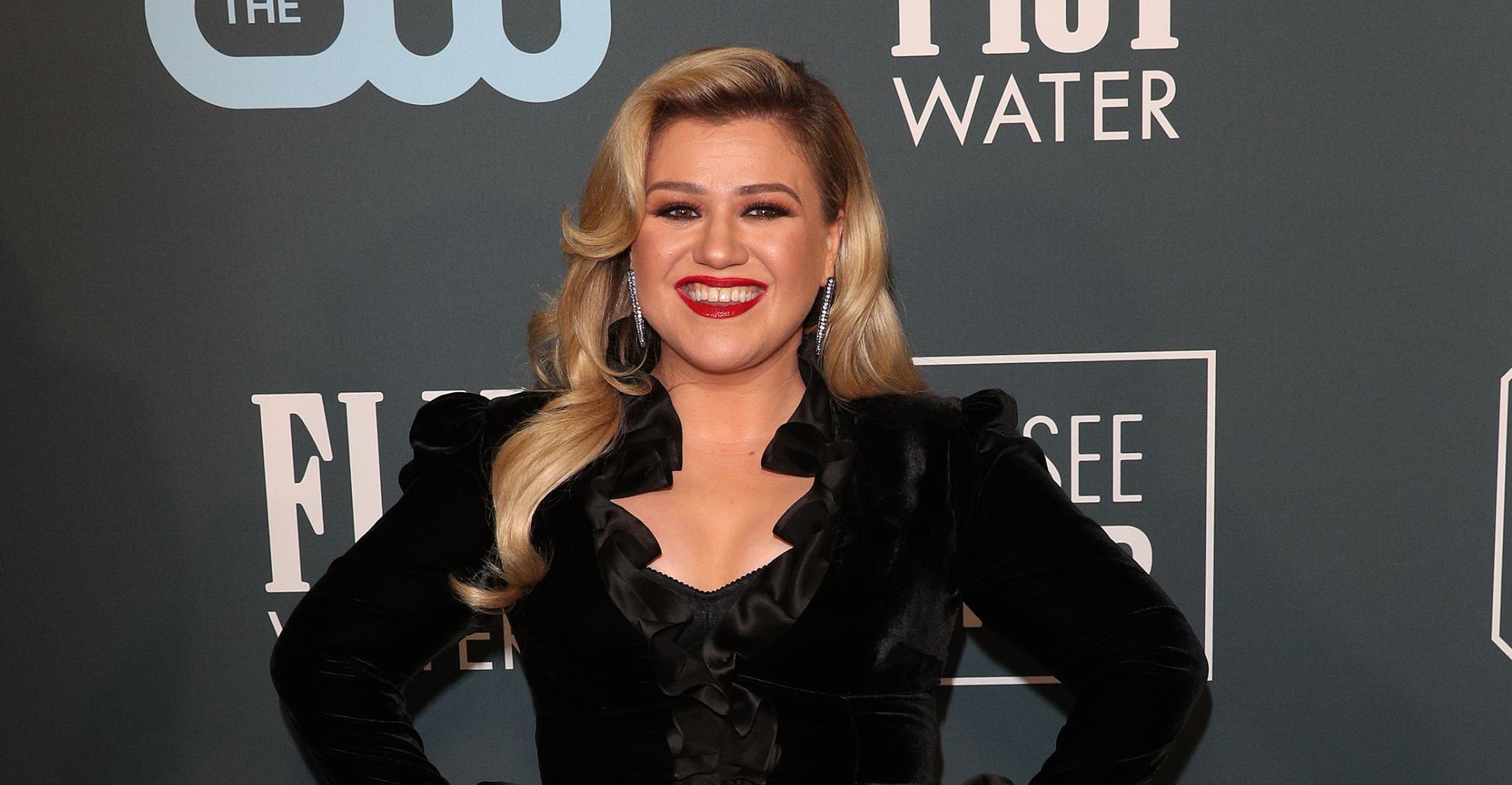 'I Have Written Like 60 Songs': Kelly Clarkson Credits The Healing Power Of Music For Helping Her Cope With Divorce
Though Kelly Clarkson's divorce from her husband of seven years, Brandon Blackstock, has been tough for her to deal with, the singer revealed that the ordeal has inspired her to write dozens of new tunes.

"I don't know how anybody, I'll just be real with you, goes through grief like divorce, any kind of grief, any kind of loss, without having an outlet like this," she admitted of using music and songwriting to cope. "I have written like 60 songs, it is an insane amount of getting it out."
Article continues below advertisement
Clarkson shared that she's currently working on a new album, though she hasn't decided whether the record will include her most personal tracks.
"It's really great and really honest. There's just a lot of questions that I have to answer before releasing it for myself, you know? Whether that be business-wise or personally," the singer said. "Whatever happens though, it is such a gift."
The American Idol alum filed for divorce from Blackstock in June 2020, and that December, she was awarded primary custody of their daughter River Rose, 6, and son Remington Alexander, 4.
The musical artist pointed out that a bunch of her songs, such as "Because Of You" and "Piece By Piece," stemmed from her own life experiences — and though they went on to become hits, she hates that she "had to go through" those rough patches.
Article continues below advertisement
"Certain songs that I've written certainly have shaped me, but have been really hard," she explained. "They're just difficult decisions to put those out because they're so personal."

That being said, Clarkson noted that there's also a positive side to publicly expressing herself. "The other side of you is like, 'Man, how many people have come up to me. Like, 'You have no idea. I never wanted to talk about it, I never have told anyone this,'" she shared. "Music has that way, even for me. I listen to other artists and music has a way of healing you."
Article continues below advertisement
In fact, the "Catch My Breath" crooner found solace by listening to her Voice costar John Legend's new music.
"I literally was going through the worst moments of my emotional life. And his record ... It's all about that kind of love that you find, that kind of connection you find, and it was so helpful for me," she gushed to Entertainment Tonight. "Just separately — as a fan, not friend — just to be in a place where you're hopeless and then to have a record like that, that's what I'm saying. Like him deciding to put all these songs out that might be personal."
"It's a really important thing that we remember we are a really important vessel for a lot of messages that people need to hear," she added. "Because me hearing that during this time was like, 'OK, it's not hopeless. It's not over.' It was a very therapeutic record for me, which is so interesting, because I was feeling none of those emotions while listening to it. But the hope that's there is such a beautiful thing."