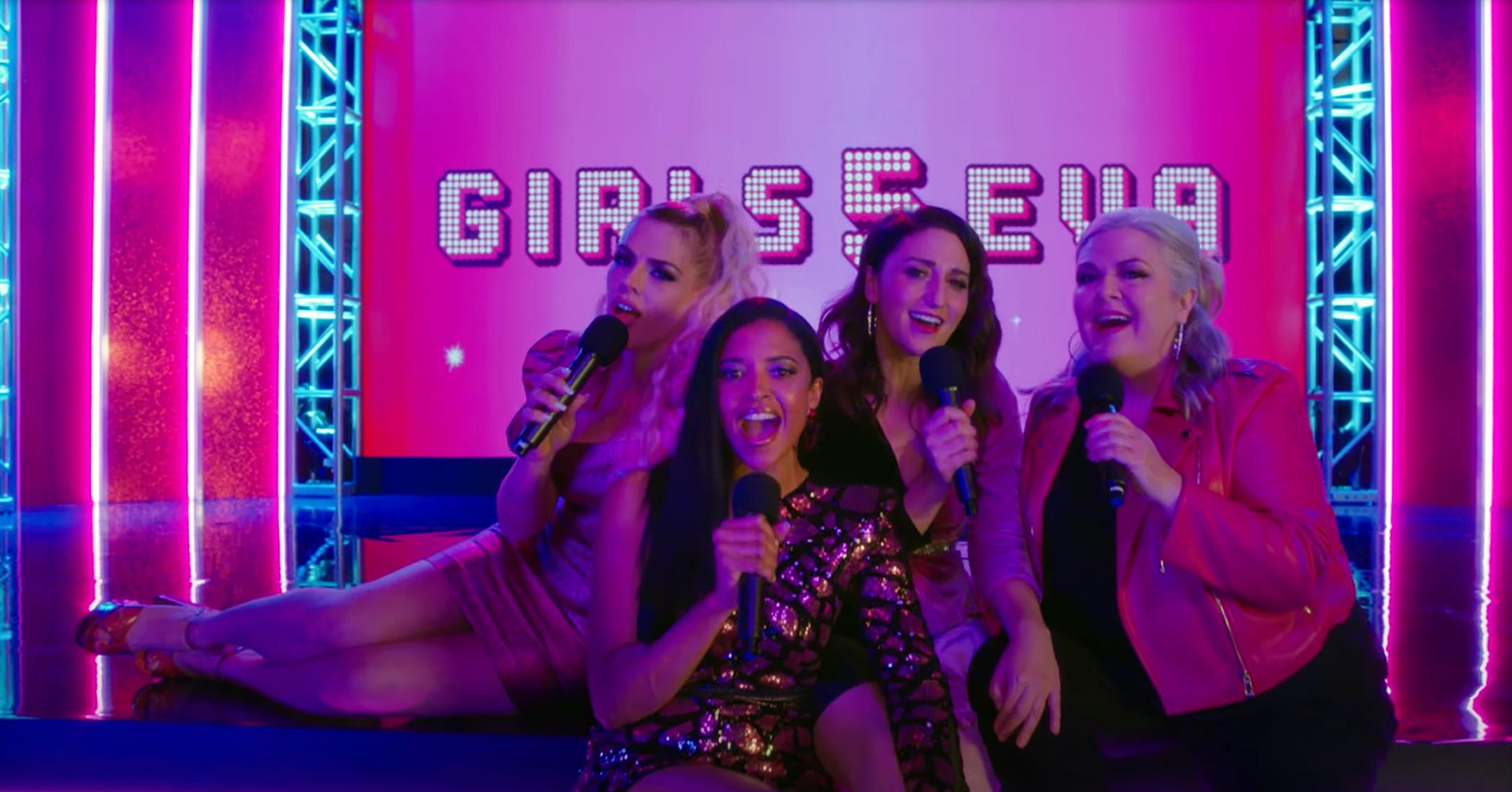 In Need Of Some Nostalgia? 'Girls5eva' Is The Show Of Our Dreams — Watch The Teaser, Which Will Leave You Wanting More!
Need a new show to binge? Look no further! Girls5eva, a new series debuting on Peacock, is about to become your new obsession.
The network released the first teaser on Wednesday, February 17, and let's just say, it's already leaving fans wanting more. In the clip, Paula Pell, Renée Elise Goldsberry, Sara Bareilles and Busy Philipps all sing about their girl group while on stage.
And yes, there are only four girls shown in the teaser clip; Ashley Park, who is the fifth member of the group, is noticeably absent.
Article continues below advertisement
The show — which is executive produced by Tina Fey, Robert Carlock and Jeff Richmond — follows a one-hit wonder girl group from the '90s who reunite later in life to give their dreams another shot.
However, the ladies have to learn how to balance their kids, jobs, spouses and much more while trying to get into the groove of their new lives.
"I wanted to write a show about women in my age group and be able to talk about all the things that you go through as being a woman in your forties," creator and executive producer Meredith Scardino said about why she created the show in the first place.
Scardino thought "it would be amazing to be able to do it with this backdrop of pop music and trying again as a metaphor for trying at this stage at a time when you might be more like sitting back at life or getting cozy and comfortable and getting uncomfortable."
Article continues below advertisement
As for what viewers can expect, Scardino said she thought it would be "interesting" to see "five women that were just thrown together full strangers by this opportunistic Lou Pearlman type who was just trying to create the next Spice Girls. It was a few years, it was a big blip, and then it was over as fast as it started."
She added, "They all went their separate ways and they didn't choose each other back then. But when they come back, they choose each other now. And I think that's significant and cool to see them make the choice today."
Bareilles previously gushed about her upcoming role in August 2020, saying, "It is a pinch me moment to get to cross paths creatively with women like Meredith Scardino and Tina Fey, who I have been a fan of forever. I am a longtime admirer of so many of the characters they have brought to life in other projects, and I am already in love with the women at the center of Girls5eva."
She continued, "I am so excited to help bring to life what I will know to be a smart, creative, hilarious show with a lot of heart."
The series is supposedly "streaming soon," but let's hope it graces our small screens ASAP.