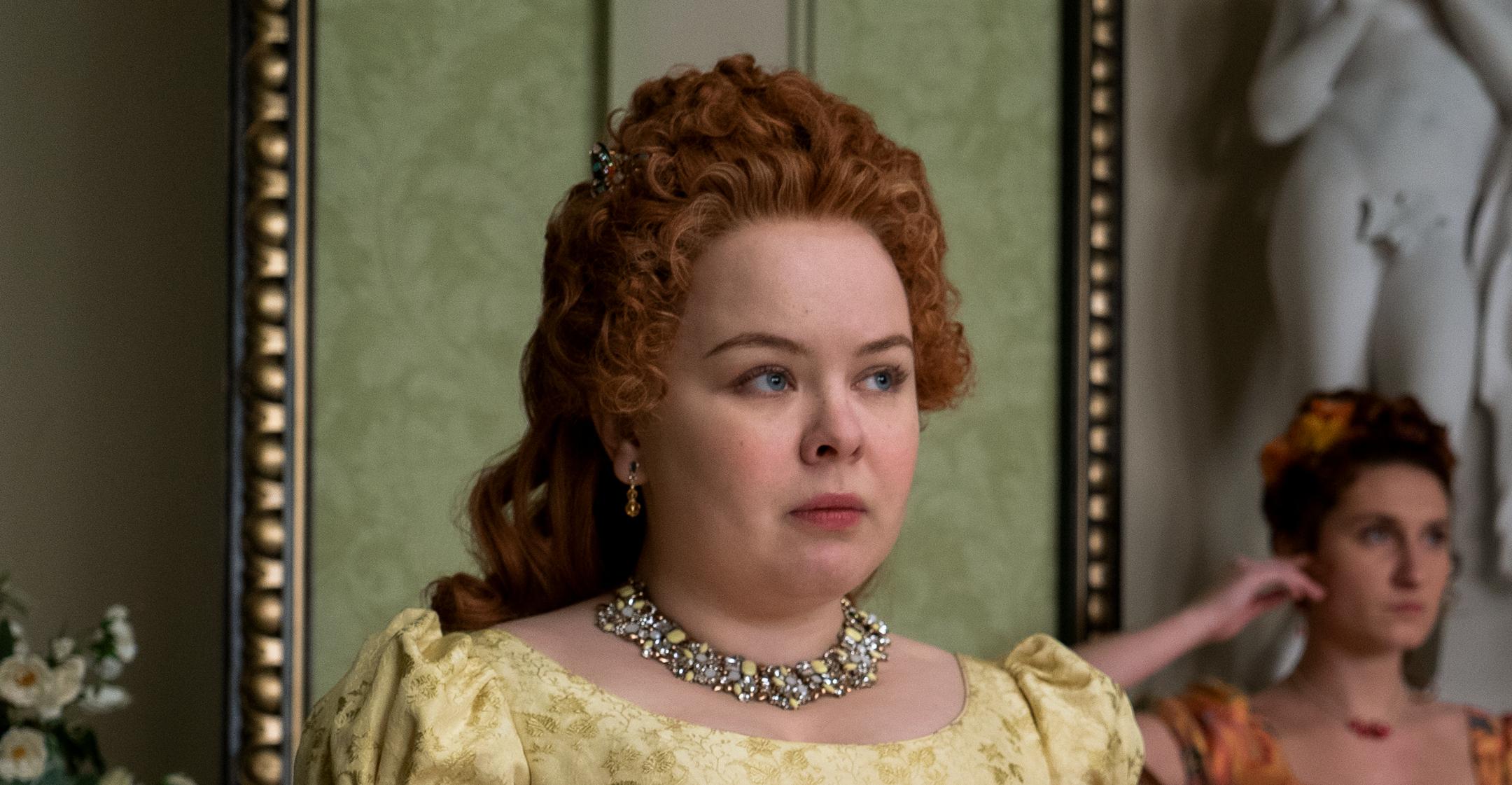 'Bridgerton' Fans Missed A Big Lady Whistledown Easter Egg In Episode 1 — See The Hidden Detail That Will Blow Your Mind
Were you paying attention to Bridgerton, dearest reader? If so, did you figure out who the identity of Lady Whistledown was in the very beginning of the Netflix show?
Nicola Coughlan — who plays Penelope Featherington and SPOILER: Lady Whistledown — recently revealed that she tried to give viewers a hint as to who was writing about the town gossip from the get-go.
Article continues below advertisement
"OK I'm just curious," she tweeted on Saturday, February 20. "Has anyone spotted the massive Easter Egg about Penelope in the very first scene of Bridgerton?"
Some fans guessed the "bee on the [window] screen" while others noted that the Featherington household is shown first in the Netflix series. But one person guessed "the quill," to which Coughlan replied, "Ding Ding Ding!!"
Article continues below advertisement
"When I filmed Penelope's first scene I chose a prop, a massive massive feather," she explained of the writing utensil.
Sure enough, Penelope is spotted with the feather multiple times — once with it in her hair and another when she carries it around in the show's very first scene.
Next up, the show — which was officially renewed for season 2 — will focus on Anthony Bridgerton's love life.
However, Coughlan revealed that there's much more fans can expect from her character when the show returns.
"She is surely wealthy because of Whistledown," she told TVLine in January. "But what is that going to mean? I don't know who's taking over the family estate and my dad, has he really been killed? Is Eloise going to figure out who Whistledown is? I know none of that stuff."
"She's not someone you can describe in three words," she continued about her quirky character. "She's a lot of things, and she's a lot of contradictory things. Penelope is this really sweet, kind girl but she can also be really acerbic and do terrible things. She's a woman with great ambition and who wants to have a career, but she also wants to have love and marriage and babies and all that stuff."
The Netflix star added, "She's a really low-status character when she's at the balls because no one pays attention to her. But then she's a high-status character in that she's Lady Whistledown, the most powerful woman in London."