'I Deserve The Things That Are Happening In My Life': Keke Palmer's Badass Attitude Is How She Overcomes Her Insecurities
Even though Keke Palmer has an impressive resumé — singer, actress, talk show host, need we say more? — the 27-year-old still gets insecure every once in a while.
"I'm not going to beat myself half to death because that's just ridiculous. I'm not going to stand for it anymore because I'm going to make sure that I'm as conscious and awake and aware as I can be so that I don't fall into self-sabotaging, self-shaming, and guilt-shaming attitudes and personas that I have in the past," the "Giants" songstress told Grazia in an exclusive interview.
Article continues below advertisement
She added, "Because you know what? I deserve the things that are happening in my life. I did work hard for these things, and I shouldn't feel ashamed about it or attack myself or try to demean myself because I can't believe what's happening for me."
The Hollywood star — who posed in a tweed jacket and purple pants for Grazia's photoshoot — even admitted there are times when she doesn't feel her best.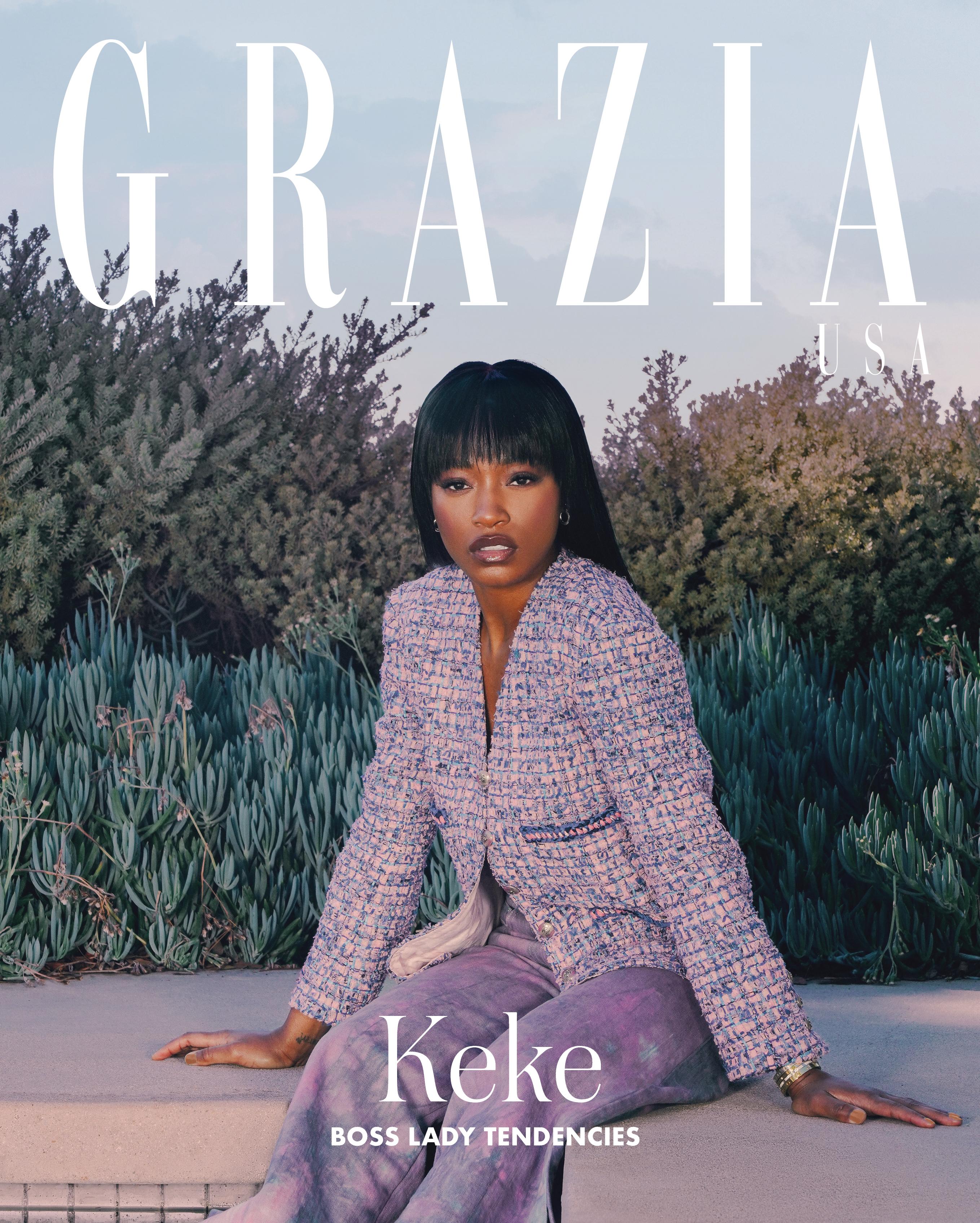 Article continues below advertisement
"The other day I just came from lunch with my friends, and I was sitting in the car. My other friend was with me in the car, it was just us two, and he's like, 'What are you thinking about?' And I guess he saw me really kind-of going into a crazy train of thought. I told him I was just stopping myself dead in my tracks because after that lunch we just had, I was just sitting there and literally started berating myself, like telling myself, 'Who do you think you are? You talk too much. You thought that joke was funny?'" she recalled.
Fortunately, Palmer later snapped out of it and realized she was just in a funk. "I literally saw myself thinking these things, and I immediately said, 'That's not true. That's not who you are. You mean well. You're a good person. You're not perfect, but you have a heart.' I started just counteracting all those mean things that I was saying to myself with everything positive that I would tell a friend of mine," she explained.
The Hustlers alum now knows how to change her attitude — and her "positive affirmations" trick clearly works.
"I look in the mirror and I tell myself. I say, 'I love you. You're special. You're kind. I relinquish any shame. I relinquish any guilt. I accept you for who you are,'" she said.
"I know it sounds crazy, but if you say those kinds of things to yourself every day, you will believe that," she added. "You will. You will. It will transform anything you do in your life. In the morning, just look at yourself and say, 'I love you. You're amazing. I relinquish any shame. I relinquish any guilt. I accept you for who you are,' and you will … It's really true."