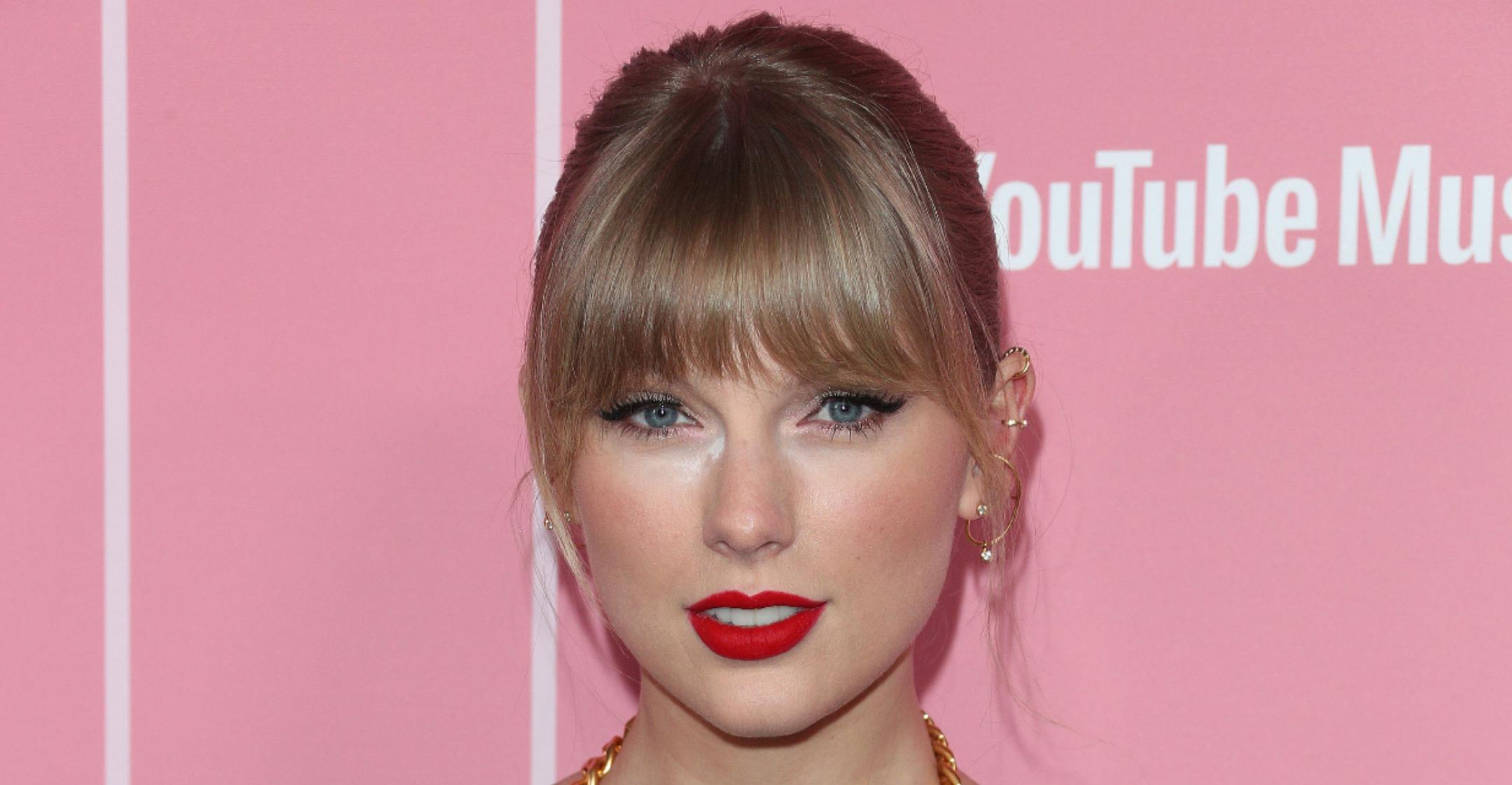 Just Shake It Off! Taylor Swift Tells Rising Stars To Use Any Criticism As 'Fuel' To Prove Naysayers Wrong — Watch
Another day, another accomplishment for Taylor Swift! On May 11, the singer made history as the youngest recipient of the Global Icon award at the 2021 BRITs. Oh, and she's also the first female and the first non-British artist to ever take home the coveted prize.
Article continues below advertisement
But the superstar is the first to point out that her career hasn't been smooth sailing — though she insisted in her victory speech that every setback you'll face in life will only help you achieve more in the long run.
Article continues below advertisement
Swift was presented the trophy by Game of Thrones star Maisie Williams, who called the "Cardigan" crooner "an inspiration to people all around the world."
Wearing a sparkly Miu Miu skirt and matching crop top, the star accepted her trophy and addressed the audience and her fans.
"I want to thank my friends and family who know exactly who they are, whose opinion of me never changed whether my stock was up or down," the blonde beauty gushed. "If there's one thing that I've learned it's that you have to look around you every day and take note of the people who have always believed in you and never stop appreciating them for it. Never take them for granted."
Article continues below advertisement
Swift then gave some words of encouragement to all of the rising stars who were in her presence, like "Driver's License" singer Olivia Rodrigo.
"There are so many incredible new artists in this room tonight, and a lot of people watching who have goals and ambitions and dreams for themselves," she said. "I need you to hear me when I say that there is no career path that comes free of negativity. If you're being met with resistance, that probably means that you're doing something new."
"If you're experiencing turbulence or pressure, that probably means you're rising. And there might be times when you put your whole heart and soul into something, and if it is met with cynicism or skepticism, you cannot let that crush you, you have to let it fuel you," the songstress declared. "Because we live in a world where anyone has the right to say anything they want about you at any time. But just remember that you have the right to prove them wrong."