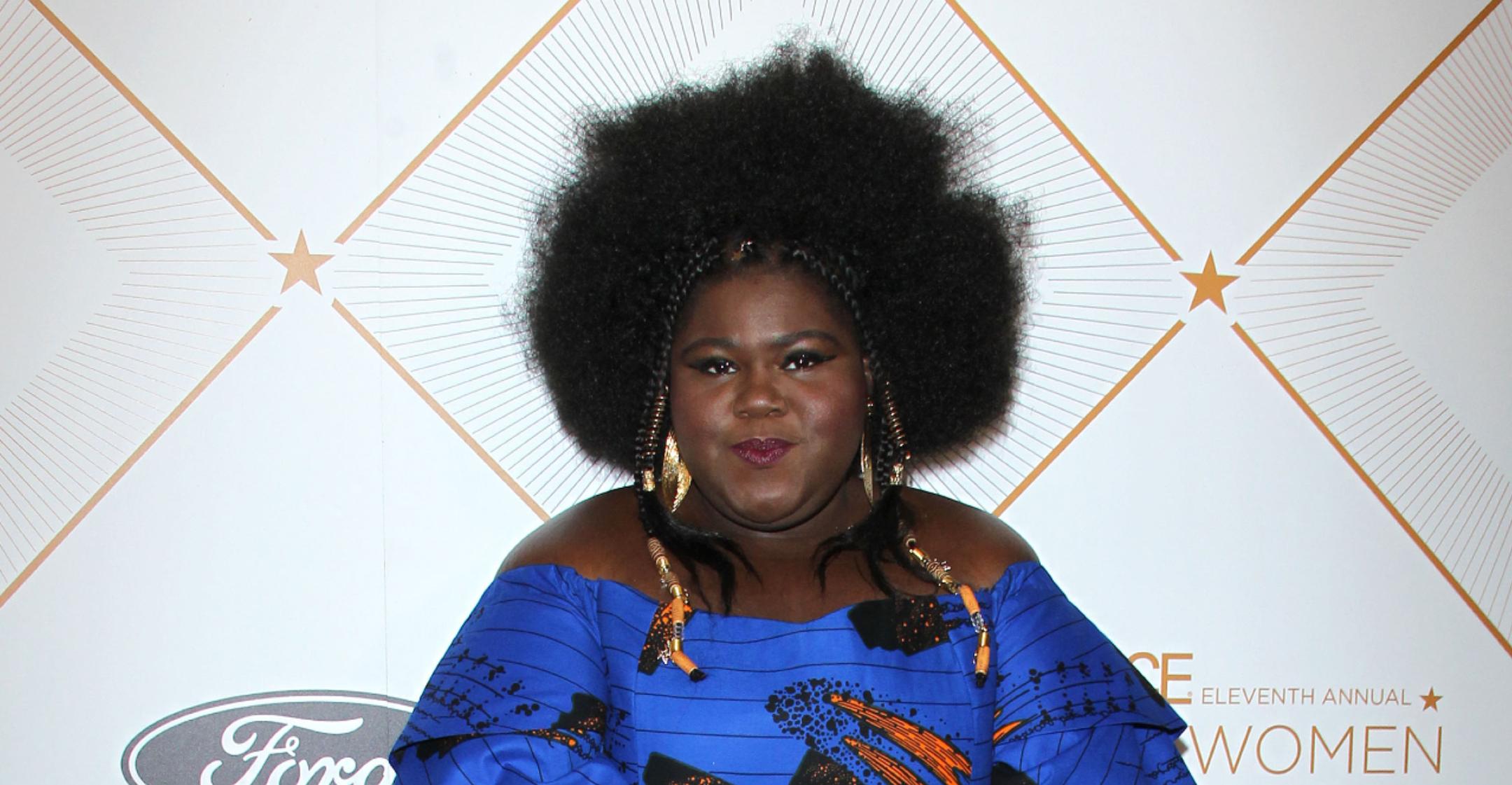 Major Milestone! Actress Gabourey Sidibe Will Make Her Directorial Debut With Psychological Thriller 'Pale Horse'
Moving on up! More than a decade after Gabourey Sidibe made her mark on Hollywood with her Oscar-nominated debut role in Precious, the actress is set to direct for the very first time.
Article continues below advertisement
According to Deadline, the star will call the shots for Pale Horse, a psychological thriller that's aiming to begin production this fall.

Set in the Pacific Northwest, the flick centers on Naia, an African-American author living with multiple sclerosis. While she tends to keep to herself, she takes in a man who once escaped captivity alongside her brother — and needless to say, things don't go smoothly.
The film is being produced by Gamechanger Films, a company that funds "projects by and about people with disabilities, LGBTQ+, people of color" and women.
Article continues below advertisement
"I'm super excited to work with Gamechanger on my first feature!" Sidibe declared to Deadline. "This project is a true stand-out and the character of 'Naia' is a Bad Ass! [Producers] Effie [Brown] and Wellington [Love] are powerhouse visionaries and I'm so excited to be able to work with them to create this gripping thriller with complex characters."
Article continues below advertisement
"Stories like Pale Horse are long overdue in the entertainment industry and Gamechanger is dedicated to financing and producing them: entertaining films that offer diversity in story-telling, characters, and filmmakers," explained Brown. "I have known Gabourey for some time and am always impressed with her skills as a storyteller, both as an actor or author. She will be an incredible force behind Pale Horse."
Article continues below advertisement
This year has been shaping up to be a busy one for the Difficult People alum, who just launched a partnership with the Child Mind Institute.

"When I was around 19 or 20, I was diagnosed with depression and anxiety and an eating disorder," she revealed to PEOPLE. "I remember having almost no one, really, to turn to. I couldn't talk about it with my parents, or my friends or my friend's parents."
"I found my own ability to save myself. I know that a lot of people don't have that ability or don't even see it as an option, which is really why the Getting Better Together initiative from the Child Mind Institute is so important," she explained of the new venture. "If you or a young person you know is struggling, please go to ChildMind.org for resources and help."