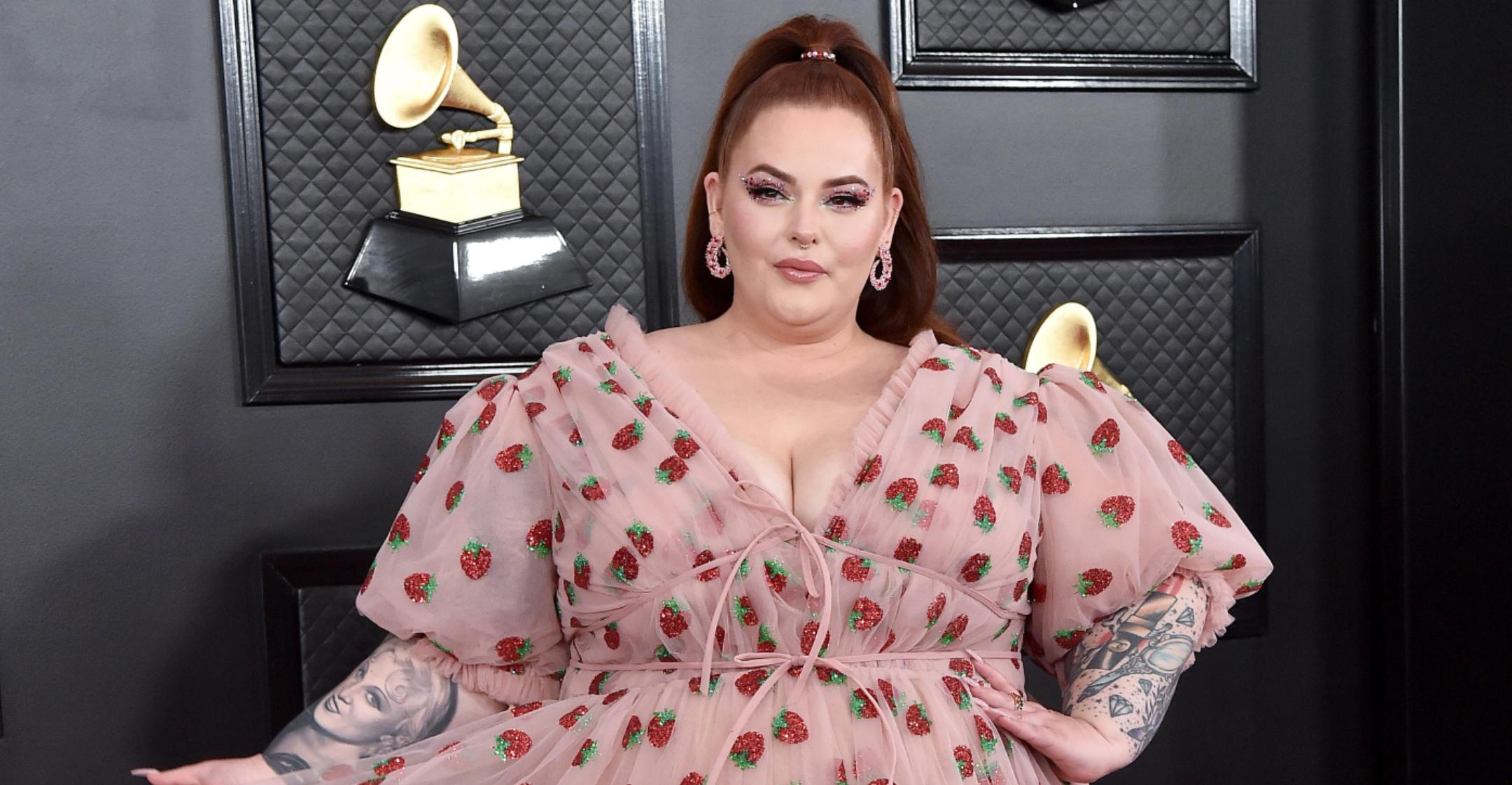 'I'm Not Ashamed To Say It Out Loud Anymore': Model Tess Holliday Reveals She's 'Anorexic & In Recovery'
Model and body positivity advocate Tess Holiday revealed she's currently in recovery from anorexia.

The star shared the news with her fans via social media on May 1.
Article continues below advertisement
"I'm anorexic & in recovery. I'm not ashamed to say it out loud anymore. I'm the result of a culture that celebrates thinness & equates that to worth, but I get to write my own narrative now," she tweeted. "I'm finally able to care for a body that I've punished my entire life & I am finally free."
That same day, Holliday posted a selfie on Instagram and pleaded with others to stop commenting on her body — even if they thought their words were ones of encouragement.
"To everyone that keeps saying 'you're looking healthy lately' or 'You are losing weight, keep it up!' Stop," she captioned her photo. "Don't. Comment. On. My. Weight. Or. Perceived. Health. Keep. It. To. Yourself. Thanks."
Article continues below advertisement
"Yes, I've lost weight — I'm healing from an eating disorder & feeding my body regularly for the first time in my entire life," she explained. "When you equate weight loss with 'health' & place value & worth on someone's size, you are basically saying that we are more valuable now because we are smaller & perpetuating diet culture… & that's corny as hell. NOT here for it."
Article continues below advertisement
"For folks like me that are trying to reframe our relationships with our bodies & heal, hearing comments about weight is triggering as hell," noted Holliday. "It sets us back in our progress — and when people working on themselves see you commenting to me that way, it hurts THEM, not just me."
Article continues below advertisement
"I can take it (I shouldn't have to, but I can) but they didn't ask for that trauma, ok?" she continued. "If you can't tell someone they look nice without making it about their size, then baby, please don't say nuthin at all."
While some thanked Holliday for her honesty, others were quick to put her down — though she quickly stood up for herself.
"To everyone saying that I can't possibly love myself and have an eating disorder, that is the actual definition of loving myself," she declared. "Being able to prioritize myself & to be in recovery. I'm more self aware than any of my critics but you know, y'all go off."