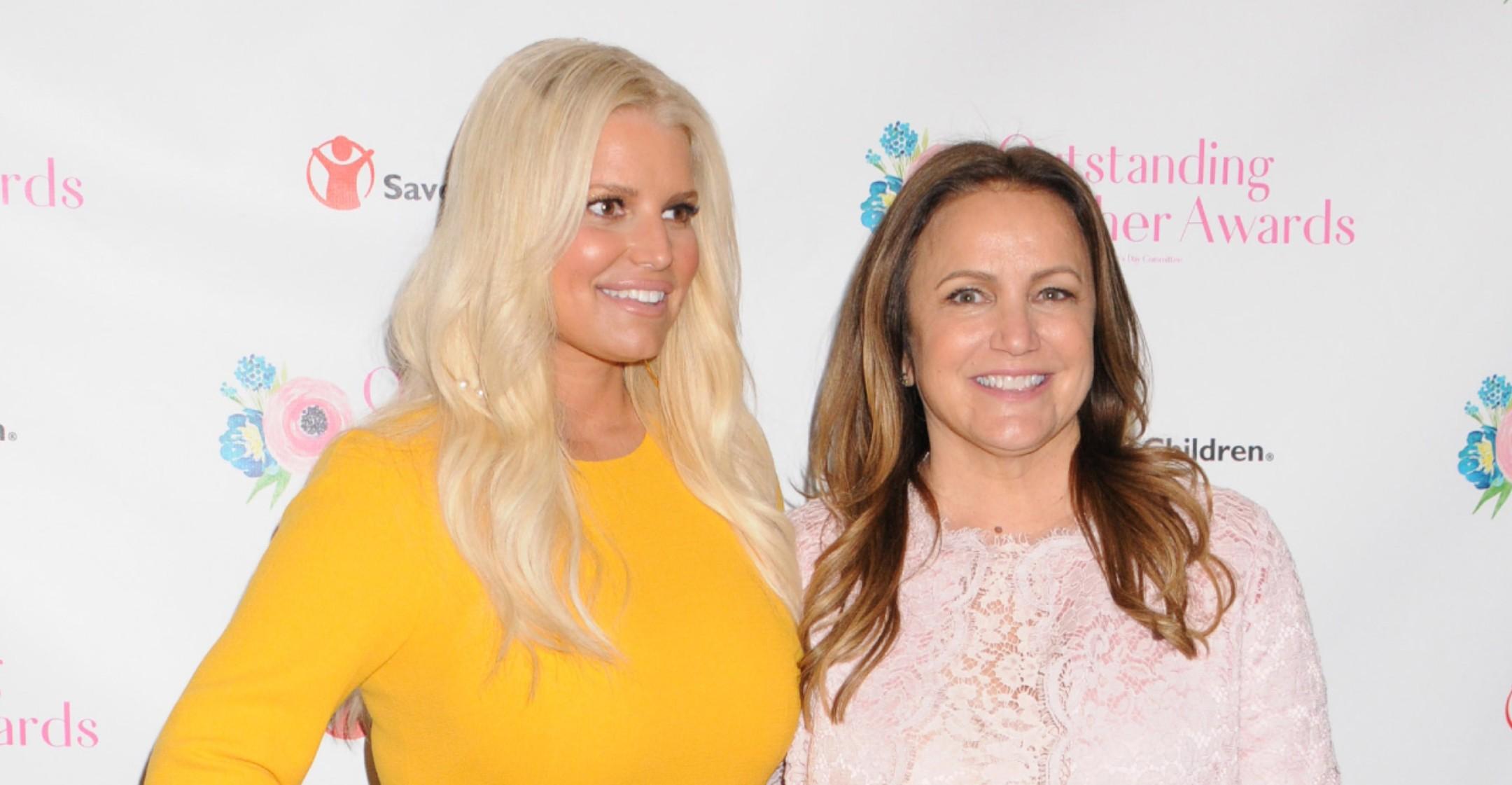 Jessica Simpson & Mom Tina Talk The Devastating Effects Of Body Shaming — But The Singer Just Revealed She 'Threw Out' Her Scale!
Though Jessica Simpson's mom, Tina, was happy to support her daughters Jessica and Ashlee's dreams of becoming a star, she admitted that it was a struggle to watch the "Sweetest Sin" singer be the target of constant body shaming.
Article continues below advertisement
"It was really hard because they were judged by the world, obviously, and that was probably the most stressful thing is, like, just the negativity of, like, things people would say," she explained on Today. "I really taught them to just be fighters."
"The hardest thing with Jessica has been the weight because the way people judge her, it's unbelievable," she recalled. "Body shaming is a terrible thing, and no girl should have to go through that — or guy. Period. No one."
Article continues below advertisement
"It made her want to be a recluse in a lot of ways," the mom-of-two revealed. "And, you know, to hide out and not want to get out of her house or, you know, things like that. It just wasn't who she was."
Article continues below advertisement
The fashion designer herself touched on her up and down relationship with her body in her memoir, Open Book, confessing that at just 17 years old, she took diet pills to try and look a certain way.
Article continues below advertisement
"I don't think people always realized that there was a human being, a beating heart and working eyes with actual feelings behind those headlines and that words can hurt and stay with you for a lifetime," she explained.
"I spent so many years beating myself up for an unrealistic body standard that made me feel like a failure all of the time," she recalled. "I am still a work in progress when it comes to self-criticism but now I have the tools to quiet those voices in my head when they speak up."
In fact, the "Irresistible" crooner was happy to reveal that she recently threw away her scale. "I have no idea how much I weigh, I just want to be able to feel good and zip my pants up. If I don't, I have another size. I have every size," the blonde beauty said. "I've really tried my hardest to not let that define me."