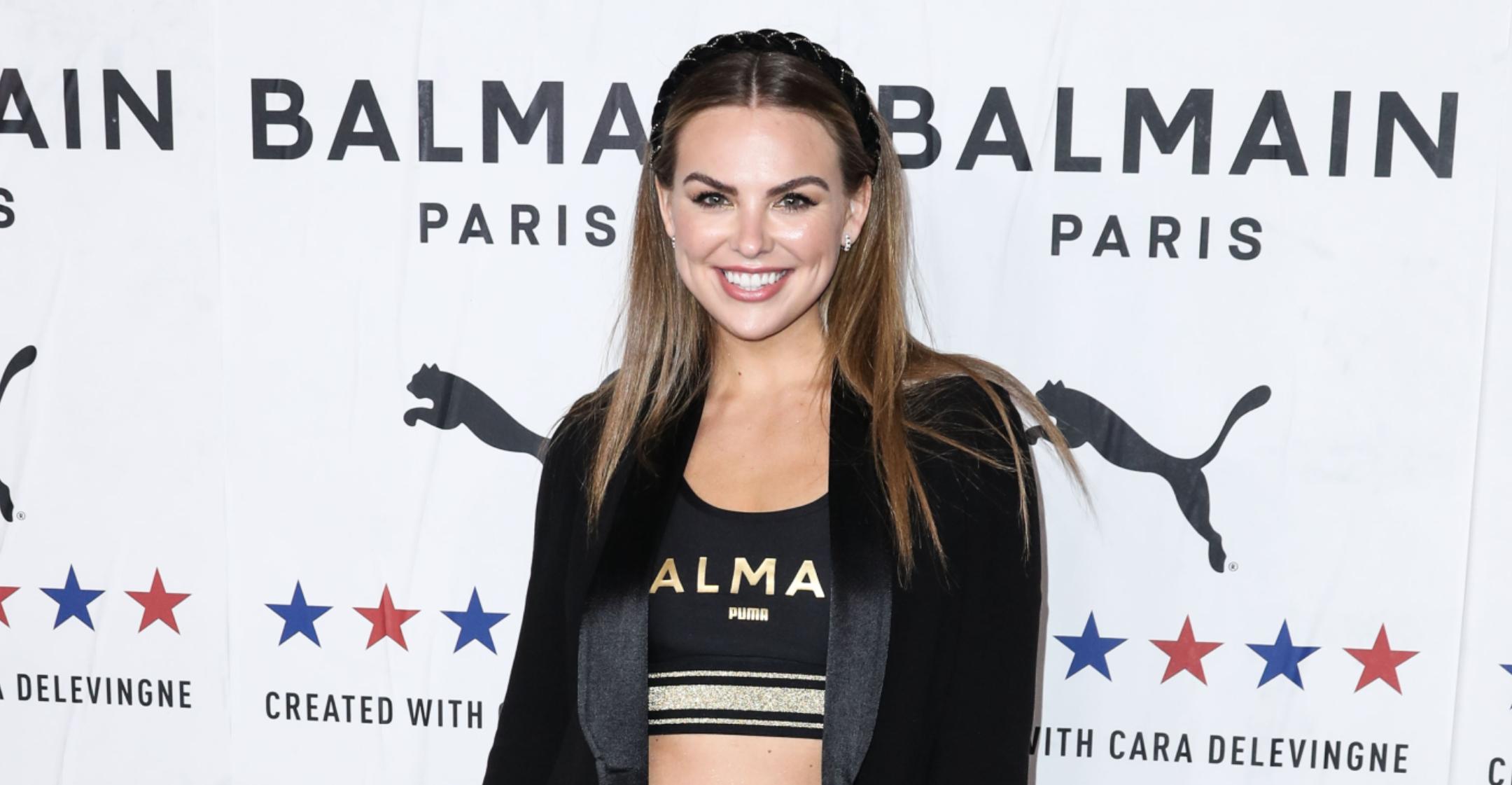 'It Really Messed With Me': Hannah Brown Reveals Body Image Struggles Led To 'Anxiety & Depression'
On screen, Hannah Brown comes across quirky, fun and confident — but the Bachelorette lead admitted that experiencing body-shaming during her pageant days led to "some anxiety and depression."
Article continues below advertisement
"I had a director of a pageant, she emailed me a picture of another girl's body and said, 'I need you to look like this in your swimsuit before this time,'" she recalled, adding that other people often made "objectifying" comments about her figure.
"I killed me, it really did. I would go a year without eating carbs," she confessed during her appearance on At Home with the Robertsons. "It really messed with me a lot and I dealt with some anxiety and depression because of it."
Article continues below advertisement
While Brown seemed to have things under control during her time on The Bachelor and Bachelorette, she admitted that she felt the same body struggles creep back up again when she joined Dancing With the Stars in 2019, even though she came out victorious.

"It's hard when you're always around other beautiful, professional women that dance," she noted. "I was so hard on myself."
Article continues below advertisement
That being said, she credited her rough patches for helping her become the woman she is today.

"I think what it taught me, even though it was a lot about outward appearance, like, I learned how to lose graciously and win with a humble spirit," she shared. "Because there's judges every day, and every time you meet somebody, they might like you, they might not ... You might not be their cup of tea and that's OK, you're gonna be somebody else's. And that's life."
Article continues below advertisement
"Everybody else is just going to have an opinion that doesn't matter ... you have to, like, stay true to yourself," she explained. "That's what I've learned."
"The whole issue with it all was I didn't have any self-worth through all that," she concluded. "I'm like, 'No, Hannah! Cut the crap and learn to have a healthy lifestyle and accept how your body is.'"
"I needed to dig deep emotionally in who I want to be," she added. "Thank goodness I've grown and changed and so has my body."