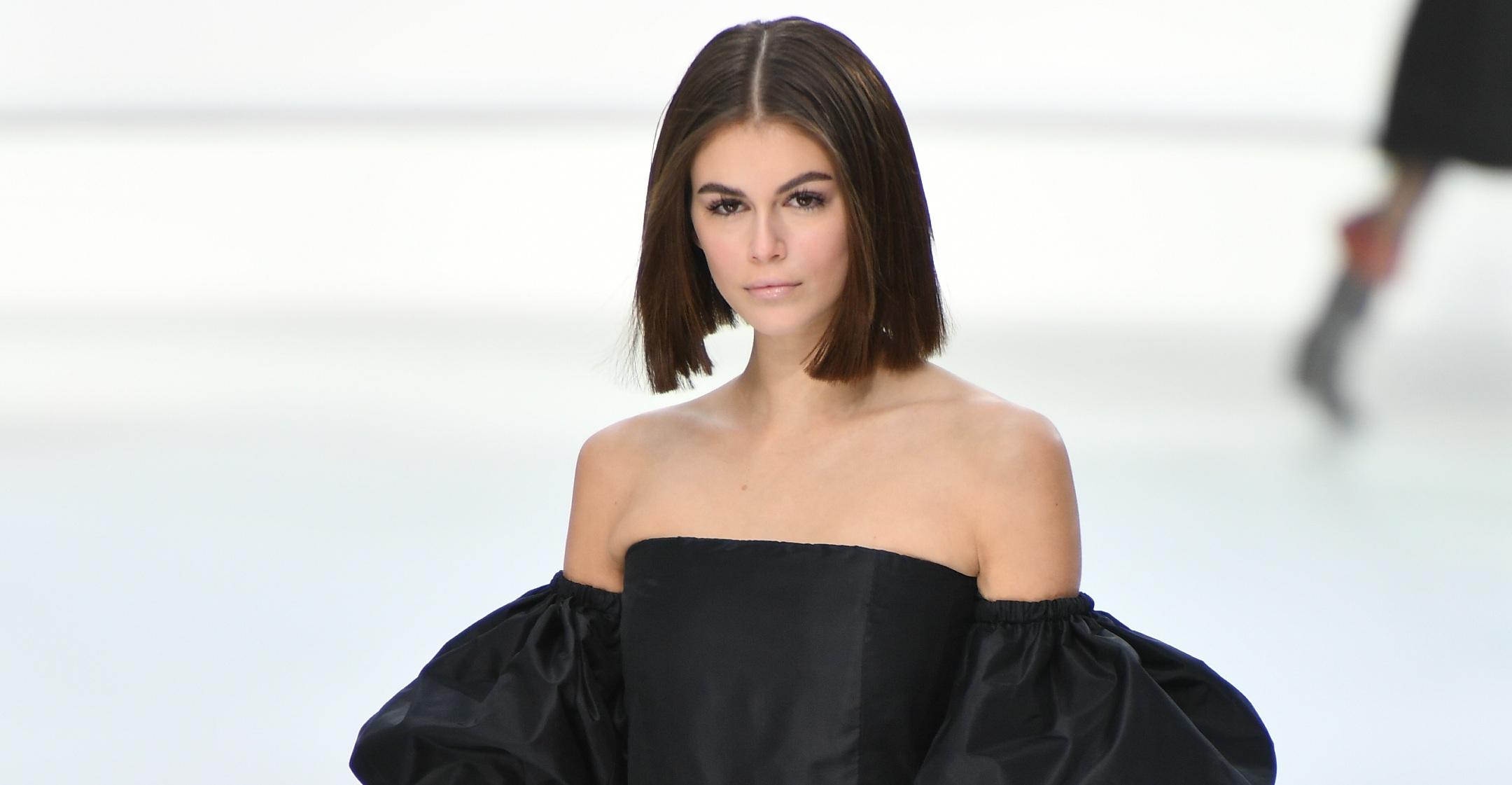 Kaia Gerber Feels More 'Beautiful' Than Ever After Taking The Time 'To Get To Know' Herself & The Woman She's Become
Like any other teen, Kaia Gerber is still working on her confidence and identity.

"Part of me envies young Kaia, who was not self-conscious at all and always felt beautiful, but I also think you can find that again in adulthood," the 19-year-old explained while talking about her future.
Article continues below advertisement
The model got a jumpstart on finding herself again due to the pandemic.

"It gave me time to step back, get to know the woman I've become, actually take the time to get to know myself," she shared with POPSUGAR. "Over the last few months, I have probably felt the most beautiful I've ever felt because I have felt the most like me."
Article continues below advertisement
Luckily for Gerber, she has the perfect role model to learn life lessons from: supermodel mom Cindy Crawford.

"Obviously, [my mom] is objectively very beautiful and everybody knows that, but what's incredible to me about her is that's the last thing that you are amazed by," the Marc Jacobs ambassador noted.
"She is smart, kind, and funny. She also has this confidence, and I really admire that about her," she revealed. "Her advice was always less is more and beauty is very much on the inside."
The teen has also followed in her mom's footsteps when it comes to work ethic.
Article continues below advertisement
"For work, my mom is always on time. She's always super professional, so everyone that I've worked with who's worked with her has been like, 'Your mom is the most professional model we've met,'" Gerber shared with Byrdie. "She's always said, 'If I'm there on time, I'm out on time. I'm here to work; let's work.'"
Article continues below advertisement
"So I think I've taken that from her. I'm very professional, and I'm always on time — I can't be late," the young star acknowledged. "I'll be in the car in New York on my way to work, and she'll wake up early and call me from L.A. just to ask, 'Are you there yet?'"
Gerber hopes she can continue to mimic Crawford's lasting success — though she's also thinking of broadening her horizons.
"I just don't want to close any doors for my career," she stated. "I did an independent movie, and that was fun." The brunette babe is also slated to appear in the tenth season of American Horror Story, which will premiere later this year.

"I'm so young — who knows what I'll do one day? But this modeling thing is working right now," she said. "So I'm just going for it."