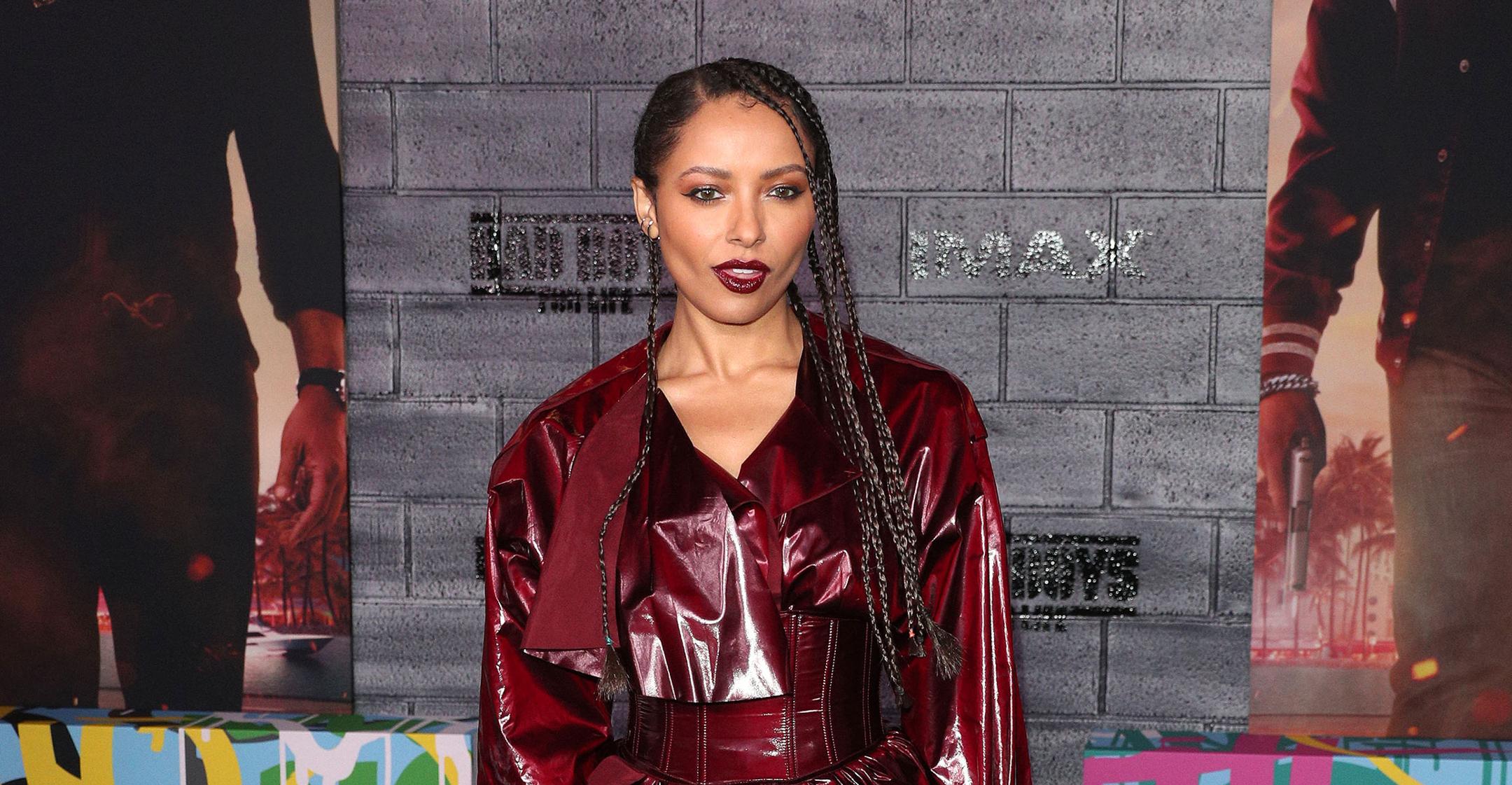 Once Obsessed With Red Carpets, Kat Graham Reveals She Now Focuses On Self-Love & Embracing Her Natural Beauty
Actress Kat Graham is utilizing her downtime during the pandemic to focus on self-love.

The Vampire Diaries star noted that for the first time, she found herself admiring her natural beauty.
Article continues below advertisement
"Hair has been such a great journey for me through this past year in quarantine. I really embraced my curls, which is not something that I ever did before," she confessed to PEOPLE. "I really relied heavily on straight wigs and things like that. And now I'm finding ways to have looser curls, tighter curls, softer curls, stronger. I feel like I'm almost a curl expert, I'm not quite there yet."
Article continues below advertisement
The star always had a love for makeup, but since her mom didn't want to teach her the ins and outs, she turned to her drag friend queens to learn. After getting the hang of the techniques, she began doing it herself.
Sporting a bare face was never an option for Graham during the height of her supernatural show's success.

"I would be the girl that would be the first on the carpet," she admitted of getting all dolled up for the cameras. "I would just rush out to do a carpet. It's a bit silly now."
Article continues below advertisement
After the series wrapped, she realized just how little she actually focused on herself.

"I started to value my time more as an artist, as my own friend first and as a Black woman in the industry," she explained. "I started to have self-appreciation more."
Article continues below advertisement
"I know that I'm in an industry that's constantly trying to remind me that I'm replaceable and between that and social media. How do you fight back and slow down?" she questioned.

She found her answer when she got herself "into this self-love space."
"No matter how much work you get done, if you don't love yourself, if you haven't really accepted yourself, the work will never end," she insisted. "You'll always find something that you could just tweak, or if I could just have that, and it'll never be over."

"Give yourself an opportunity to heal," she suggested. "Because it takes a long time and you don't know who you might inspire if you just loved yourself."