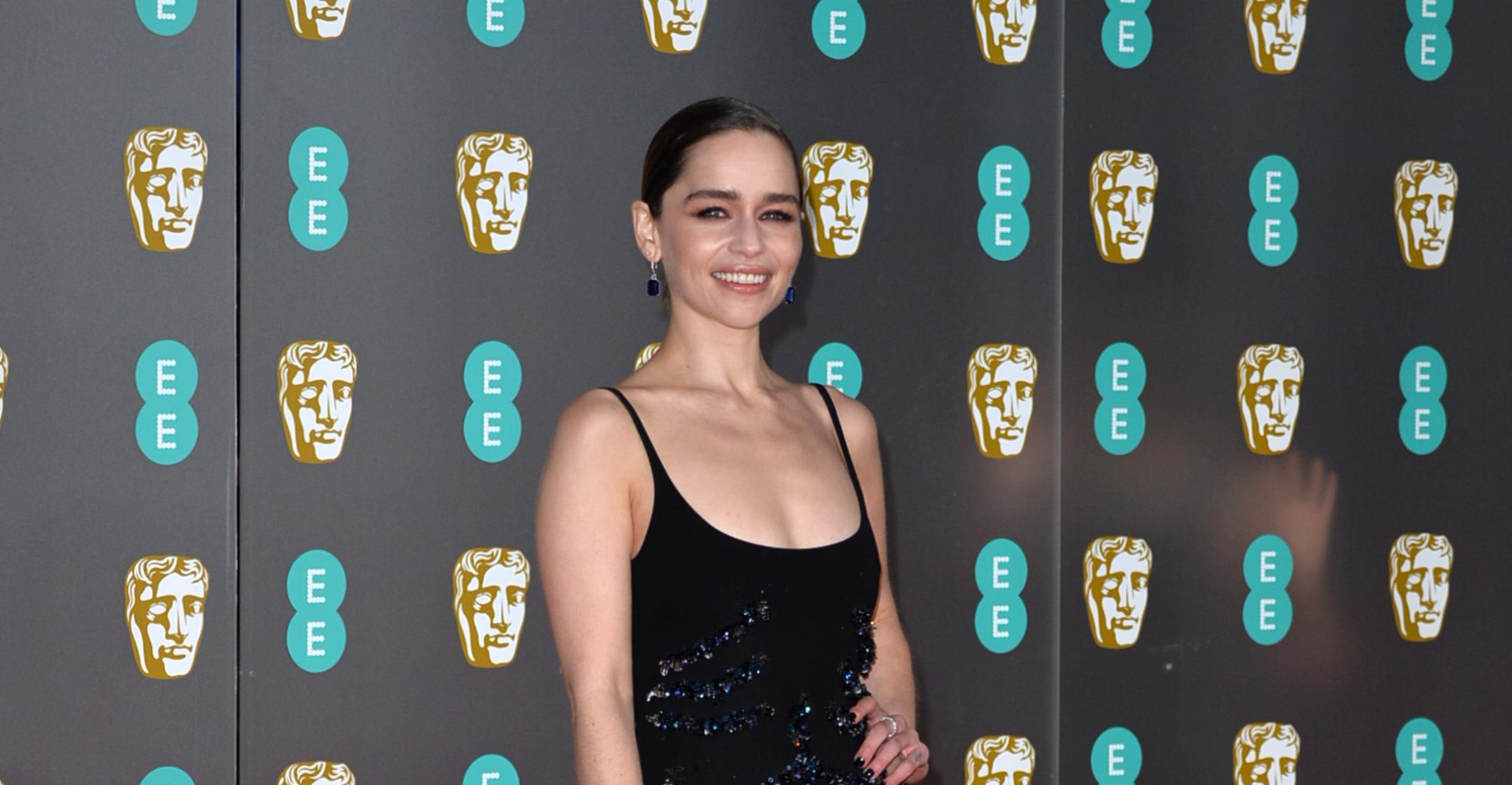 Burn! A Facialist Told Emilia Clarke She 'Needed Fillers' At 28 — And Her Clapback Was Epic
Emilia Clarke is keeping it refreshingly real. While some are willing to go to great lengths to look their very best, the Game of Thrones star revealed that aside from makeup, she prefers to keep her face au naturale.
"I once had a facialist who told me I needed fillers and I showed her the door. I was literally just like, 'Get out,'" she recalled. "Her exact words were, 'Then, you can have your face back.' At that point I was 28."
Article continues below advertisement
Working in showbiz has put pressure on the Emmy nominee to get injectable treatments, like Botox for her face, but she refuses to give in.
"You hear about all your contemporaries getting it done and you're like, 'Does that mean I have to? Should I be doing that?'" she explained. "And then you work on a movie and the director of photography lights you beautifully and you get over it."
Clarke also noted that she has to be able to move her face and "be expressive" for different roles "and you can't light filler. You just can't light it. It doesn't look right, you look shiny and strange," she claimed. "If my job is telling me that I need to have anything more than possibly a bit of Botox when I'm 45 or whatever, then I'll stop doing the job."
She admitted she's also "petrified" of the procedure, "but I'm not saying I won't want it later. I'm allowing myself room to change my mind. But, I don't like the fact that it's suddenly become normal that everybody just gets work done."
Article continues below advertisement
The actress also pointed out that physical signs of aging show she's lived a full life.

"You've got this idea of aging, and then you've got the idea of what aging makes you look like. At 34, I am wiser, more intelligent, I've had more experiences, I've done all this stuff and I'm proud of that," she said. "You can only do that because you are the age you are. Time is the only thing allows you to do those things. So, if my face is gonna reflect the time that I've spent on this earth, I'm down for that."
"My mother has never had any work done and I think she's incredibly beautiful. I look to women and actors who are older than me who are f**king beautiful and I think what your skin does as you age is elegant," added the Hollywood star. "I can imagine them all saying, 'Ssh, you do not get to talk about this yet, but I've got lines on my forehead.'"
Clarke talked to ELLE.