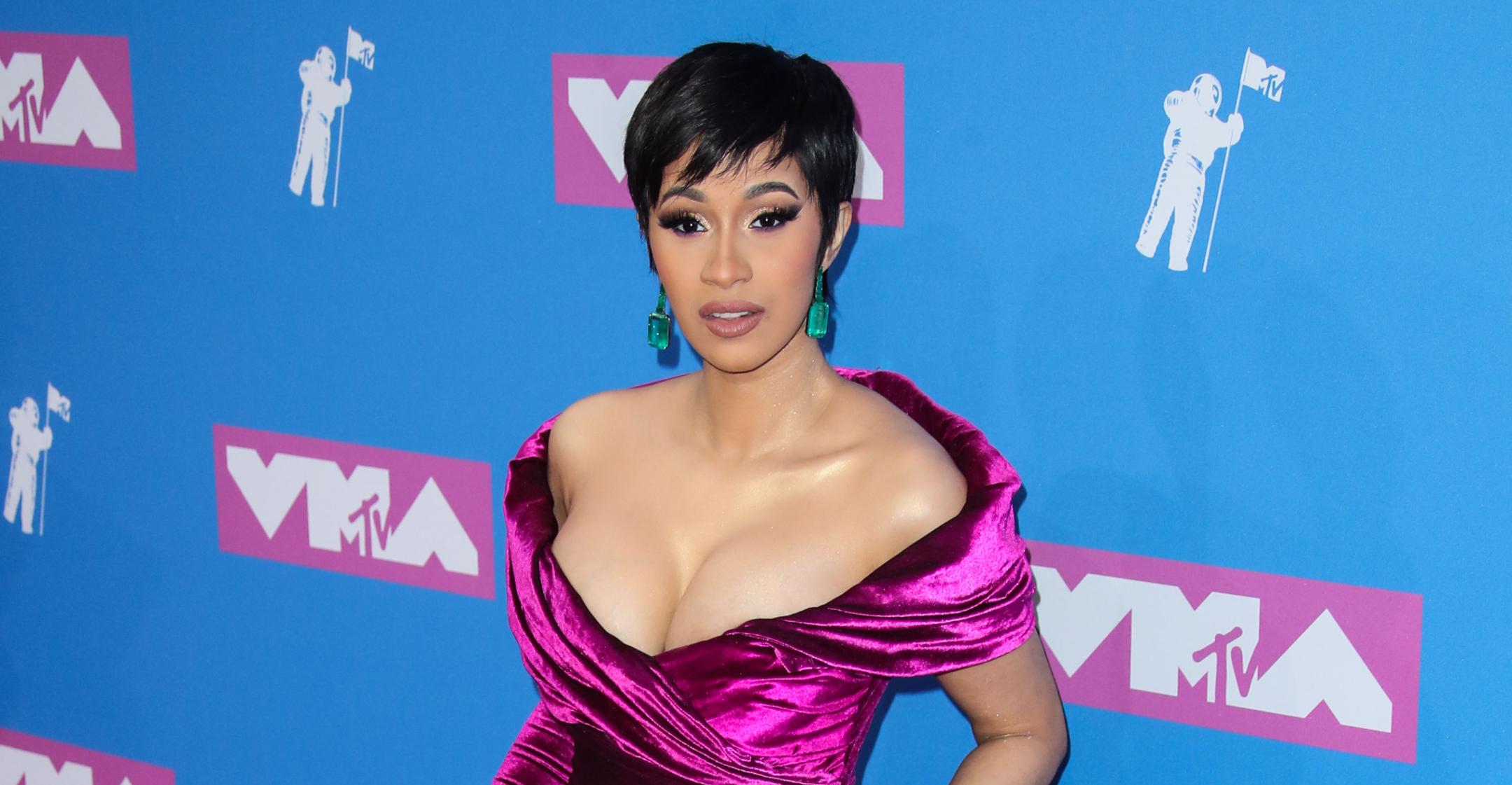 Owning It! Cardi B Has No Problem Talking About Her Plastic Surgery, Admits Enhancements Make Her Feel 'Super Confident'
To put it quite simply, Cardi B just doesn't care what other people say about her body. The star has undergone a few plastic surgery procedures over the years, and while some social media users leave body-shaming comments on her Instagram photos, she revealed that her physical enhancements have done wonders for her self-esteem.
Article continues below advertisement
The rapper explained that she first started feeling insecure while growing up in the Bronx, N.Y. — an experience that spurred her to go under the knife.

"I was really skinny when I was younger, and in the Bronx, it's about being thick and having an a** so young boys would be like, 'Look at your flat as**. You ain't got no t***ies,'" she recalled. "And it would make me feel so ugly and undeveloped."
Article continues below advertisement
When she turned 18 and became a dancer, she pooled together enough money for breast implants. "Every insecurity that I felt about my breasts was gone," she admitted of the results. But just two years later, when she started working at "urban strip clubs," she started feeling "insecure" again, as all of her colleagues had "a big butt."

"It took me back to high school," she noted of sticking out from the crowd. "So I got my a** done. And then I felt super confident."
In 2019, a year after the "Up" songstress gave birth to her and husband Offset's daughter, Kulture, she underwent liposuction and a breast augmentation — though she complained about the tough recovery, which she said was such a "long, hard process" that she vowed to never have another procedure ever again.
Cardi's always been straightforward with her fans, and more recently, she took to Instagram to shut down the haters who were making negative comments about her bare-naked face.
"Y'all take pictures or videos of me with no makeup while I'm in motion and be like, 'Oh, look at Cardi. She looks so weird without no makeup,'" she said while talking to the camera. "This is me with no makeup, no filter. You can see all the little blemishes on my face."
"I feel good," she declared. "I just want to let y'all that I feel comfortable in my skin. That I'm great. That I'm happy."

Cardi's words were published in Interview.