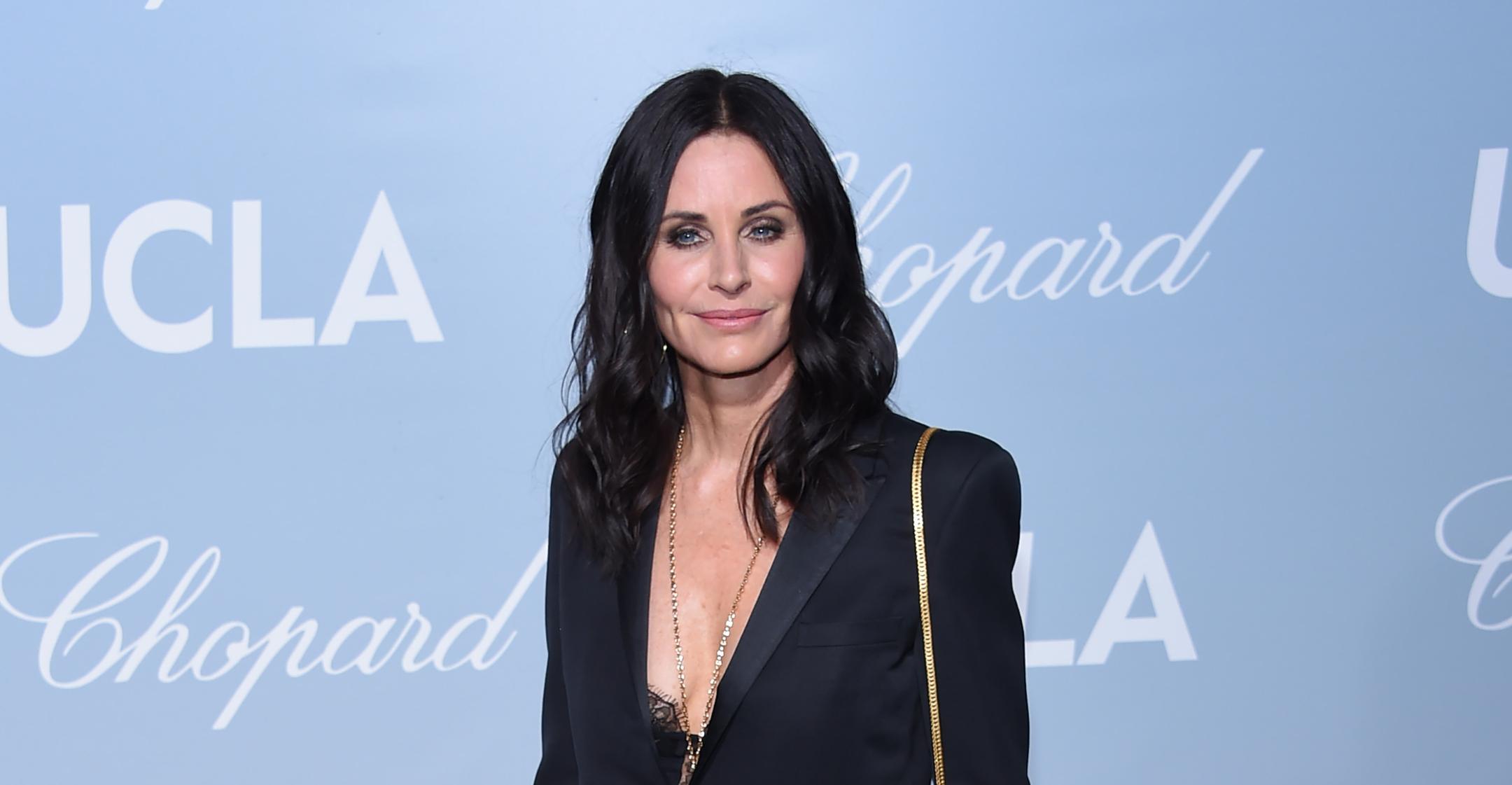 Courteney Cox Somehow Managed To Apply A Full Face Of Makeup In Just 5 Minutes: Watch Her Quick & Easy Routine
If you're still in bed at 10 and work began at 8, you'll definitely want to try out Courtney Cox's super quick and easy makeup routine.

"So since I'm always late, I wanted to learn how to do my makeup the most efficient way, in five minutes, with 10 things," she explained at the beginning of her tutorial, which she posted to Instagram. "I'm going to show you how."
Article continues below advertisement
The star kicks off her routine by using both a foundation and a base from Ko Gen Do Fou. "I like to mix them. I put a little bit of the base on my hand and a little bit of the concealer right next to it," she explained while mixing the products with a concealer brush from Selena Gomez's Rare Beauty line, which she called "incredible."

Once the products are blended together, she applies the mixture to the area under her eyes, around her mouth and wherever she sees redness. Cox noted she uses it sparingly, as she doesn't like when it "gets too thick."
Article continues below advertisement
Next up, she dips a stipple brush into a Stila cream blush and applies it to the apples of her cheeks, nose and chin. She follows up with a Tom Ford "bronze" eye pencil, which she admitted is so old that she can't read the exact name of the color.

"One of the reasons I have to do this is I got my eyes tattooed a long time ago and it's this weird blue, I hate it," she revealed of the permanent makeup trend. "I don't recommend that. So, I have to cover it over with a brown to cover that blue, cause it looks so fake." She then takes a NYX pencil in a lighter shade of brown and traces her lower lash line before taking a blending brush and smoothing the lines out.
The Friends alum then realized she'll actually be using 11 products instead of 10 as she arrives at "a really important step": curling her "really straight" eyelashes with a Shiseido curler. She then applies her "favorite" Marc Jacobs mascara a few times, joking that she was trying not to make the "really weird face" she tends to make when applying it.

The actress wraps up her routine by taking rice paper and dabbing it on any shiny spots on her face. "I'm so shiny always," she said. "It's pretty gross."
"All right, that's it," she concluded. "That's my 5 minute makeup tip!"