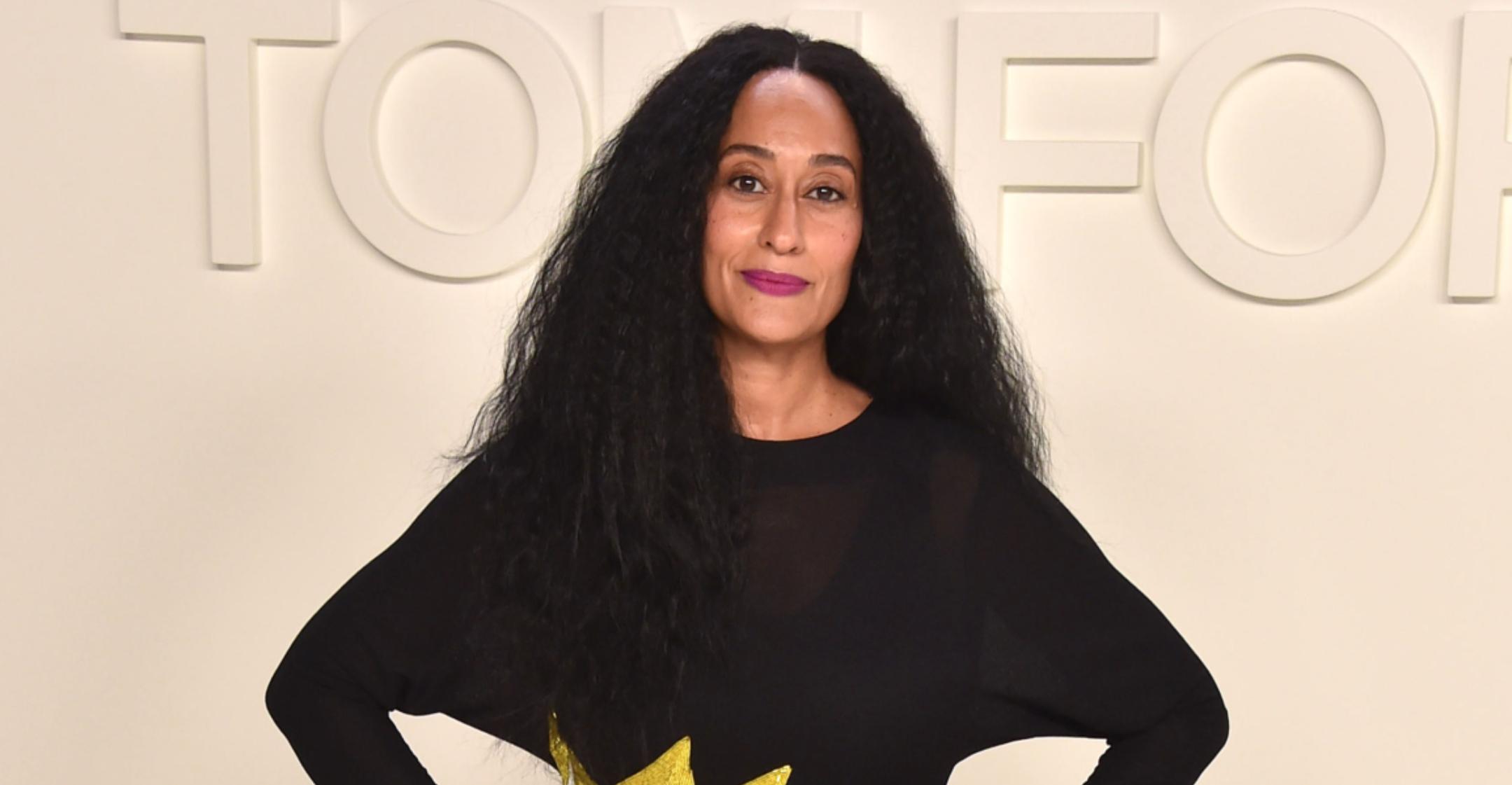 Tracee Ellis Ross Reveals Which TV Role Inspired Her To Launch A Haircare Line For 'Curly, Coiled & Textured' Manes
When it came to haircare, Tracee Ellis Ross could never find just what she needed for her curly locks — so in 2019, she released Pattern Beauty, a line of products specifically designed for women who have "curly, coiled and tight textures."
Article continues below advertisement
The actress explained on The Tonight Show that she "tried, and tried, and tried for 10 years" to find something that worked with her hair type, but eventually she stopped her search and decided to create exactly what she needed herself.

"It's been the most rewarding thing to be a CEO and founder," she admitted. "It's so much fun."
Article continues below advertisement
While chatting about her entrepreneurial ways with Jimmy Fallon, the Black-ish star revealed one of her iconic TV roles also pushed her to start the beauty line.

"It started out for me because I couldn't find products and wasn't seeing my natural beauty mirrored back to me in the world," she recalled. "Then when I got on Girlfriends, I realized that I was not the only one."
The sitcom ran for eight seasons, ending in 2008. "There were so many people who were looking for products that actually met their hair where it was and how it grows out of our head," she added.

Though the collection started off small, it's since expanded to include gels, scalp serums and oils, as well as tools like a wide tooth comb, hair pick and a shower brush.
Article continues below advertisement
"My journey to loving my hair has been an ongoing adventure, hard-earned. Some of it has been finding the right products, trial and error, experimentation and courage," she recently shared with Vogue. "The courage to allow my hair to do what it naturally does instead of trying to beat it into submission to be something it is not."
Article continues below advertisement
Ross also hopes that her products help women find their confidence — and if your'e struggling with self-doubt, the Hollywood star offered a few tips.

She first suggested "muting or unfollowing people on Instagram that don't make you feel good about yourself," and instead, "find people to follow who mirror back your beauty, importance, and who you are."
"Find activities that remind you of your strength, and find ways to be of service to something bigger than yourself," she added. "Be gentle and kind with yourself. Confidence is something that takes courage in a world that doesn't always support who we are."
Learn more about Pattern Beauty.