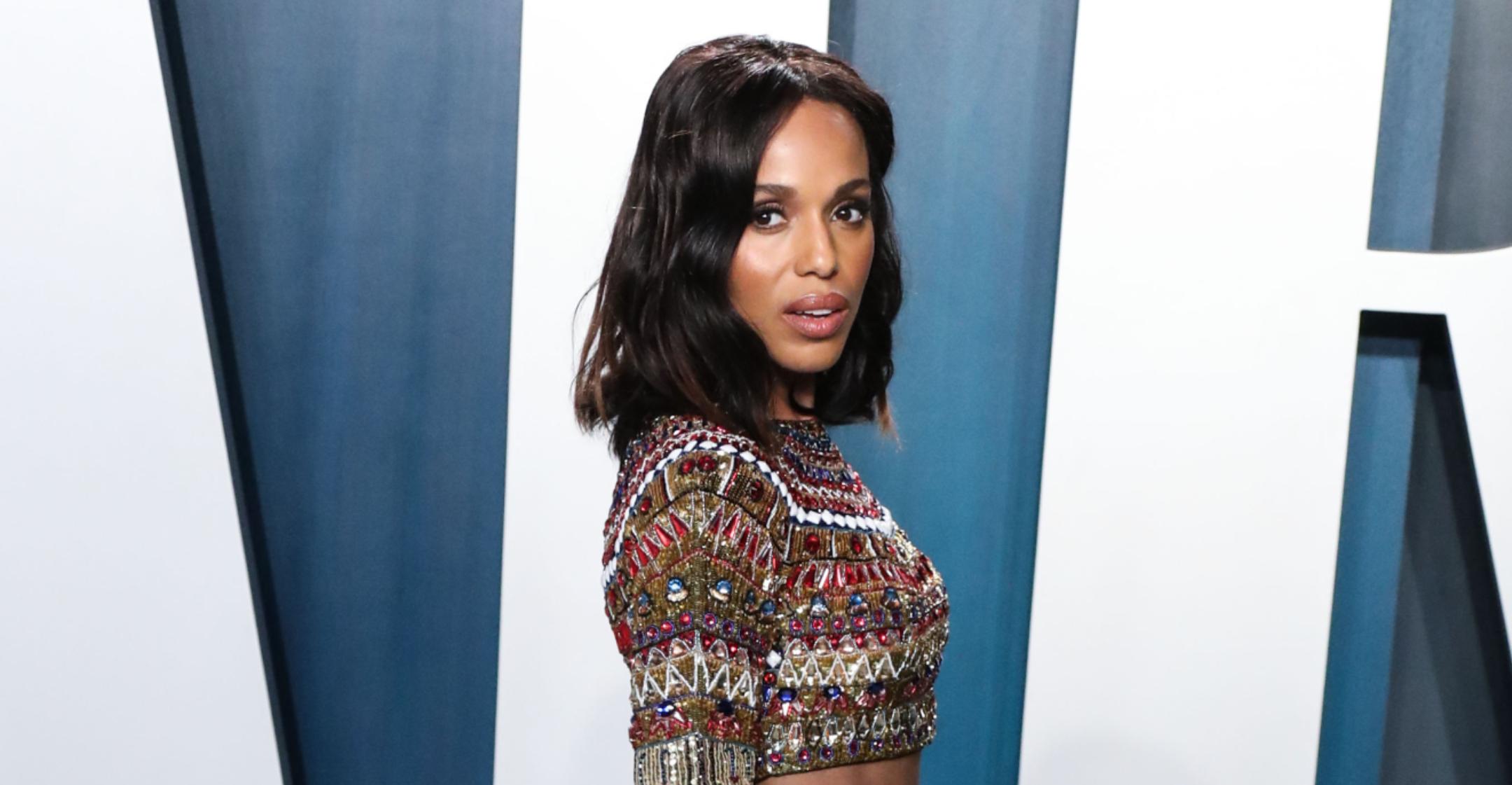 Kerry Washington Reveals Her Favorite Color Of OPI Nail Polish Is This 'Fierce' Shade She Created Herself
Actress Kerry Washington has teamed up with nail polish line OPI once again to celebrate the brand's 40th anniversary. In honor of the occasion, OPI is highlighting one of their favorite 40 shades, which includes the red hue We The Female, which the Emmy-winner co-designed for their 2016 Washington D.C.-inspired collection.

"I am sooooooo proud to have created this color with badass female founder [Suzi Weiss-Fischmann]," the star said of the "fierce" shade, which was also a nod to her iconic role in the political thriller series Scandal. "I am so proud that it's a color that continues to inspire."
Article continues below advertisement
"My hope in designing the collection inspired by Washington D.C. was that we could have some lasting impact on the line as a whole," she explained. "It's really such a privilege that one of our shades is being honored this year, and it's really fun to be included in this celebration."

The mom-of-two revealed her affinity for nail polish stems from her childhood growing up in the Bronx. "[My mom] didn't have expendable income to have extensive spa days whenever she wanted," she noted. "But she got her nails done once a week, and it was part of how she felt beautiful and strong as a professional working woman in the world. It was something that she did for herself."
Article continues below advertisement
Nowadays, the Little Fires Everywhere starlet has the privilege of changing her nail color whenever she wants. At the moment, she's stuck to her We the Female shade, but she also loves Bubble Bath, a pale pink hue that's "so feminine, so soft. It's just a classic, an absolute classic."

Washington also makes sure to treat her nails with other pampering products in OPI's line.
"I really love Nail Envy, because it's a strengthener. It's just an absolute go-to for me when it comes to care, no matter what I'm doing, whether it's my own nails, press-ons, or extensions, along with the Nail & Cuticle Oil for the extra nourishment," she shared. "Moisturization is everything. Particularly now when we're all washing our hands a hundred times a day, and using sanitizer with alcohol in between."