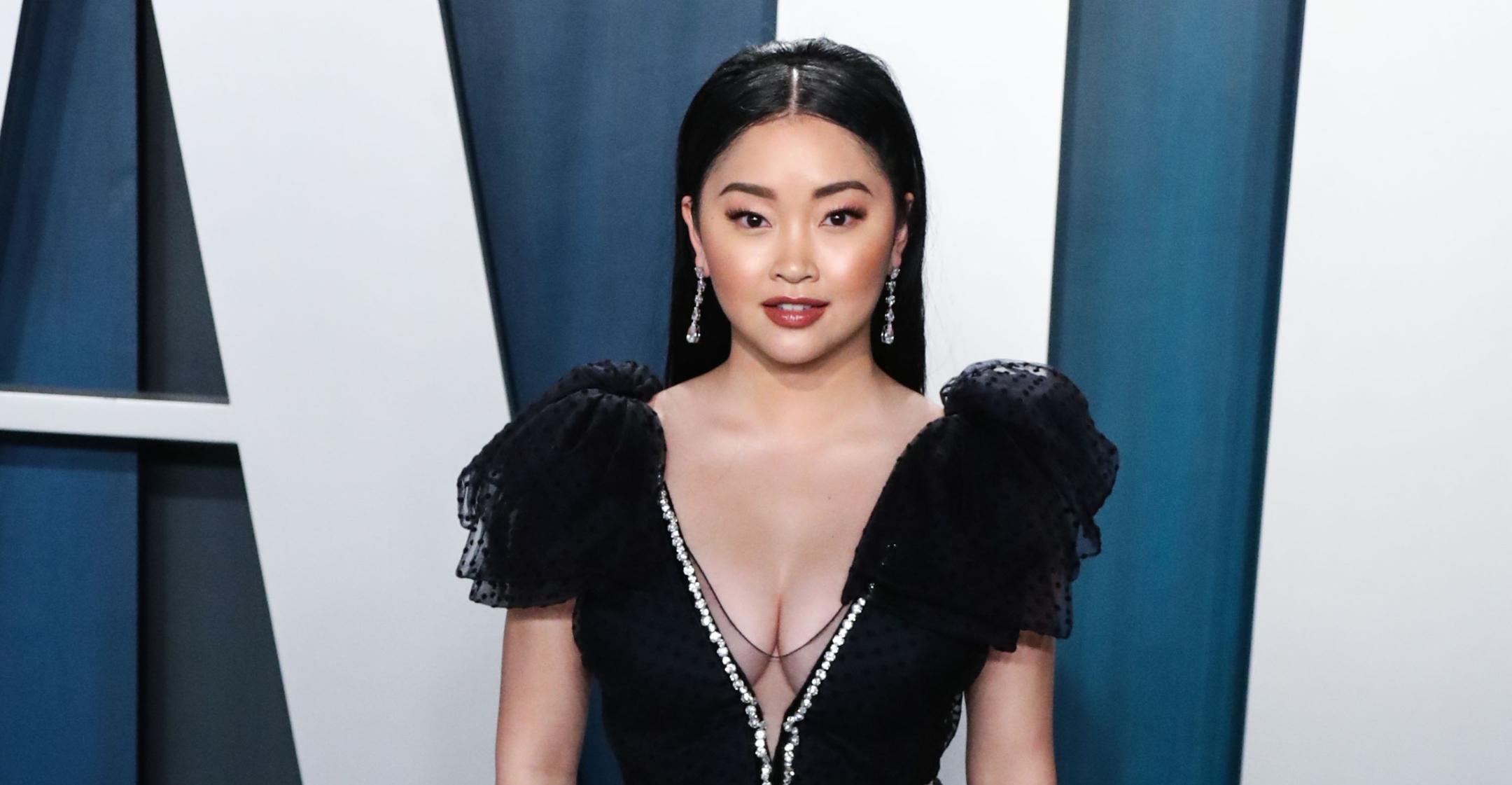 Actress Lana Condor's Stunning Pale Pink Hair Will Send You Running To The Salon — See Her Fresh Look!
A new day, a new 'do! To All The Boys I've Loved Before star Lana Condor wowed her fans when she debuted a head full of pale pink tresses on Instagram.

"Get 'Anyone Else But You' to 5 mil streams and I'll keep it," she captioned her selfie, referring to her new song. "U know I love my pink."
Article continues below advertisement
Condor's followers and friends alike raved over her locks, which were styled in waves and featured darker roots. "UMMMMM WHO GAVE YOU THE RIGHT?" her onscreen sister Janel Parrish commented, while onscreen love interest Noah Centineo wrote, "Shawty bad as hell."

The actress' boyfriend of five years, Anthony De La Torre, chimed in by simply leaving a drooling emoji.
Article continues below advertisement
A week later, the Netflix star posted another photo that showed off her pink hair and a sexy outfit she wore for Milan Fashion Week.
"We are having a fashion moment, and the moment is @dolcegabbana," she wrote on Instagram. "Bravo on the sublime show & thank you for having me a million times over."
Though the Hollywood star is now confident in herself and has a thriving career, she revealed that she used to struggle with body dysmorphia in high school.

"I remember at the time feeling like I looked horrible. I thought I had never been bigger, I had never looked worse," she recalled in a PEOPLE interview. "And then I see the photos again and I'm like, 'Oh my God, Lana, the way you were talking about yourself and the way that you saw yourself was so not the reality.' It really opened up this like, there's a lot you need to work on."
Luckily, she found the strength to open up to her parents and her boyfriend about her struggles. "He's been the person who's been like, 'Let's talk through this. There's no shame behind it," she shared. "He has helped me so much in creating a safe space where I feel I can actually talk about anything and everything that is going on in my head and in my body."

Condor added that recovering from the experience has been an "everyday process."

"The healing is going to be a journey," she noted. "Every day it's talking to yourself like you're your own best friend."