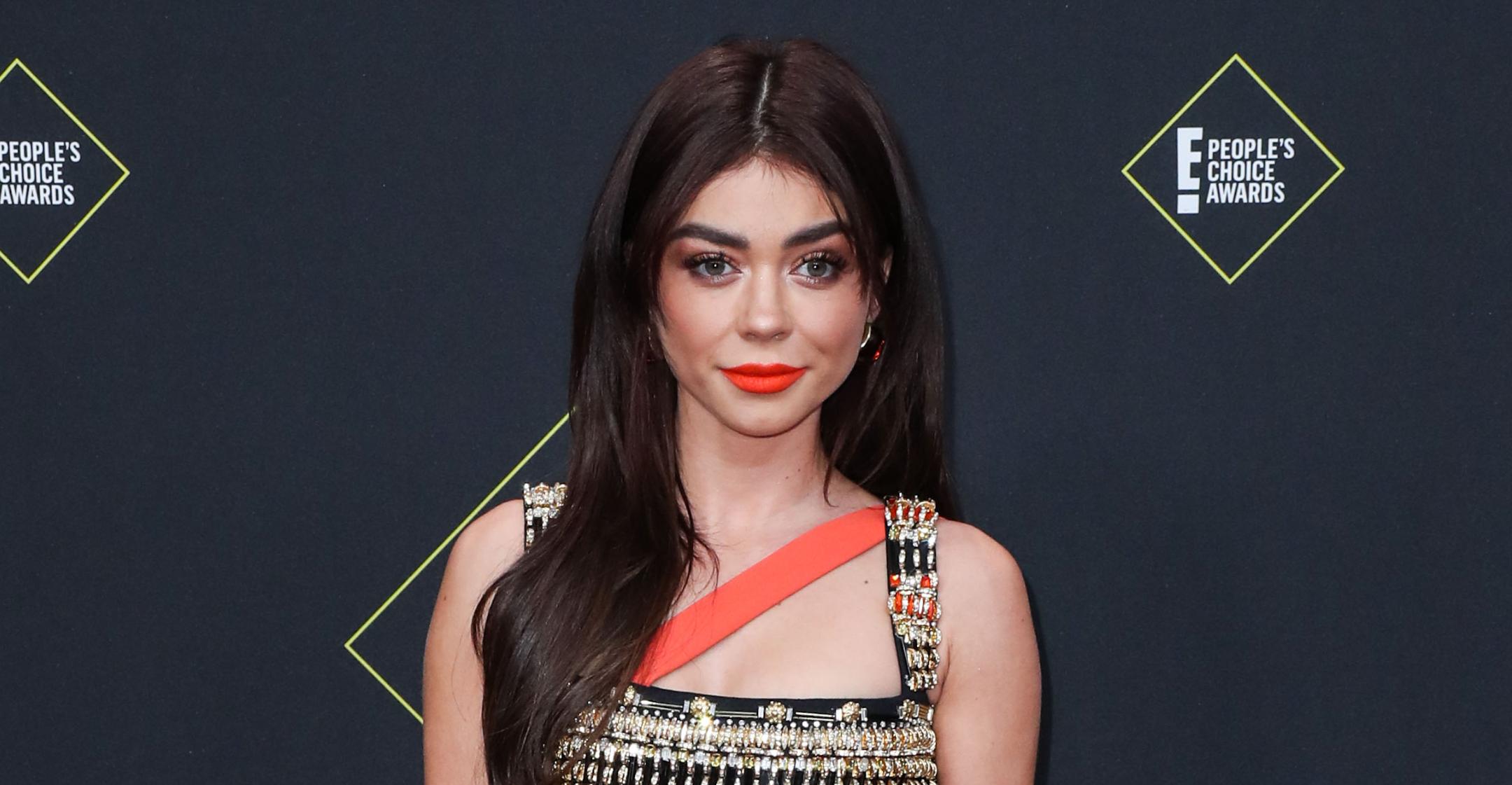 Redheads Have More Fun! Sarah Hyland Gets 'Back To Her Scottish & Irish Roots' With Her New 'Do — See Photo
Trying something different! Sarah Hyland revealed via social media on February 24 that she is now a redhead.
"Getting back to my Scottish/Irish roots 🏴󠁧󠁢󠁳󠁣󠁴󠁿❤️🇮🇪 Also, I'm bored and watched all of Outlander for a second time," the Modern Family alum, 30, quipped on Instagram.
Article continues below advertisement
Of course, people couldn't get enough of the new look — and even compared her to Brave's main character, Merida. "Live action version of Merida lead actor right here @sarahhyland," one person wrote. "Don't get my hopes up girl," the actress replied.
Another person added, "Obsessed with you," while a third person commented, "Loving this color!!!"
Hyland's fiancé, Wells Adams, chimed in, writing, "'I love those redheads, man.' Name the movie."
Article continues below advertisement
Even though Hyland looks totally different, she's been thinking about going from dark brown to bright red for a bit of time.
"Taking someone red is easier said than done. Depending on the porosity of the hair, at times a red color can grab drab. Sarah's been wanting to do this change for a while — and we finally did it,"celebrity colorist Nikki Lee told Refinery29. "It's perfect for her skin tone and adds a fun flair for spring."
Lee also noted that since spring is right around the corner, "it's a great time to warm up your hair. I love a copper red as it is a change that can work on more people than you think."
Article continues below advertisement
This is hardly the first time Hyland has experimented with her hair before. In May 2020, Hyland showed off a new hairstyle on the 'gram.
"I wanna be where the people are..." #QuaranTINT crew🧜‍♀️ (I did this all by myself! Very proud ☺️)," the New York native captioned a photo of herself with reddish tresses.
"It was supposed to be pink ... thanks Venus Retrograde," she added.
Hyland also confirmed that the change was not permanent. "It's temporary guys!!!" Hyland wrote. "Please don't bleach your own hair at home. That scares me."
Article continues below advertisement
Who says blondes have more fun?! Clearly, being a redhead is the way to go.