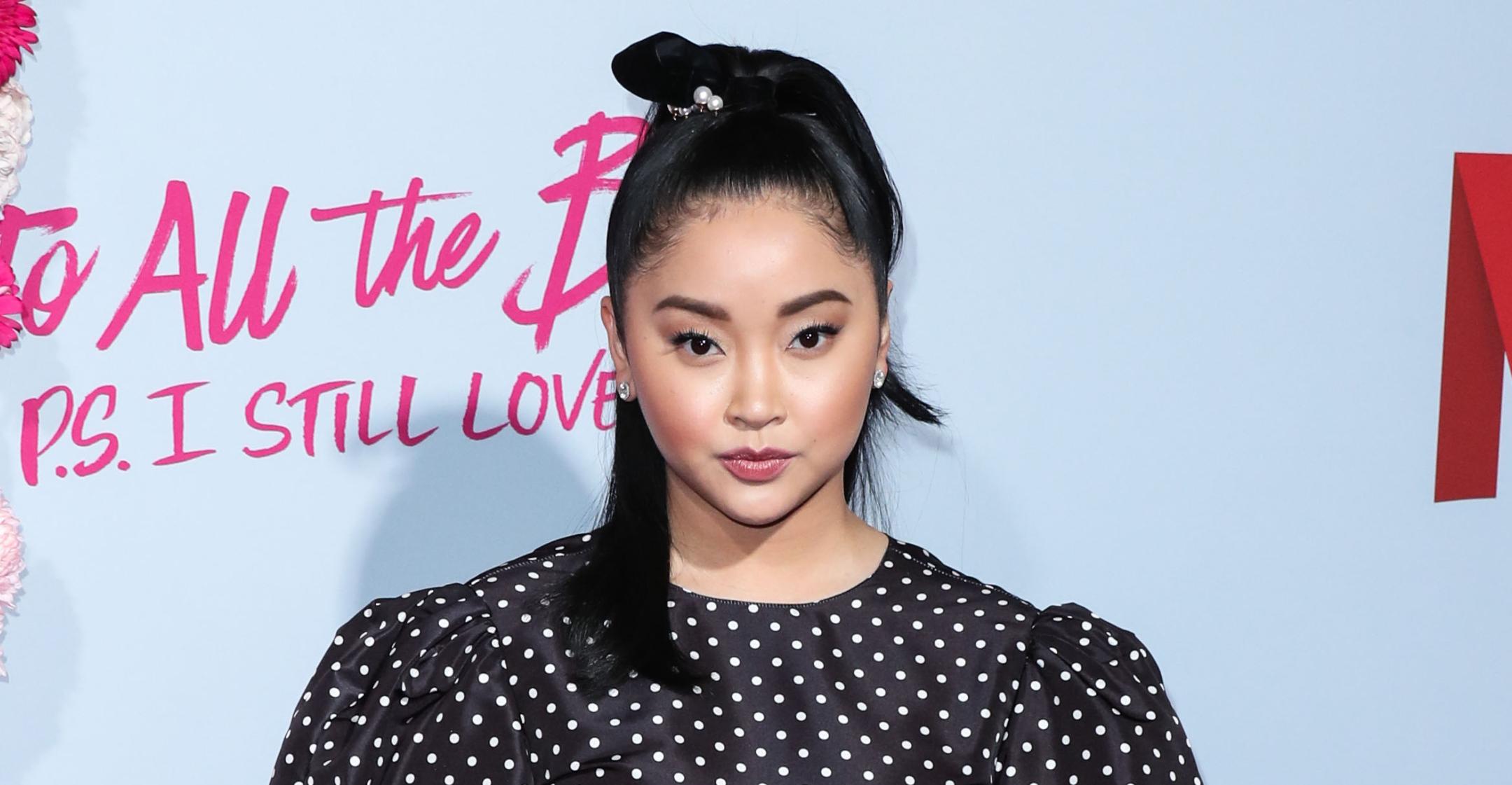 Lana Condor's Stylist Helped The Actress Pick Out 'Flirty & Fun' Outfits For Her Press Tour — Over Zoom!
Actress Lana Condor is back on the screen again — this time, she is starring in To All the Boys I've Loved Before: Always and Forever, which was released on Friday, February 12 — just in time for Valentine's Day.
While promoting the new flick, celebrity stylist Tara Swennen has been styling the 23-year-old … over Zoom and FaceTime! Luckily, Swennen was able to adapt to the less than ideal process.
Article continues below advertisement
"We have a little bit of everything, to be honest, because the press tour is lasting over three weeks, and she lives in Seattle. For the first leg, since I'm in L.A., I had to ship her a trunk," she told PopSugar.
"We put outfits together, took photos, sent them to her, and those were hers to choose from for the first three press days. Then, she came to shoot some stuff down here, so that's when I was able to bring her some more things, and that's when they decided to do a virtual premiere. They're going to be sending her and Noah [Centineo] an actual rolled up red carpet!"
So, does the Netflix star take some fashion cues from her character, Lara Jean? "To some degree," Swennen revealed. "Lana's own personality is very bubbly, joyful, and cute. She is an eternal romantic herself, and we wanted to play into that, so the [outfits] are all a bit flirty and fun. I think the edgiest piece really is what we chose for the premiere, and that's a departure from the character, but it all ties together in who she is and how she identifies with Lara Jean."
Article continues below advertisement
In the rom-com — which is the final movie adaptation of Jenny Han's book series, To All the Boys: Always and Forever — Condor's character wears affordable brands, including Forever 21, Aritiza and some cute vintage items.
"South Korea was very colorful when we were there," Lorraine Carson, the film's costume designer, explained of the luxe location.
In one scene, she wears a Forever 21 romper with a pink belt during a karaoke session with her sisters, Margot (Janel Parrish) and Kitty (Anna Cathcart). "It was giving her a little more mature, more body-conscious [look from] before," Carson said. "She's coming into her own [now]."
Carson also made it a point to incorporate some different items into her wardrobe to show Lara Jean's growth over the past few years. "Lara Jean has this flair for putting together things that she finds: vintage and things that she makes," Carson added. "So we incorporated more of her personality into these clothes. As she was maturing, the clothes are maturing."