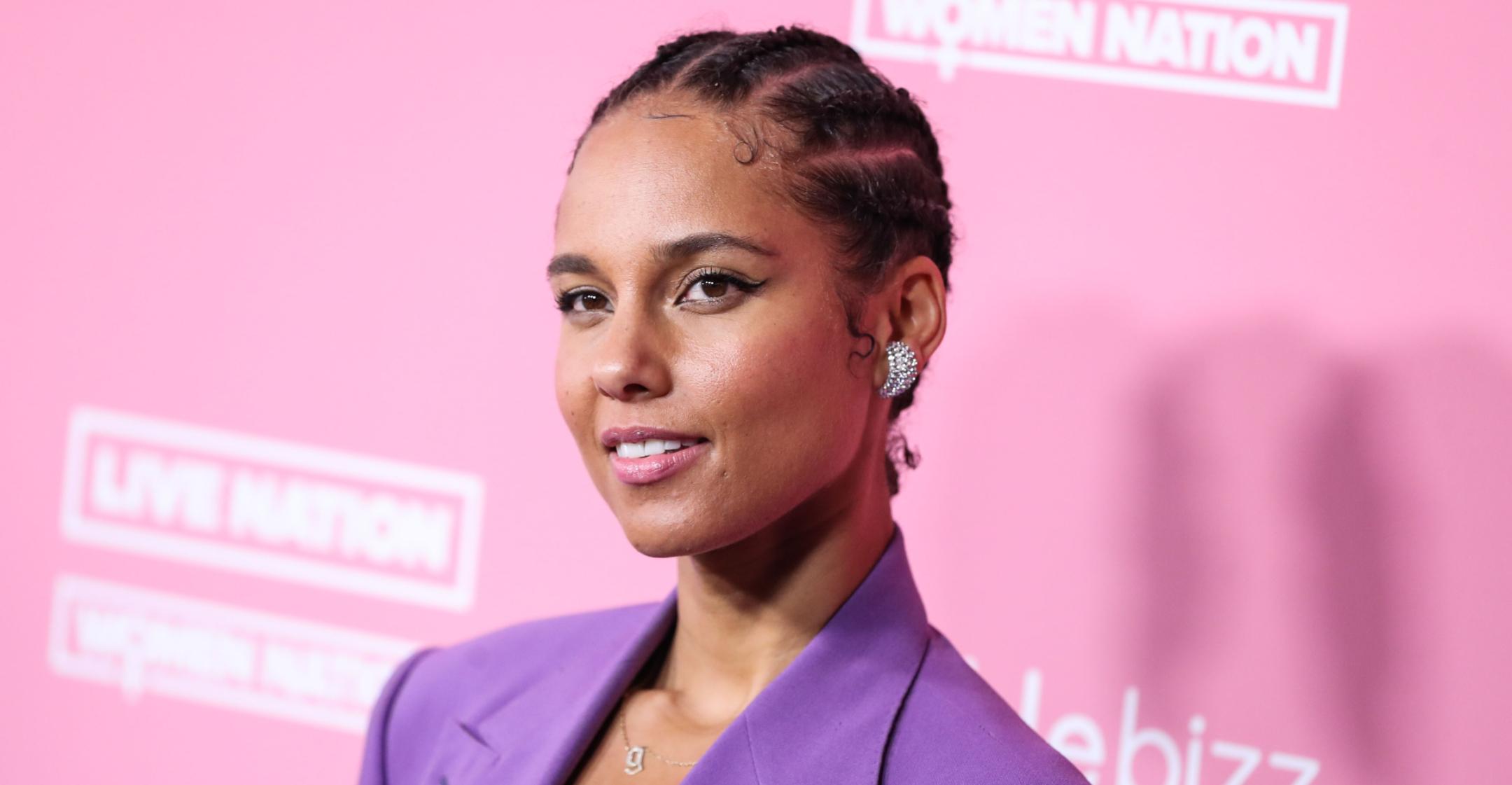 After Struggling With Confidence, Alicia Keys Wants To Help Others 'Become More Centered' In Their Mind, Body & Soul
At just 15 years old, Alicia Keys signed her first record deal, and a few years later, when she debuted her first album, Songs in a Mirror, she took home five Grammys. But despite her success streak, the crooner admitted, "I've never felt comfortable in my skin."

The mom-of-two got candid while discussing her new collection, Keys Soulcare, a wellness brand designed for the mind, body and soul.
Article continues below advertisement
"I don't want to sell people stuff, I really don't," she insisted. Instead, she launched the brand because she wants "to have a conversation and I want to learn and I want to share whatever it is that's helped me become more centered."

"I've never felt like I can depend on myself without having to check with 30 other people to make sure that my opinion is valid," she explained. "I like the way that I feel right now, and it took quite a while to get to this place."
Article continues below advertisement
The line includes skincare products like exfoliators and cleansers, as well as facial rollers, candles and a mood-relaxing mist. The star uses the tools, in addition to crystals and scented oils, during her morning meditation.

"I love the idea of creating these rituals and [learning] how we can make new ones. I started with the rituals that I use in my life, like lighting a candle," she shared with Allure. "If I feel like I don't know what to do, I will say, 'I am clear on all the decisions I have to make' and I will call it forth. I will say that to myself and that becomes my mantra."
Her new practice has also allowed her to recognize just how important her own happiness is.
"This acceptance of being comfortable with good things happening to me — there's nothing wrong with that. That you have to excuse or push down or pretend or lessen, or all these other things I was in the habit of doing for a long, long part of my life..." she shared. "For the first time, I do not feel uncomfortable with that, I don't feel guilty."