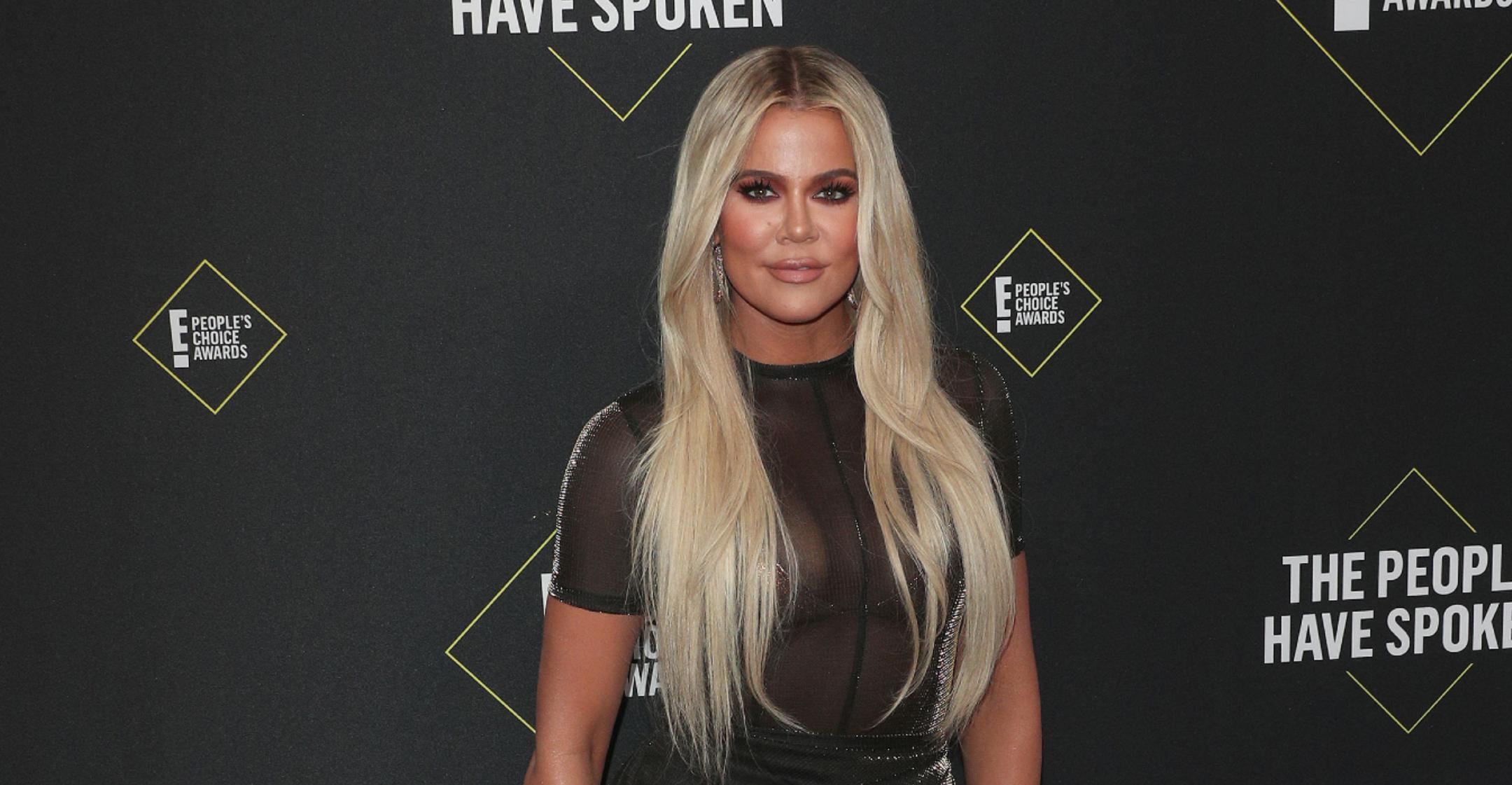 Khloé Kardashian Finds Joy In Using Her Instagram As A Platform To Spread 'Uplifting, Positive & Happy' Messages
Social media can be a breeding ground for negativity, jealousy and hate, which is why Khloé Kardashian uses her own profile to spread words of inspiration and optimism.
"Just as much as I need a little boost in my day, I would assume one out of the 133 million followers I have might want to see the same thing I want to see," the reality star explained of her uplifting posts.
Article continues below advertisement
"I think the world right now, we have too much negativity at our fingertips," she noted. "Just as much negativity, there is positivity, but we don't highlight it as much as we do the negative."

Kardashian was happy to report that she's seen an overwhelming response whenever she shares a happy quote.
Article continues below advertisement
"It's something that's so simple. To pass it on and see the number of reposts that it gets, it keeps showing me that, 'OK, people do need this. They do need this push,'" she told PEOPLE. "I don't think there's a downside to it, so I just figure why not keep trying to have a little bit more positivity. And it gets me going through my days."

That being said, since her personal life is so pubIic, she's noticed that some fans take some of her posts and "make it about something that it has nothing to be about."
"I sometimes just post things because either it spoke to me, but that doesn't mean I'm going through it," she pointed out. "That doesn't mean you're in that stage in your life currently. But I still know what's uplifting and positive and happy."
At the moment, things are going great for the Good American founder. Aside from reconciling with on-off beau Tristan Thompson, Kardashian is also excited about the idea of giving their 3-year-old daughter True a sibling.
Article continues below advertisement
While appearing on on Lady Parts, the star revealed she already has "embryos" made, but the pandemic has caused her to press pause on her family planning.
"My plan was to have kids closer in age. But with COVID and everything, my plan's been a little delayed. I definitely do want more kids. I have so many brothers and sisters," she expressed. "I think it's such a blessing — especially during these times — to have a family member or people that you can play with and rely on and just have a buddy through life."