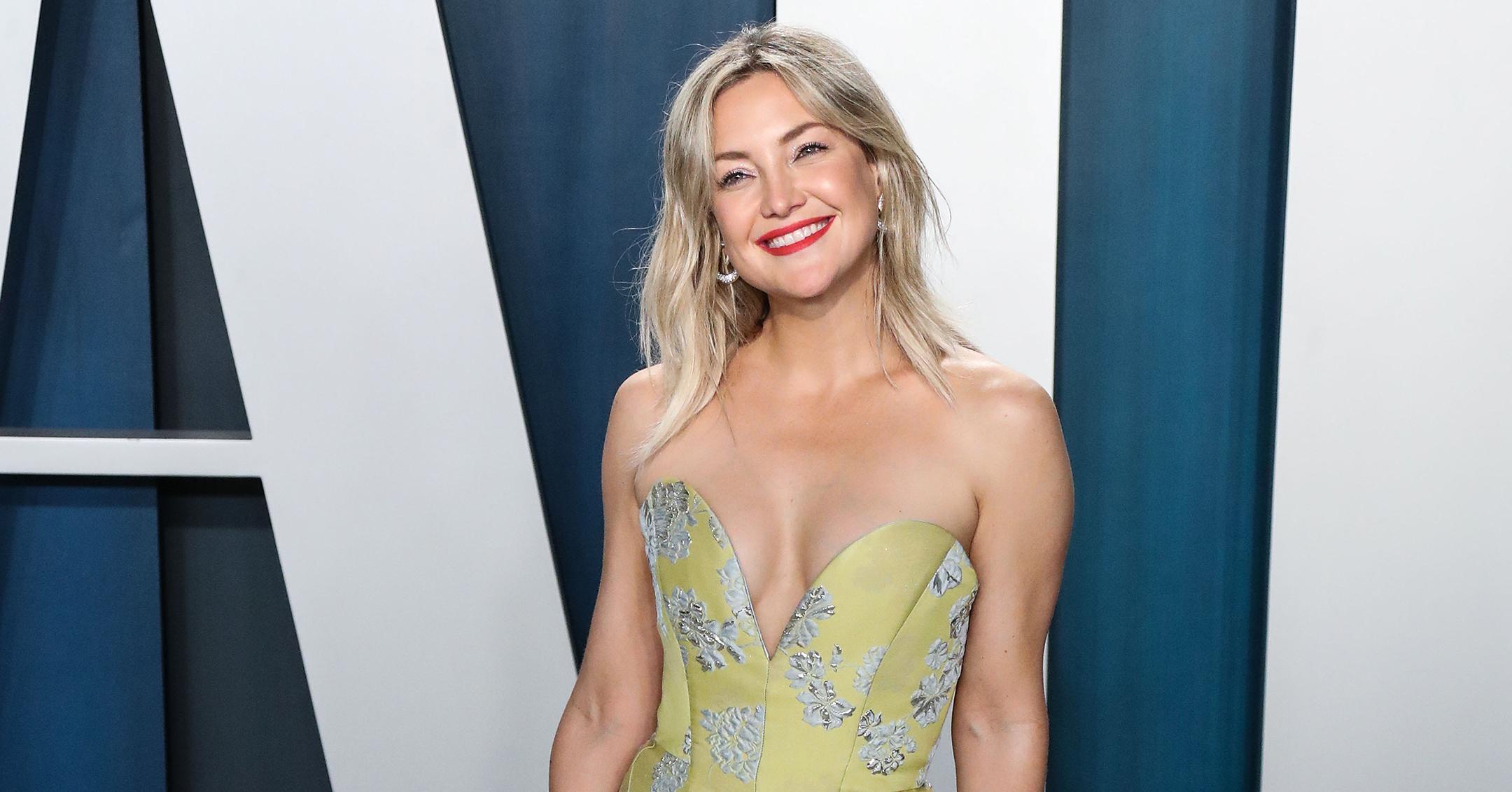 Living Life To The Fullest! Kate Hudson Is Focused On 'Doing The Things' She Loves Now That She's Overcome Pandemic Stress
The beginning of the pandemic was anything but relaxing for Kate Hudson, but once she managed to adapt to the "new normal," she found herself as happy as ever.

"Whenever I had nothing to do, I felt like I should be doing a million different things. My brain just literally couldn't stop," she explained of the panic she felt last March.
Article continues below advertisement
Aside from her two eldest kids having to learn from home, the star worried how COVID-19 would effect her brands, like athleisure line Fabletics. "[It] was very stressful for me and the teams, and I didn't have any time to reflect on anything," she recalled. "I just wanted to try to save the companies."

Eventually, she got the hang of things, and she realized just how much she enjoys spending her time without any distractions, whether it's sitting down for dinner with family or having the opportunity to just focus on one project instead of multitasking.
Article continues below advertisement
"I've always felt that wellness is about your quality of life. You need to know what makes you feel good," she shared. "It's about doing the things you love, eating the things you want to, exercising and not feeling like you need to [push yourself] for two hours in a hot room."

And though the actress has a body to die for, she insisted she's not a "crazy workout person." Instead, she prefers to go on walks, bike rides or take a Pliates class.
The other part of her self-care routine focuses on nourishing her body. She recently took up intermittent fasting and drinks celery juice each morning, but she admitted that "being healthy is a pain in the ass." To help, she sticks to her WW plan, which lets her have wine and snacks as long as she eats lean the rest of the day.

And when the world does return to some sense of normalcy, Hudson is eager to get her career rolling again.
Article continues below advertisement
She's set to film the second season of Apple TV's series Truth Be Told, and she's also excited to get behind the camera. "I will act when I want, but I want to tell stories," she explained to Women's Health. "I'll be the woman with all those crazy, big bracelets, jewelry, and caftans, directing."
The mom-of-three is diving into the music industry as well. "It's my great passion, to make music and to sing," she declared. "I get to do that with Music, and I think people will hear my voice differently."