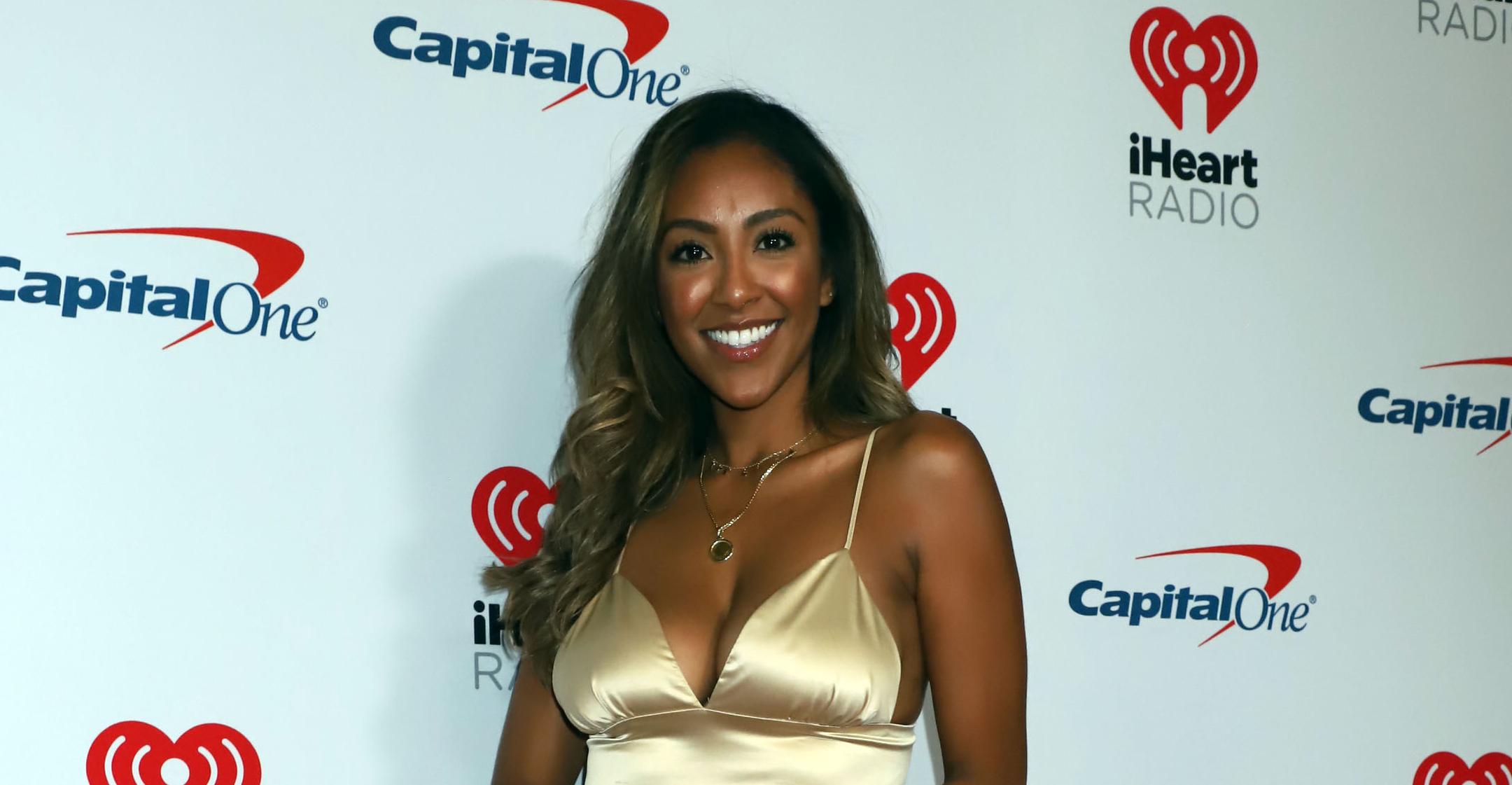 'Bachelorette' Star Tayshia Adams Always Wants To 'Eat Food That Makes Me Feel Good' — Inside Her Flavorful & Easy To Follow Diet
Even though Tayshia Adams was the leading lady on season 16 of The Bachelorette, the reality star still managed to keep up with her diet and fitness routine. 
Now that Adams lives in New York City with her fiancé, Zac Clark, she has certainly been adjusting to the hustle and bustle and even exploring more of her palette when dining out, ordering in or cooking. 
Article continues below advertisement
"I absolutely love food. I love flavors and spices and all of it," she told Women's Health. "But I'm always looking to nourish my body and eat food that makes me feel good."
So, what exactly does the brunette beauty eat throughout the day? 
"I used to start my day with coffee. I looked forward to it every night when I went to bed," she dished. "But I've been feeling like my body was missing something, so I started trying out celery juice and lemon water instead."
Adams also sips on a smoothie to start her day on the right note. "I do some milk, lots of spinach, fruit like pineapple or blueberries, a scoop of collagen or protein powder, and chia seeds," she said. 
Next up: lunch. Adams usually makes a salad, which she says "is an art." 
"I love getting a rotisserie chicken and cutting that up for salads," she revealed. "I've also been really loving chickpeas in my salads." 
Article continues below advertisement
She then adds in chopped bell peppers, dried cranberries and cucumber to her mixed greens and adds on "olive oil, lemon juice and some kind of seasoning" for her dressing. 
Adams will nibble on some bell peppers or carrots with hummus if she is in need of a quick bite later on. Even though the TV personality usually eats healthy, she admitted she "love[s] chips and salsa during the day."
Article continues below advertisement
Prior to moving to the Big Apple, Adams enjoyed "finding a recipe, making something fun and different and feeding it to people." 
"I love making a really good, clean stir fry. It has green beans, a little cabbage, shallots, mushrooms, garlic, and chili pepper with a little bit of rice," she said. "I have learned how to make some soups and really love butternut squash soup."
But since Clark doesn't "have many cooking tools" in his apartment, the couple has been "exploring the city and he's been introducing me to new foods."
Case in point? "I love Mediterranean food. I had no idea. It's amazing!" she gushed. 
Article continues below advertisement
Of course, the California native can't forget about dessert. In fact, she "would eat ice cream every single day for breakfast, lunch and dinner" if she could. 
Adams is obsessed with Van Leeuwen's Ice Cream at the moment and couldn't stop raving about the Honeycomb flavor, which she described as "next-level."
When Adams is in the right mood, she will fix herself a glass of wine — she loves Cabernet Sauvignon — or make herself her "pink drink," which includes sparkling water, grapefruit, fresh lime juice and tequila. We'll cheers to that!