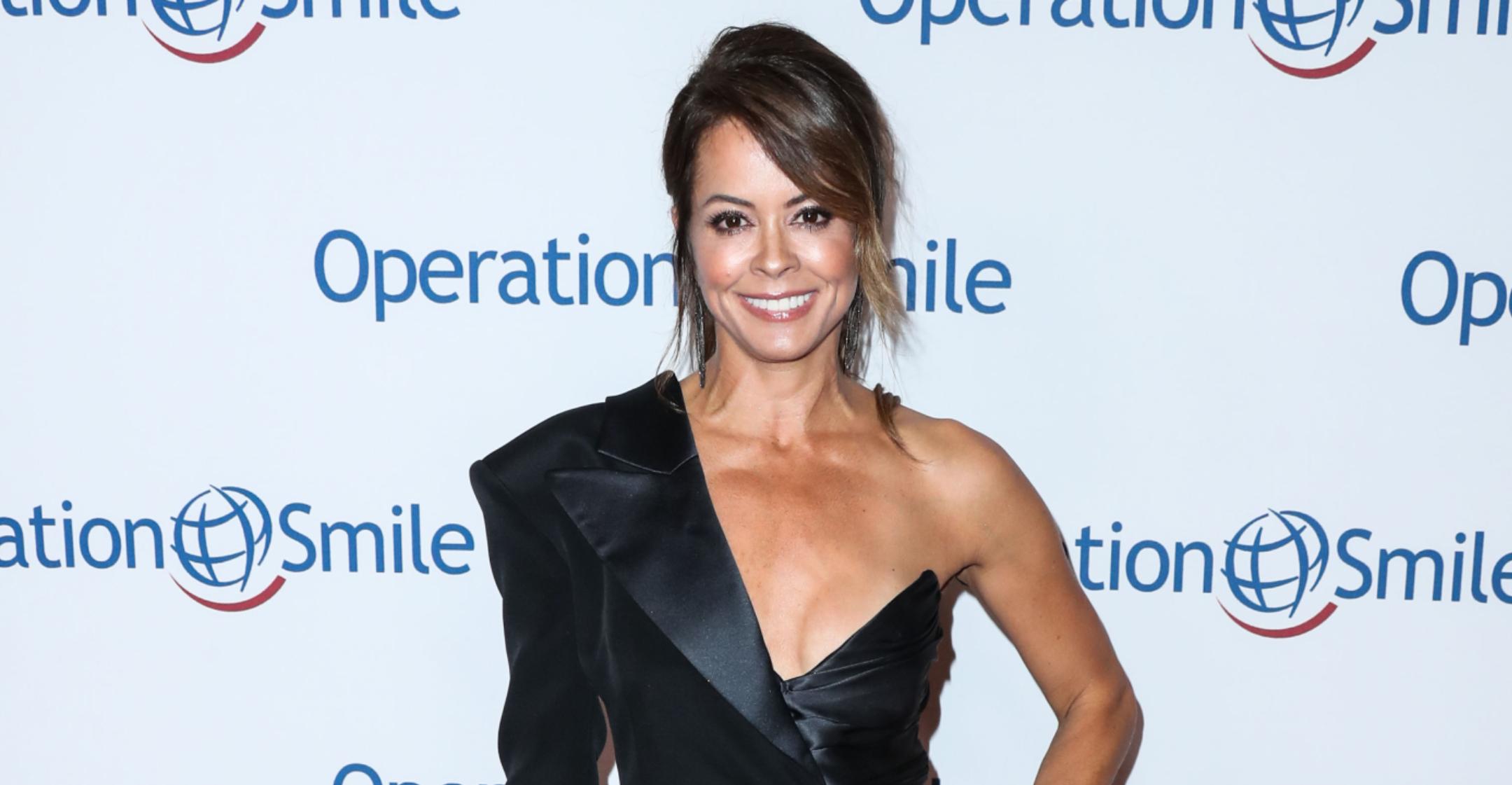 Brooke Burke Advises To 'Start Small' When Taking Up A New Workout Routine, Plus More Of Her Best Tips! — Shop Fitness Programs
All products featured on Morning Honey are independently selected by our editors. However, when you buy something through our retail links, Morning Honey may earn an affiliate commission.
Article continues below advertisement
Fitness guru Brooke Burke didn't let the pandemic prevent her from getting in a good sweat session. Instead, she decided to create virtual workouts that fans and families could do right from the comfort of their own home. "It's been a saving grace of connection," she revealed of the new tactic. "I have people that reached out to me saying 'I'm stuck at home, I can't go to my class, thank you for doing this. Thank you for showing me how to work out as a family. Thank you for giving me something to look forward to.'"
Since some people are still staying away from the gym, Burke incorporates everyday household items like water bottles, towels and chairs into her routine to level up some exercises. The mom-of-four also started doing live stream workouts, "because we need eye contact, we need encouragement, we need motivation," she explained while chatting on the "Hollywood Life" podcast.
Article continues below advertisement
Burke noted that her new at-home programs are a perfect choice "for women who are beginners, who don't know how to do it," adding that she hopes she can help them gain "body confidence."
The star has been interacting with people all around the globe, and she noticed that there were so many moms who were focused solely on achieving a flat stomach after giving birth.
"It's the ebbs and flows of life and hormones and the beautiful fascination journey that Mother Nature has given us as a woman! I would say start small and I would say don't be afraid to mess it up a little bit," she advised them. "Fitness is not perfect. It's rarely an isolated journey."
Article continues below advertisement
She also emphasized that practicing self-love is what's most important. "Celebrate the things that you love about your body. Stop being unkind to yourself," she explained. "I'm starting to speak a lot about that with my community, this inner dialogue. We're not being very nice friends to ourselves oftentimes as women. If you're focusing on an area of your body, for example, mummy tummy, just make a commitment. Start a program, celebrate the improvements, go slow. Be kind to yourself."
Keep scrolling to shop for an at-home fitness program for yourself through Morning Honey!
Article continues below advertisement
SHOP NOW/SEE IT
Future Fitness retails for $149/month future.co.
SHOP NOW/SEE IT
SHOP NOW/SEE IT