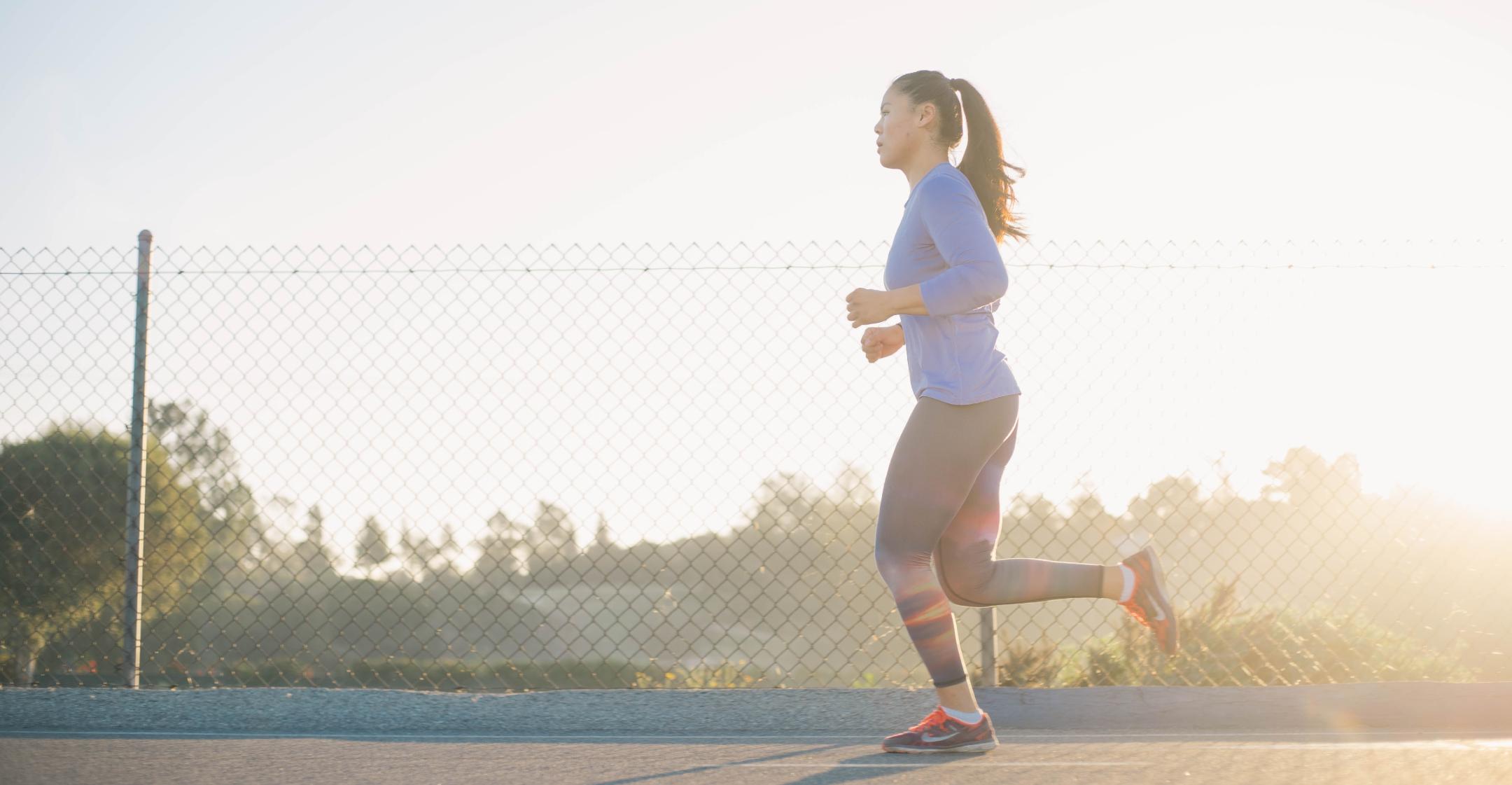 Can Exercise Boost Your Immune System? What To Know About Working Out Amid The Pandemic
While washing hands, wearing a face mask, avoiding indoor gatherings and practicing social distancing are touted as the best ways to avoid contracting the coronavirus, it's been reported that exercising can actually boost your overall immunity.

In one 2019 study, participants took who took a brisk 45-minute walk were found to have a higher count of immune cells in their body for the next three hours. But, according to study author David Nieman, DrPH, "If you go out for 45 minutes of exercise the next day, this all happens again. It all adds up as time goes on."
Article continues below advertisement
Nieman explained that "exercise really is a housekeeping activity, where it helps the immune system patrol the body and detect and evade bacteria and viruses." That means if you only workout sporadically, there aren't really any benefits for your immune system.

However, if you're exercising consistently, the immune system is better equipped to fight bacteria and viruses.
According to Health, breaking a sweat also helps decrease inflammation throughout the body. According to Nieman, "when immune cells try to function with inflammation, it puts the immune system in a chronically inflamed state too," which makes it more difficult to fight off a virus.
Therefore, if you continually exercise, you're decreasing inflammation and allowing your immune system to stay in better shape.
Article continues below advertisement
Nieman's studies focused only on the benefits of aerobic workouts, such as cycling, brisk walking or running. "For most people, we're talking about a 15-minute mile," he said of the ideal pace. "That's sufficient stimulus to recruit immune cells into circulation."

There's less research on other types of workouts such as strength training, weight lifting and HIIT (high intensity interval training).
MedlinePlus reported that physical activity can also clear bacteria out of your airways and lungs, which can reduce the likelihood of getting a common cold or flu. It was also noted that "the brief rise in body temperature during and right after exercise may prevent bacteria from growing."

Additionally, working out slows down the release of stress hormones, some of which increase the "chance of illness."
The publication also noted that exercise can change your levels of antibodies and white blood cells, the latter of which "are the body's immune system cells that fight disease. These antibodies or WBCs circulate more rapidly, so they could detect illnesses earlier than they might have before. However, no one knows whether these changes help prevent infections."