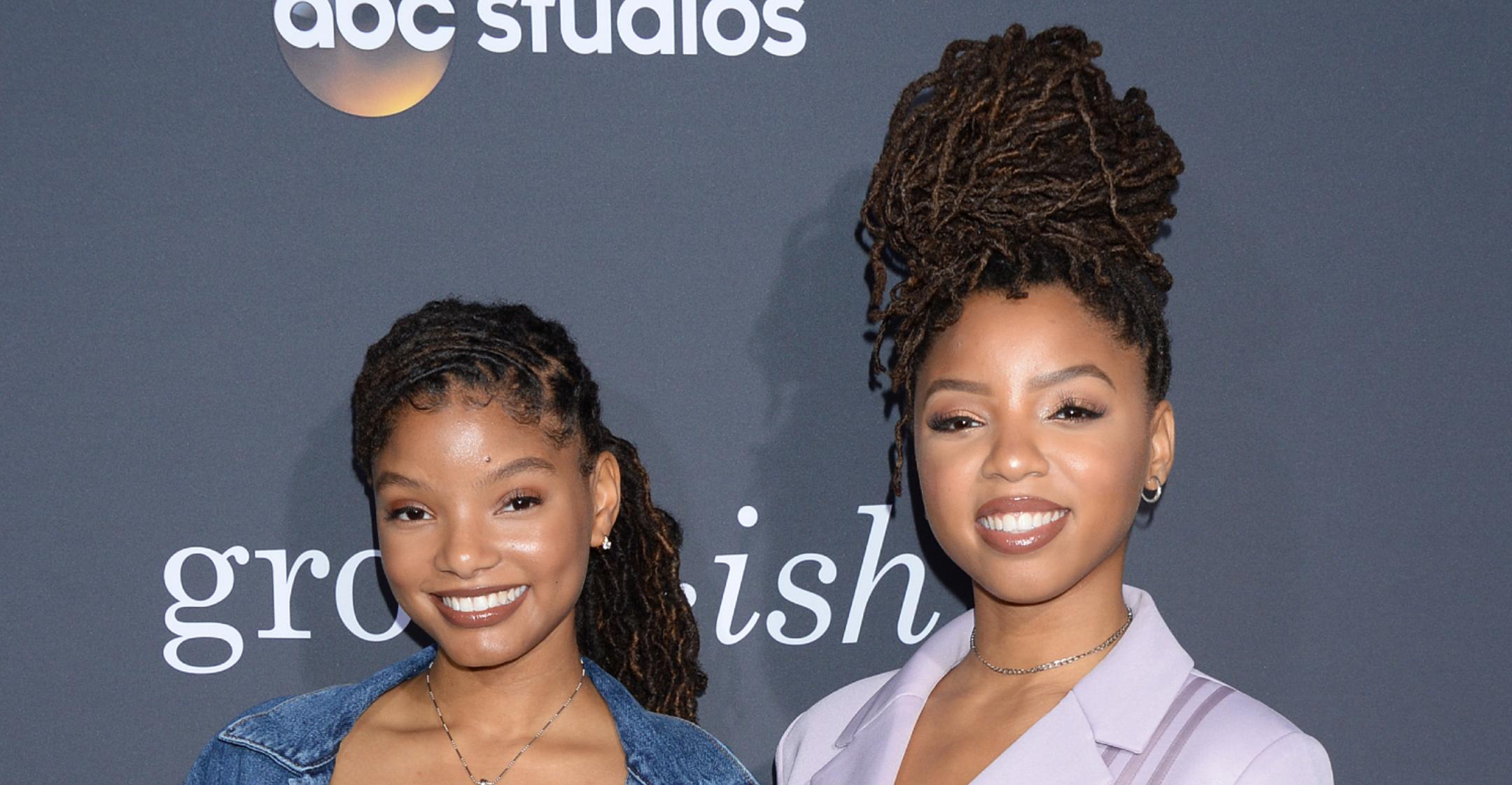 Sisters Who Slay! Chloe x Halle Share The Best Beauty & Skincare Advice They've Received From Each Other
R&B duo Chloe X Halle are making history in the beauty-sphere: the sisters are the first pair of siblings to be the faces of Neutrogena — a feat Chloe declares as "really, really cool."

"Inclusivity in beauty is so important to us, and we love how Neutrogena offers such a diverse assortment of products for people with all kinds of skin," noted Halle of why they chose to work with the brand.
Article continues below advertisement
At 22, Chloe is two years older than her sister, but she admitted she's still learned several beauty tips from her — and vice versa.

"Halle has always, always taught me is less is more. I love a good face beat and I love good makeup, but it is so beautiful and pure when you can let your inner beauty shine," she shared. "And Halle does this so effortlessly, and every day I see her and she can literally have nothing on her face and look so stunning. She makes me feel more confident in my natural beauty."
Article continues below advertisement
Meanwhile, Halle noted that her big sister has been an "example" for her in all areas of life, and even named her as one of her biggest inspirations.
"Taking care of her skin has always been something that she's done," Halle said. "She's just such a majestic being and has such beautiful skin naturally, but she definitely has taught me to take care of what you have so you can protect that beauty."
Halle also listed her mother, FKA Twigs, Beyoncé and Regina King as her role models, explaining they're all "women who aren't afraid of telling their story and are unapologetically themselves and are strong."

And though the sisters agreed that doing their makeup and skincare routines is something they thoroughly enjoy, they're hoping to break the beauty mold as well.
When asked if there was one thing they'd like to change in the industry, Chloe responded, "[That we all] have to be alike; none of us have to be similar because we're not. None of us have the same facial structure, or bone structure, none of us look the same. I think it's so important to remind everyone out there that you don't have to follow the trend of what everyone's doing. Find what's best for you and what fits for you."

The sister act chatted with Glamour.