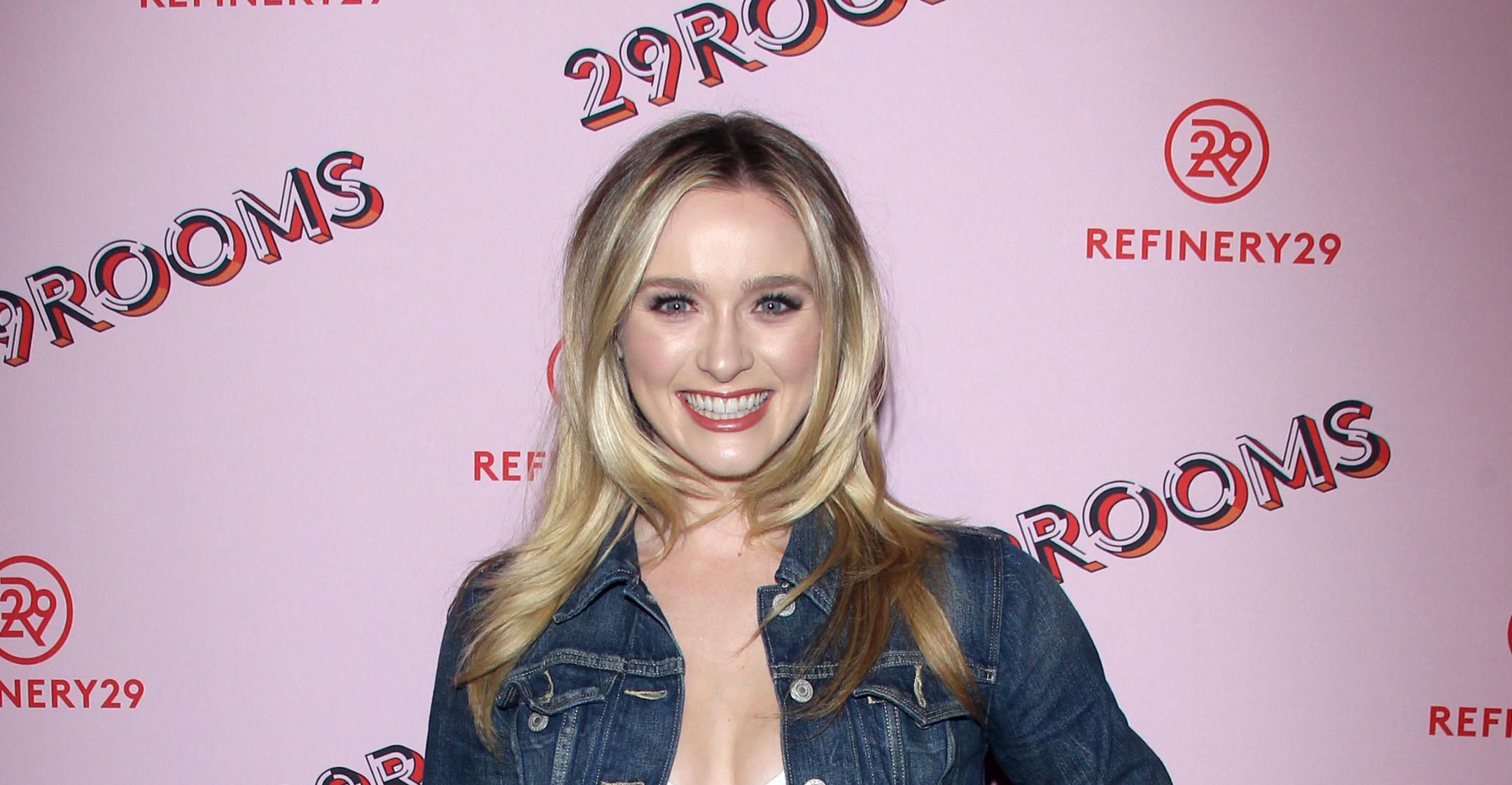 Exclusive: Greer Grammer Admits She's 'Super Insecure In A Lot Of Ways' But Is 'Happiest & Most Sure When I Am Just Myself'
Actress Greer Grammer has been in show business for quite some time, and although she's booked hit shows such as The Middle, iCarly and Awkward, she still has moments of self-doubt.
Article continues below advertisement
"I am just like everyone else and super insecure in a lot of ways," the 29-year-old exclusively tells Morning Honey while promoting her new Netflix movie, Deadly Illusions, which is now streaming on the platform. "I just have to remind myself all of the time that there is nobody else that is me. I feel like I constantly compare myself to other people and I try to figure out what everyone else wants me to be instead of just being myself."
She continues, "I am always the happiest and most sure when I am just myself and when I listen to my gut and what my head says instead of trying to think of 'Will this help? Who am I going to please in this?' If I am not pleasing myself, then I am just going to wind up disappointed."
Article continues below advertisement
In the past, the blonde beauty explains she has "done a lot of things for a lot of other people for fear of what they would think of me."
As a result, "that usually didn't get me anywhere," she adds.
"When I do the things I know in my heart that I want to do, and I act in a way I want to act, and I am just genuine to myself and who I am at my core, I am happier," she gushes. "Also with my decisions that I make in my life, even if they are regrets or not. I think as long as you just recognize that there's literally no one else on the planet that is you and to own that, you'll be so much happier."
Article continues below advertisement
In the meantime, people can't stop talking about the Hollywood star's latest movie, which leaves viewers with more questions than answers.
Since Grammer had to play a character that was mysterious and dark, she "couldn't have said yes faster" when she was offered the part as Grace.
Article continues below advertisement
"I love watching murder documentaries because what girl in their 20s doesn't, and I love leaning into the dark even though even though I myself am a very, light, fun girly girl, so getting to play that was so exciting and so cool and just so rewarding as an actor," she shares.
As for what's next on her bucket list, Grammer hopes to "be on Broadway," as she "loves musical theater," and is also open to appearing on the small screen again.
"I am obsessed with sitcoms, I would love to be on a How I Met Your Mother type show or Friends of course, that kind of genre of work is like my bread and butter. I love that," she says.