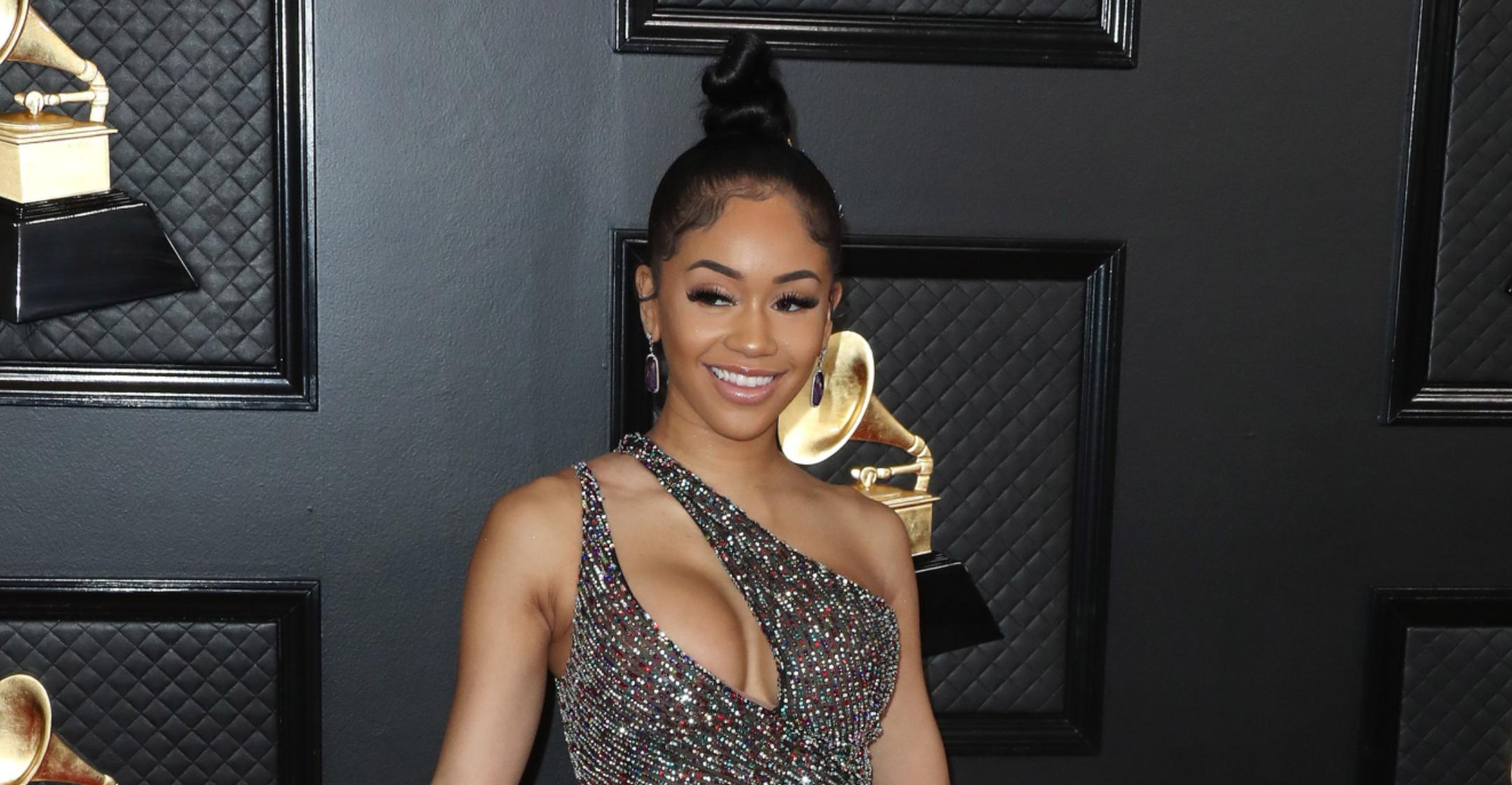 After Overcoming A 'Dark Period,' Saweetie Declares She's Releasing New Music To Take Back The Years Where 'I Had To Dim My Light'
Saweetie couldn't be more proud or excited to drop her debut album, Pretty Bitch Music, later this year, but the rapper confessed that success didn't come easily for her.
Article continues below advertisement
"It's my way of taking back all those years where I feel I had to dim my light," the star, 27, explained of her new music as she opened up to Cosmopolitan about her previous struggles.

It was just a few years ago that she hit "a really dark point" in her life.
Article continues below advertisement
The "Best Friend" collaborator recalled appearing on the radio station Hot 97 in 2018 when host Ebro Darden publicly dissed her music, calling it "basic."

He also claimed that she was working too hard to "impress" him and questioned whether Saweetie was "a rapper rapper or just a pretty girl who raps a little bit."
"I went from being so loved so quickly because of 'Icy Grl' to, on my first promo run, well, you saw the interview. The script flipped really quick, like night and day," she explained. "I had PTSD from that."
"I won't act like there isn't a certain type of power that comes with people admiring your face," she said of the incident. "But that's not something that gets me off."
Article continues below advertisement
"I like being Female Athlete of the Year. I like getting 4.0s for a straight year," she declared. "I like knowing that I write my own songs. I like knowing that I create my own treatments. I like knowing that I donated $150,000 to Black Lives Matter."
Article continues below advertisement
Despite the difficult time, Saweetie realized she's actually thankful for all of the hardships she's endured.

"The mistakes, the struggle, the grind — it allows me to appreciate the rewards that come now because I know what it feels like to sleep in motels, to drive and do promo, to be stressed out," she reasoned.
Now that she's at the top of her game, she's ready to conquer and inspire others.
"Last year was the year that I finally became comfortable in my own skin," she noted. "I kind of figured out what my purpose was."
"I think it's important to show little Black and brown girls that they can be successful in whatever they want to do," she shared. "If I can do it, you can do it too."