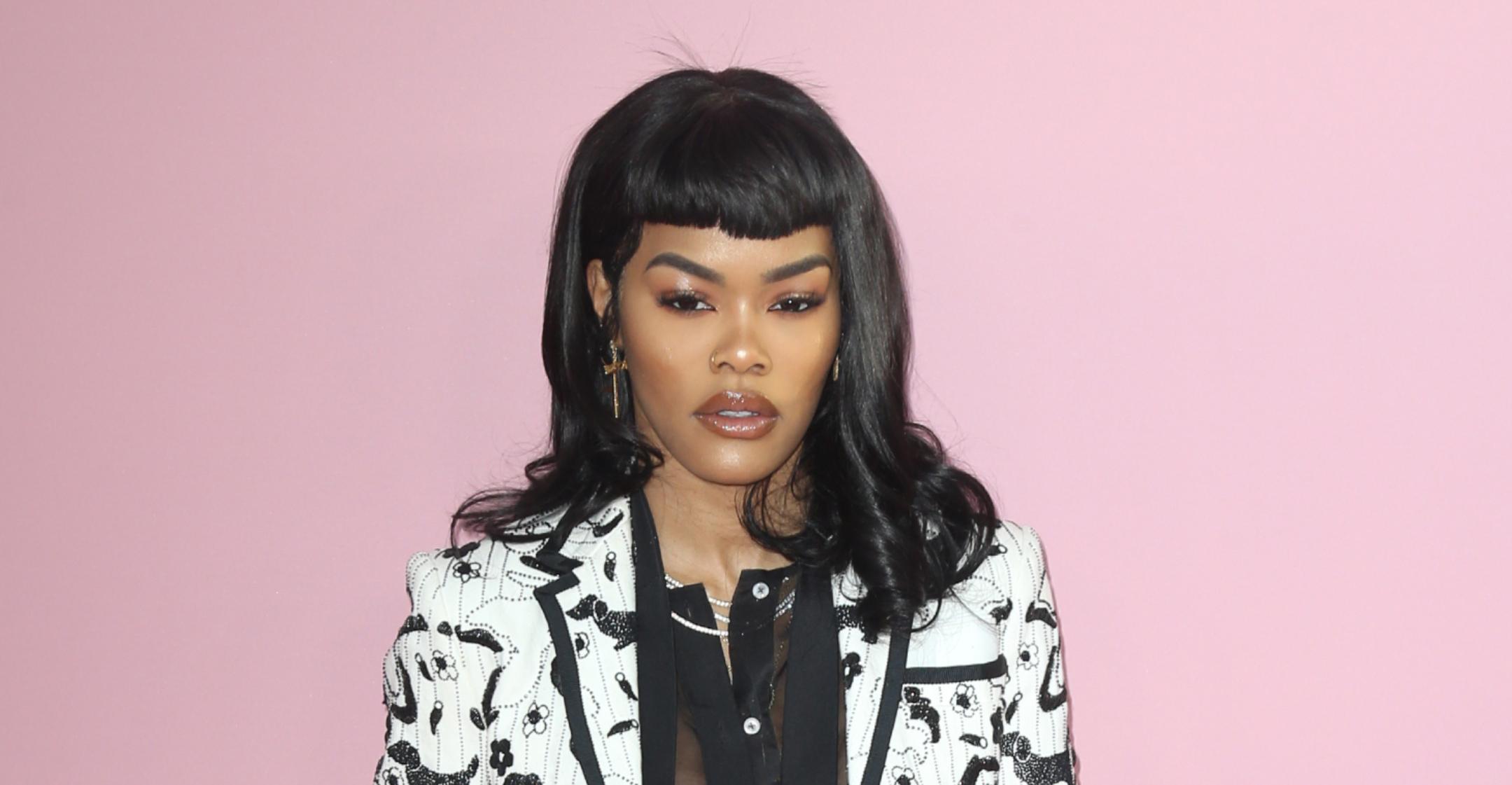 You Go, Girl! Teyana Taylor Is Embracing Her 30s By Focusing On 'Self-Care' & Being 'Unapologetically' Herself
Smooth moves and smoother skin! After a long day of breaking it down on the dance floor or recording in the studio, multifaceted star Teyana Taylor makes sure she carves out time to focus on her own well-being.

It can be "challenging," the 30-year-old dancer acknowledged, but it's well worth the reward.
Article continues below advertisement
Article continues below advertisement
"I love putting my lotions on while my skin is still wet. Olay has a Nighttime Rinse-off Body Conditioner that I have been using," she shared of her pampering routine. "I know it sounds weird, but when you put conditioner in your hair and rinse it out, your hair is super-soft, right? That's how I feel about this lotion."
The mother-of-two has been helping others feel the same way for the past two years, when she opened up her own salon, Junie Bee Nails, in Harlem.
"We're in the process of relocating right now," she revealed. "When I reopen, I'm going to own the block, rather than rent it. When you own the space, there's so much more you can do."
Article continues below advertisement
"Look how creative the salon was. Imagine putting that type of creativity into it, then after a five-year lease you have to knock it all down? So we kind of had a little hiatus to come back stronger – the next time it's built back up, it'll be there to stay forever," declared the Olay ambassador. "I just wanted to elevate, and really start getting back into real estate and investing in myself, and the community."
Article continues below advertisement
Taylor's determination to not only succeed but enjoy herself in the process is something she intends to stick to as she enters her 30s.

"Your thirties is like when you really start to come into your own and know yourself. And I think that's where things start to calm down a little bit," she explained. "That kind of was my goal. I've always wanted to be a mom and a wife. I always wanted to feel stable, you know? But still grow."
"So when I turned 30, this is a new time, a new moment to really just like live, love and be yourself unapologetically," the singer concluded. "Not caring about people's opinions, not care about other people's judgment, really just focusing on you and your loved ones." Amen!