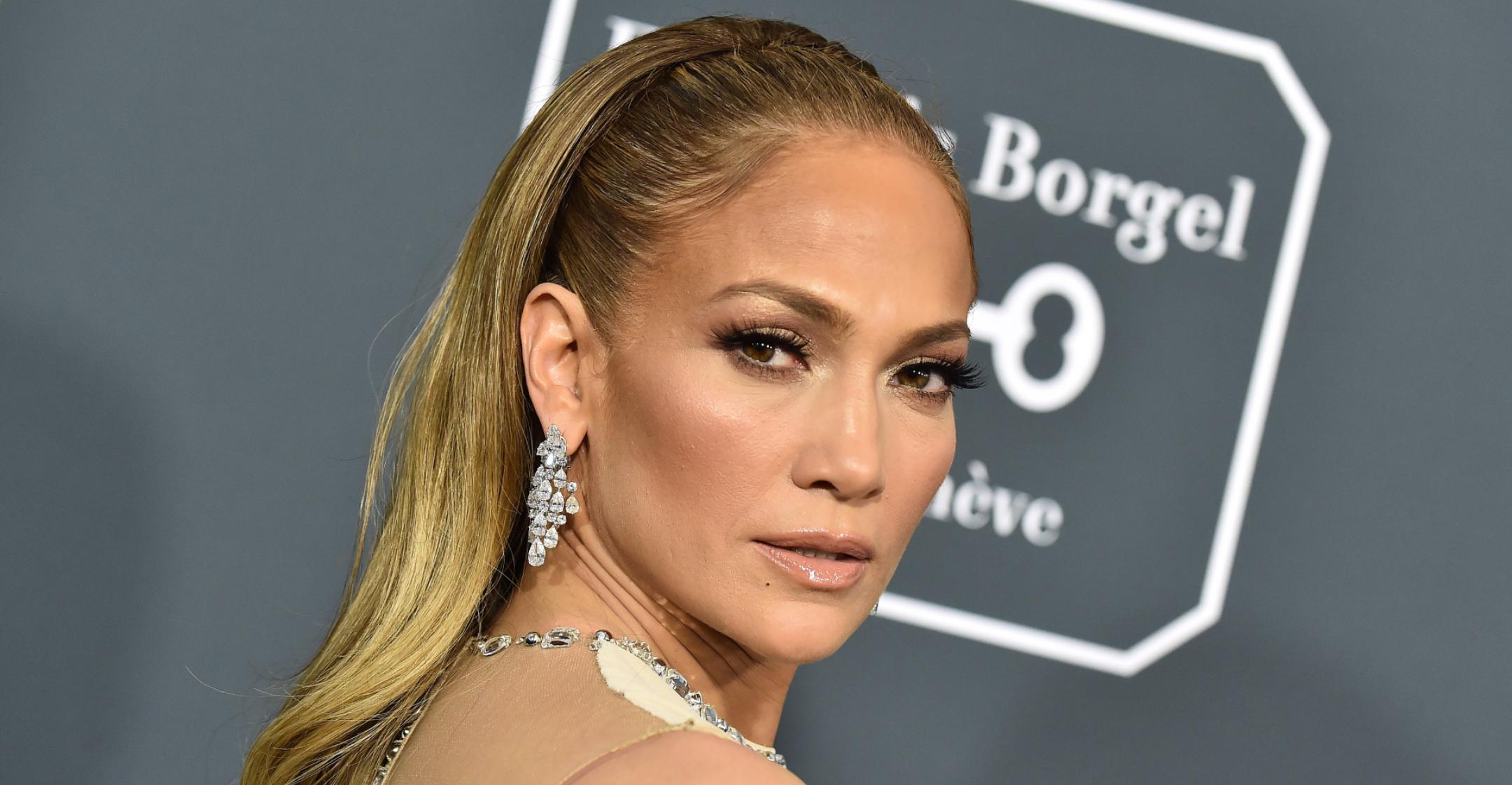 'I Love What I Do': Triple Threat Jennifer Lopez Declares She's 'Living A Dream' As Her Multifaceted Career Continues To Soar
Jennifer Lopez has been at the top of the showbiz industry for decades — and she has no intentions of slowing down.
"I love what I do. I'm passionate about it," she declared. "Every day does not seem like a job to me."
Article continues below advertisement
"I can honestly say I'm living a dream, and I'm grateful every day that I wake up," she gushed to InStyle. "I have tireless energy for what I do."

She also credits her "amazing team" who help her "every single way both personally and professionally. I really believe the most important thing is to have great people around you."
Article continues below advertisement
Her work ethic is just one of the countless reasons everyone is dying to collaborate with her.

"I'm not a complainer — especially when I'm working on set. I am there to do a job, and that's what I should do. Believe it or not, I don't want to burden anyone with my thirst, or if I'm cold or uncomfortable," she noted. "That might be something that my mom and dad instilled in me. You just have to be grateful to be doing what you're doing. It's a very Latino thing. Be happy with what you have."
The star's career has more or less been a streak of success, but she wowed critics and fans alike when she strayed from rom-coms to star in and produce the 2019 crime drama Hustlers, which followed a group of strippers who steal money from men.

Her performance earned her a Golden Globe nomination, and some thought her role deserved Oscar consideration as well.
Article continues below advertisement
"I've had the same approach to acting and the same teacher, Aaron Speiser, since I first started in my 20s. We go through the script together, talk about who the character is, and consider the effects of what they experience," the "Dinero" crooner shared. "I've become confident in the process, and I trust myself more."
Article continues below advertisement
"When you start out, you are so afraid you'll forget something and that you won't be able to deliver in front of the camera. I don't have that [issue] now," she revealed. "I've always said that preparation and rehearsal make me very confident when it's time to perform, and with experience, it gets even better."
Another highlight of her career occurred earlier this year, when she asked to perform at President Joe Biden's inauguration, which she called "a huge honor."
The mom-of-two admitted that at first, she wasn't sure what to sing at the event.
Article continues below advertisement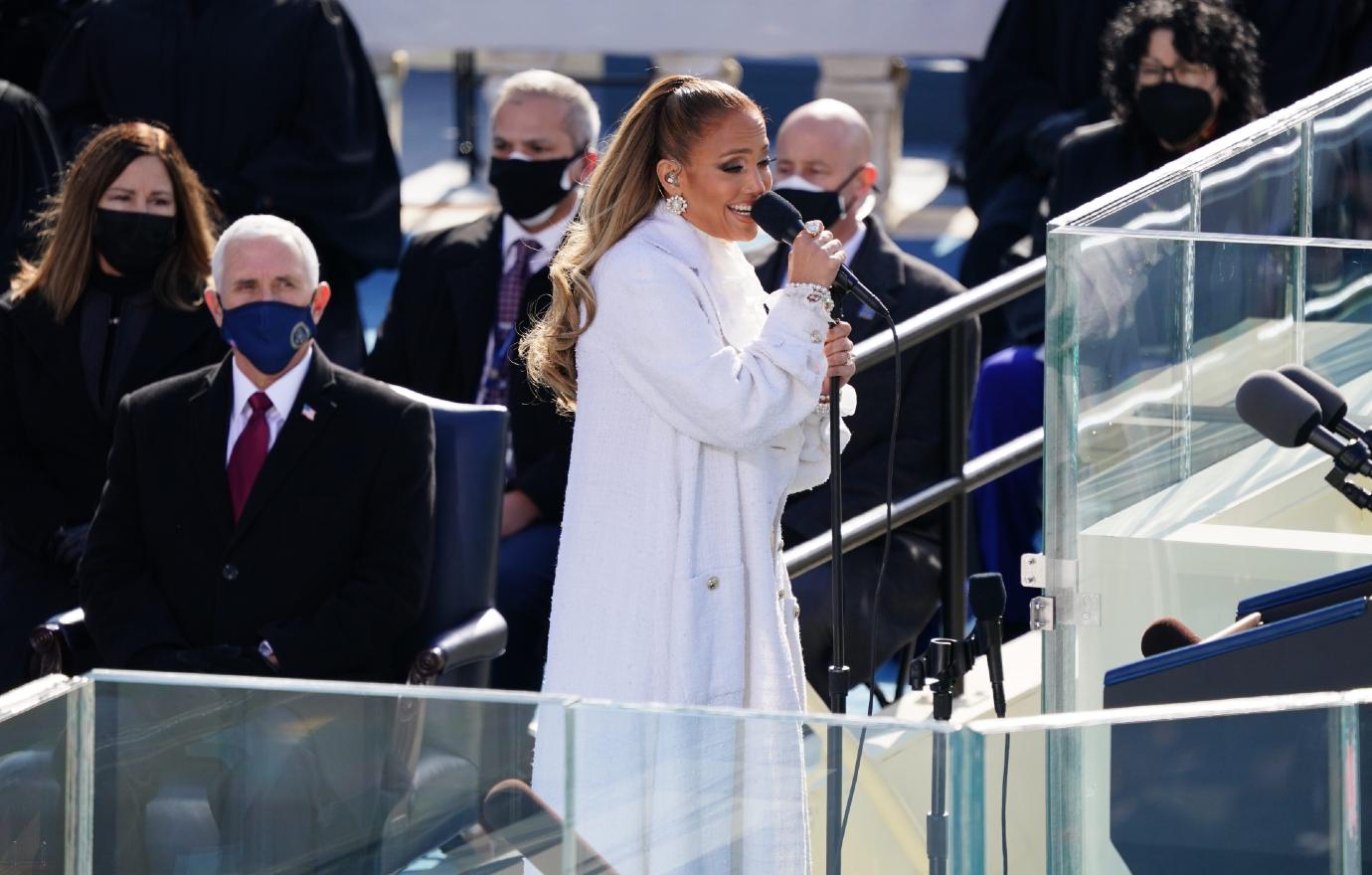 "I knew he wanted a touch of something in Spanish because that had not been done. I wanted to represent women, minorities, Latinos, and all Americans in the best way I could," she explained of her "This Land Is Your Land" and "America the Beautiful" renditions.
"The songs that I chose had huge significance to me, and the way that I chose them was very carefully crafted to be inclusive and unifying," Lopez expressed. "I was very happy with the way it came out."