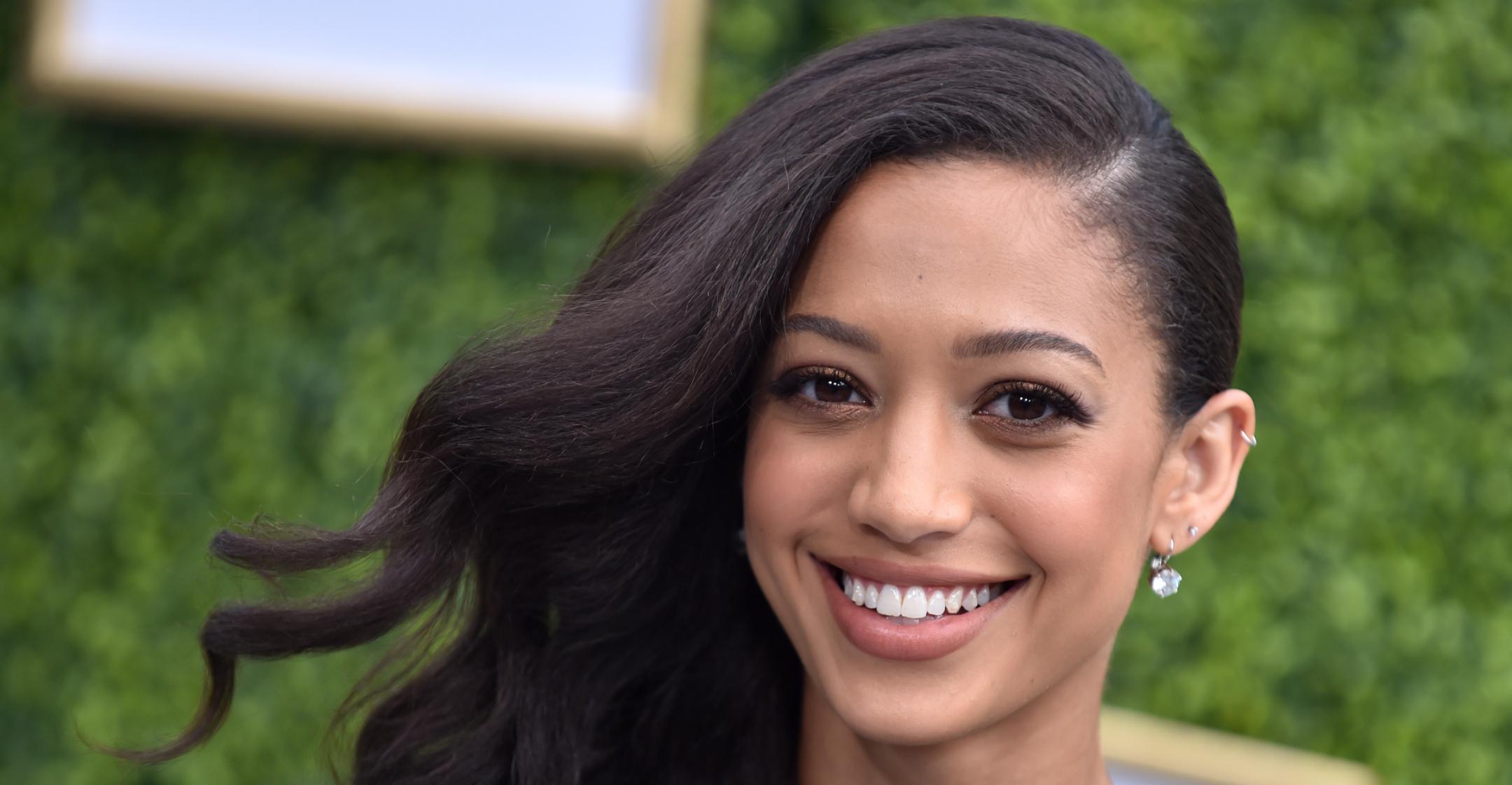 Sharing Her Story: Why 'All American' Star Samantha Logan Is 'Transparent' About Her Lifelong Battle With Depression
Samantha Logan may not be in high school anymore, but she can still relate to her All American character, Olivia Baker.

"Like Olivia, I tend to give too much of myself," she acknowledged. "Personally, I'm learning to harness my energy a little bit more and be very selective in where I give that energy."
Article continues below advertisement
A self-care pact is important for anyone, especially the actress, who has struggled with depression "for the majority" of her life.

"When I was younger, I didn't have knowledge about how to cope," she recalled to Elite Daily. "Now I have more tools. When I'm in those really, really low places, I like to take a break from social media because it's definitely not good for my mental health."
Article continues below advertisement
That being said, Logan also uses platforms like Instagram to share her struggles and experiences with others. After taking a hiatus from the app, she returned to celebrate the season 3 premiere of All American by pointing out that her face was on a billboard.

"Been a minute. Depression is a b***h," she captioned the post, referencing her absence.
"I want to be transparent about that on social media, so I wanted to throw that little bit in there like, 'This is what I've been dealing with, but this is also a really big highlight for me, going out and seeing this billboard,'" she explained. "For me, it was kind of an all-in-one photo."
Article continues below advertisement
"At the end of the day, your mental health is the most important thing," Logan declared.

That sentiment is something she's uttered countless times, especially when discussing her gig on 13 Reasons Why, Netflix's teen drama that centers on a teenage girl's suicide.
Article continues below advertisement
Though the show was a hit and went on for four seasons, some thought it was too controversial for a younger audience.

"As far as the controversy, I think everyone on that show is coming from a place of love, and everyone set out to do the same thing, which is just to be a voice for people who may be grappling with difficult issues in their lives," the star noted to Parade.
"It struck a chord with me. I have dealt with depression my whole life and I always will; I've learned to live with it," she stated. "Depression isn't who I am. I treat it as a third party."