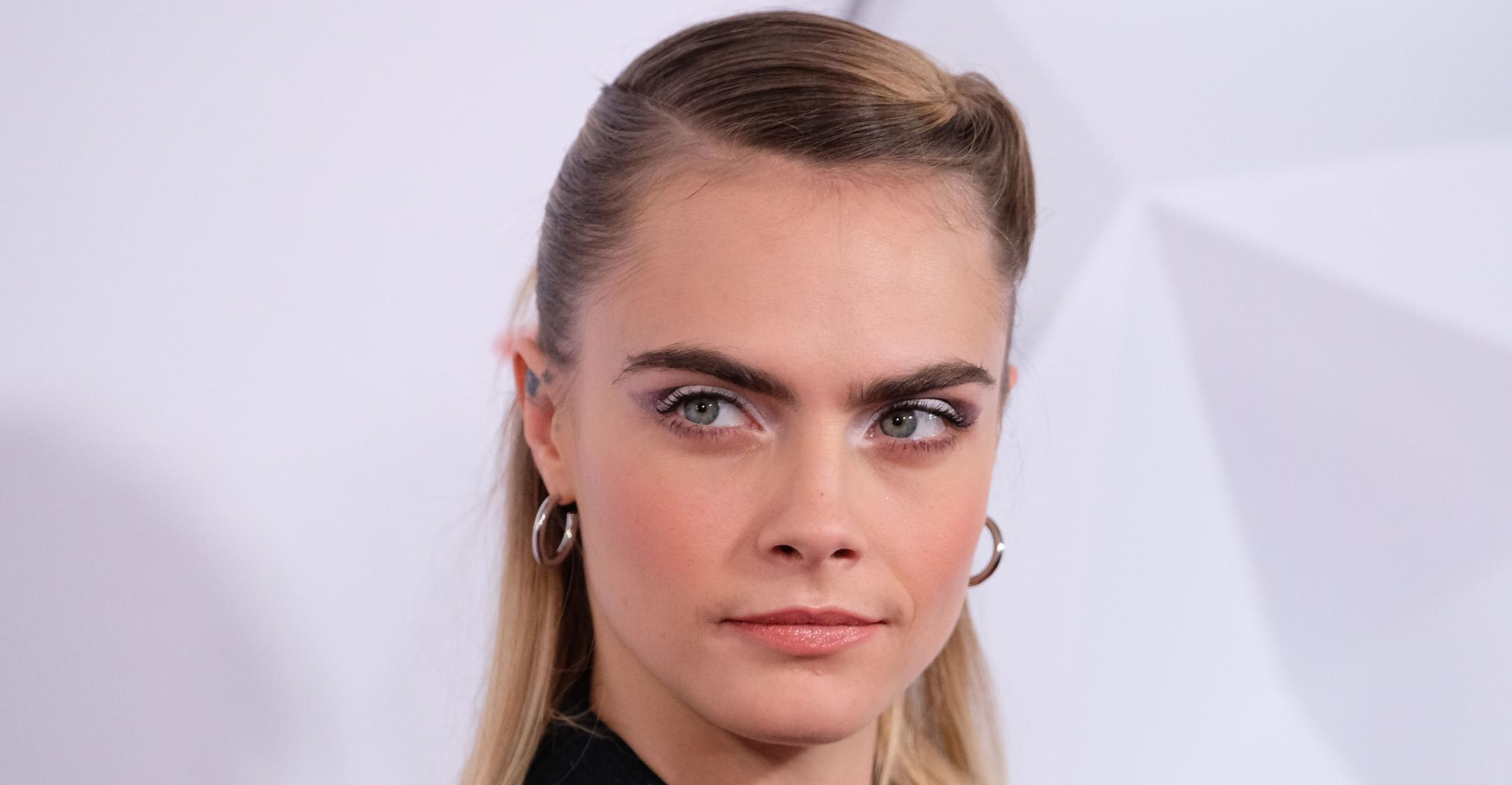 Cara Delevingne Admits She Was So 'Homophobic' Growing Up That Accepting Her True Sexuality Led To 'Suicidal Moments'
Model-turned-actress Cara Delevingne is now able to proudly discuss her sexuality, but the star revealed she was actually "homophobic" as a child.
"I grew up in an old-fashioned household. I didn't know anyone who was gay," she explained. "I didn't know that was a thing and actually, I think growing up … I wasn't knowledgeable of the fact I was homophobic."
Article continues below advertisement
The star, who identifies as pansexual, said, "the idea of being same sex [partners]... I was disgusted by that, in myself. I was like, 'Oh my God, I would never, that's disgusting, ugh.'"

Delevingne noted that accepting her true sexuality was an internal struggle. So much so, the pain began taking a toll on her mental health.
Article continues below advertisement
"I do correlate the massive depression and the suicidal moments of my life [to her sexuality] because I was so ashamed of ever being that," she admitted. "But, actually, that was the part of me that I love so much and accept."

The Hollywood star noted that not embracing her true self also ended up effecting her career in modeling. "I was so unhappy and I wasn't following my truth, especially in terms of being a model," she shared. "You're put in a box or told to be a certain way. And I hated it because it wasn't a shape that I fit into."
"I'm an androgynous person," she pointed out. "I love being a woman and dressing up and doing all that, but I also love being a rough and tumble 'man.'"

The Paper Towns actress first told fans that she was sexually fluid in 2018. "I never thought I needed to come out," she noted. "It was just kind of like, 'This is who I am. Just so you know.'"
Nowadays, Delevingne feels "so much more comfortable in the fluidity of what it is to be just a human," she said, telling fans, "...Trust in your own instincts."
Despite that, "There is still a part of me where I'm like, 'Oh, I wish I could just be straight,'" she confessed. "There is still that side to it. It is really complicated." The star talked to Gwyneth Paltrow on her "Goop podcast."