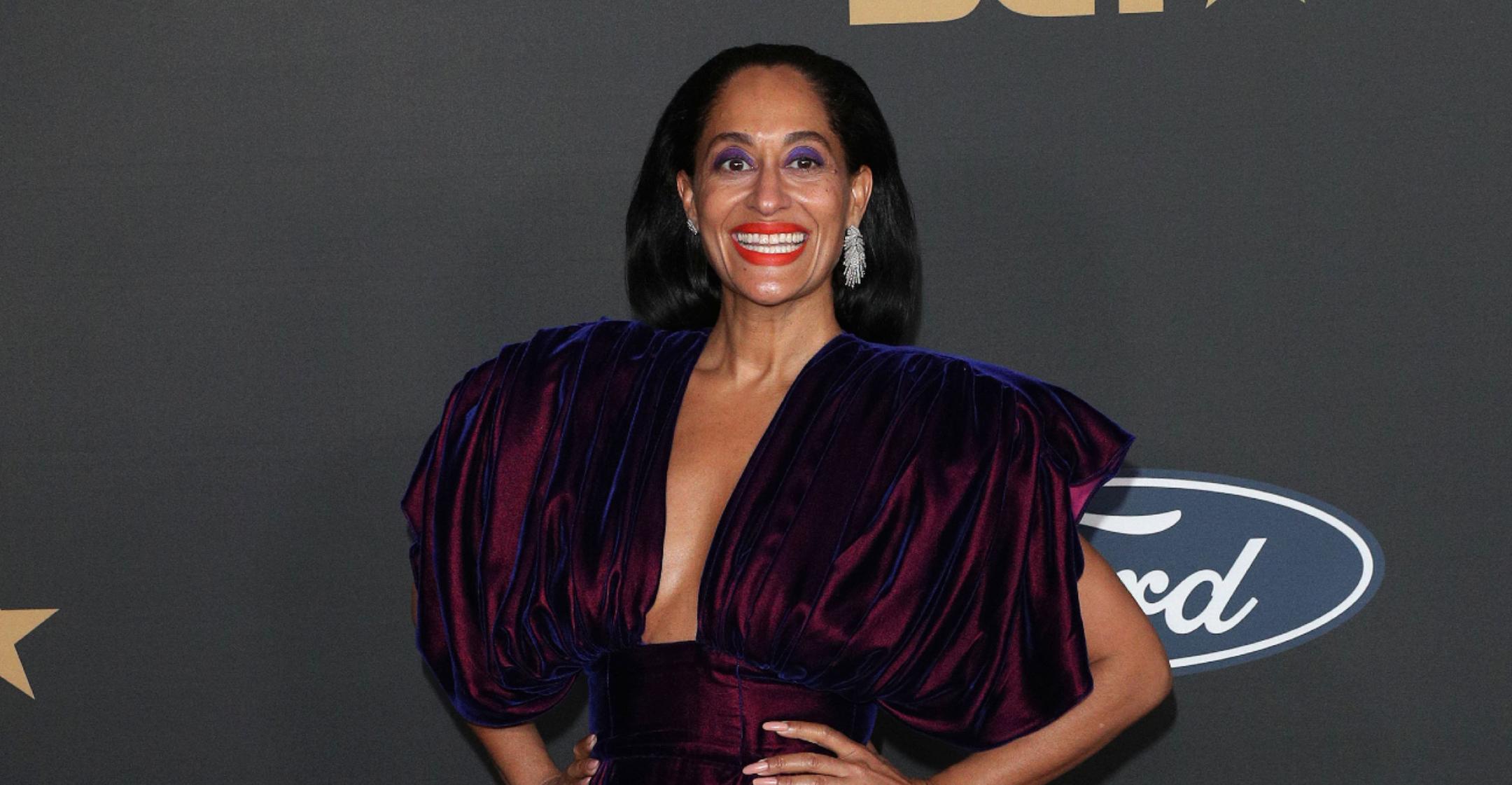 Tracee Ellis Ross Encourages Everyone To Be 'Grateful' For Their Bodies, Even If They Gained 'Extra Weight' Last Year
When COVID-19 forced stores, offices and gyms to close their doors, some took it upon themselves to get in the best shape of their lives, mentally and physically — but Tracee Ellis Ross was not one of those people.
Article continues below advertisement
"I didn't transform my body and exercise like a crazy woman ... and as a result, my body feels different," Ross admitted in an Instagram post, where she shared that she used to judge her own body. "I sat more than I'm used to; I didn't do the same amount of cardio that I like."

Instead, she found "comfort" and "solace" by eating and drinking whatever she wanted to, explaining it was a "treat" for herself.
Ross insisted that those little moments brought her "joy," which is essential to everyone's "well-being."
However, she noticed the lifestyle change caused her body to soften up a bit — but she then realized her "extra weight" shouldn't be something she's ashamed of.
Article continues below advertisement
"The softness that I'm experiencing in my body ... all of use have our own version of that ... it's actually something to say thank you for," she explained. "My body has been incredibly wise. Thank you for keeping me safe during COVID."
Article continues below advertisement
"With all the sharpness and harshness and violence and fear that has been around, perhaps the softness of my body is a blessing," she pointed out. "It has been able to nurture me in a way that my mind could not."

The actress added that a multitude of her friends — both male and female — have been "experiencing this kind of judgment about our physical bodies."
Article continues below advertisement
"I really encourage and invite all of us to receive the wisdom of our bodies right now and allow the softness, the weight, the whatever ... and be grateful," she suggested. "I made it through this year! In some ways I've gotten deeper. In some ways I've gotten bigger. In some ways I am forever changed."
"I don't think my physical body is the most important thing to come out of this very difficult time," she declared. "This is a time to offer compassion everywhere, to our bodies, to each other."