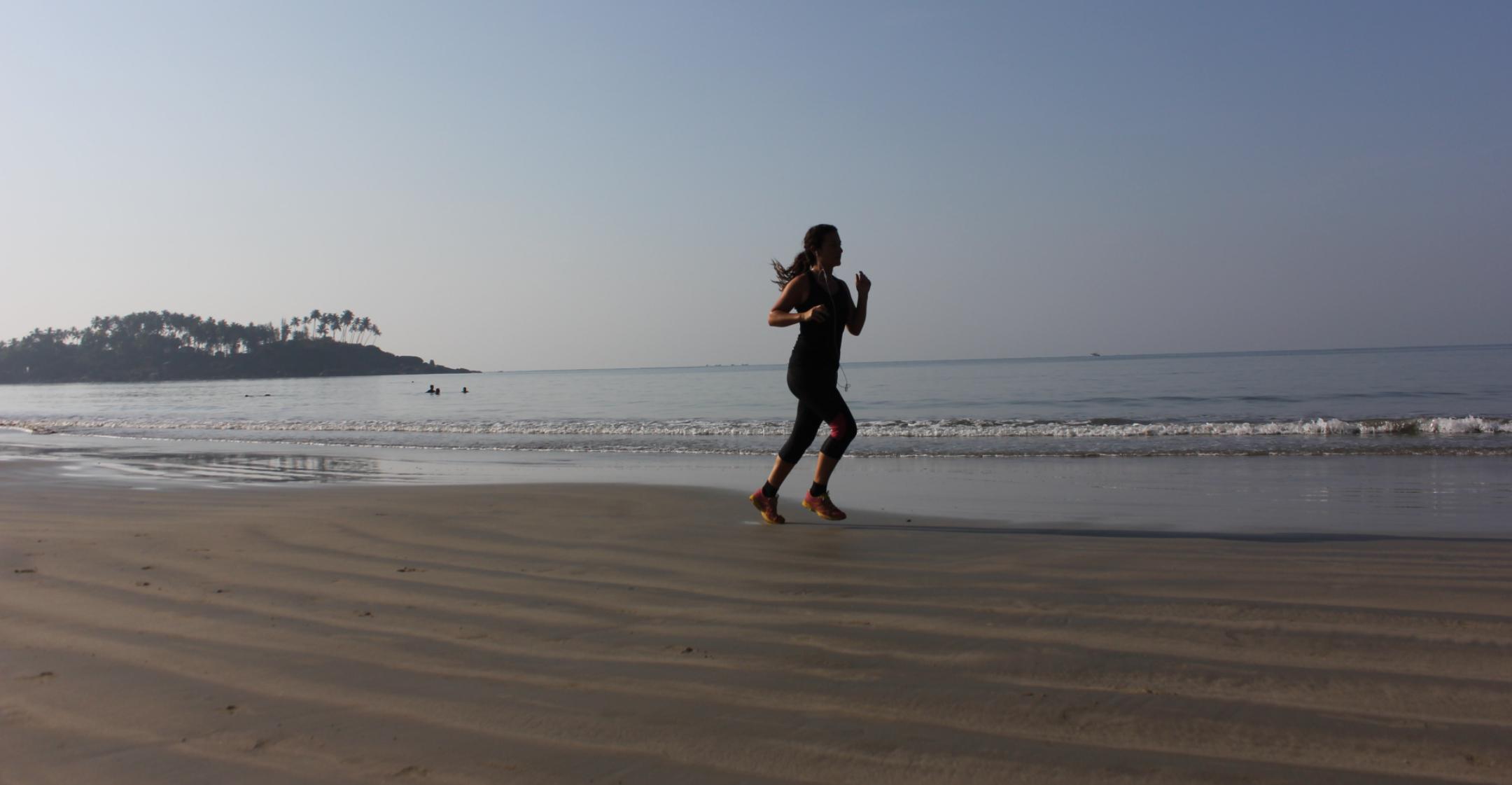 A Fitness Instructor Reveals Making These 5 Effortless Changes Helped Her Fall In Love With Running
Article continues below advertisement
"Running became a part of my life where I showed up to myself, my emotions, my moods, my stresses, my celebrations, my world," she explained in an article she wrote for Shape. Lucky for us, she's now sharing the five simple tips that helped her start "running for enjoyment."
Scroll down to learn her secrets!
Don't Worry About Numbers
"If there is a metric that stresses you out — whether it's pace, distance, heart rate, or any of the others all the smartwatches track — forget about it," she suggested. "Ignore the metrics that bring any kind of anxiety or make you feel inadequate for whatever reason."

"Even if that means you customize the face of your watch so that you can't see whichever metrics stress you out or you leave the watch at home," she explained. "It's not worth it, especially in the beginning. Let all of that go."
Article continues below advertisement
Take It Slow
Harrison recommended that beginners try "something that is mentally and physically doable."

"For instance, try running for a minute and then walking. Finding something that is doable is crucial for you to feel confident in your ability," she noted. "Then maybe you move to running an extra 10 seconds or 30 seconds or a minute. How you progress will depend on how your body feels."
Article continues below advertisement
Set The Scene
The fitness guru revealed she prefers to run around hills, bridges and the beach, naming all of them as "visually stimulating" locations. "These places have become sacred to me," she shared. "Just even thinking about them puts me into a different mental and emotional space."
"There's beauty all around, nature, life, and fewer people and cars. I crave these places just as much as I crave the runner's high," she said. "Running around my neighborhood doesn't quite do the same for me, but the thought of getting to go to one of my favorite places hypes me up."
Article continues below advertisement
Pick The Perfect Playlist
Harrison pointed out that while energizing tunes can help you move along, it can be just as efficient to listen to an audiobook or podcast as well.

"Silence is also an incredible soundtrack," she stated. "The point here is to be intentional and to let the sounds you hear be ear candy, not just noise. The most enjoyable experience is one that is full body; think about all your senses."
Get Rid Of Distractions
"Check the weather, dress appropriately, break in your shoes before you run in them, put your phone on Do Not Disturb, and/or take care of whatever other little things that may become distracting or bigger annoyances while you are out," she insisted.

Harrison also recommended properly fueling yourself before pounding the pavement. "Give yourself the best chance to truly enjoy your experience," she expressed. "And let it be an actual experience."