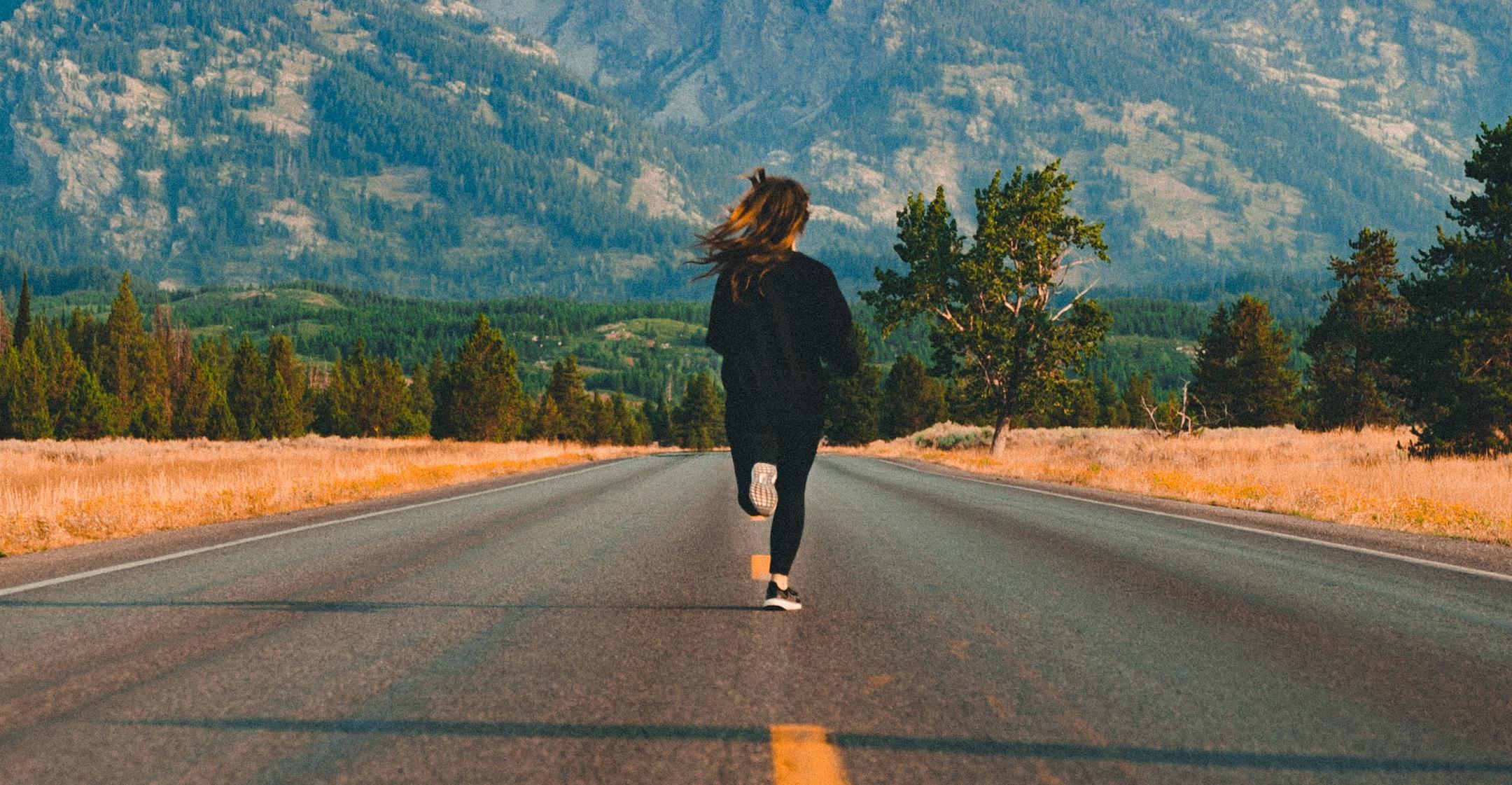 5 Simple Tips To Help You Become A Runner — Even When You Haven't Run A Day In Your Life
If you're like me, beginning a new exercise routine can seem daunting. Then there's the added dimension of what I like to call "the pandemic blues" — that feeling of lethargy which comes with being house-bound.
There's no better way to break out of those blues, though, than to get outside, move and breathe in fresh air. As Ralph Waldo Emerson puts it, "In the presence of nature, a wild delight runs through the man, in spite of real sorrows."
Running is easy and requires hardly any equipment, so it is an excellent blues-buster. All you need is a jumpstart, really, and these 10 tips will, literally, help you hit the ground running.
Article continues below advertisement
Define Your Why
According to fitness coach Diana Inglis, people can get so caught up in the methods for working out they forget to focus on the "why." Yet, the "why" is what "drives the passion, the soul, and the purpose in getting on your feet..."
Take a few moments to jot down several reasons why you want to run. Is it to become healthier? Is it to give yourself a break from routine? Is it to enjoy nature?
Then, circle the most important reason. Jot it down on a sticky note and place it somewhere where you will see it everyday.
Article continues below advertisement
Pick the Right Outfit and Shoes
Regardless of our fitness levels, we all have body parts that jiggle when we run. Your boobs, thighs and underarms will thank you for a little extra support, and going into your first run prepared will make all the difference in motivating you to run again.
Look for a quality sports bra and consider wearing biking shorts or at least high-quality leggings to reduce thigh chafe. If you're concerned about underarm chafing, a T-shirt or long-sleeved shirt may work better than a sleeveless one.
Finally, pick shoes that are comfortable and can handle the wear and tear caused by running.
Incorporate Walking
Have you ever been so excited to do something you work too hard at it all at once and then become burnt out?
For example, if you've never run before and you begin running as soon as you walk out your front door, chances are, you'll feel tired pretty soon after you begin.
This is why many experienced runners and running coaches recommend using a run/walk strategy in which you run at intervals, taking breaks in between to walk. You can find many excellent run/walk methods, such as this one, by doing a simple Google search.
Article continues below advertisement
Ensure You Are Properly Fueled
A car can't run on an empty tank and neither can you.
According to a Healthline article on what to eat before running, the outlet reported: "Properly fueling your run helps minimize fatigue and speed up recovery."
The article recommends eating a pre-run meal high in carbs and moderate on protein three to four hours before running. It further recommends eating a carb-heavy pre-run snack 30 minutes before heading out. The article also has suggestions for what to eat during your run if it is longer than an hour.
Create a Schedule for Your Runs
If you don't have a plan for when to run, chances are you won't be consistent.
How many days a week do you want to run? How long do you want your runs to be? What is a good time of the day for you to run? Once you have answered these questions, pen your running goals into your calendar.
Other tips for creating a successful schedule include planning at least one rest day each week, making space for strength training and varying the length and type of runs.
One of the best pieces of advice is to always set yourself up for success. If you are creating goals, make sure they are attainable and practical. If you are aspiring to become a runner, start small and congratulate yourself for each run you accomplish.