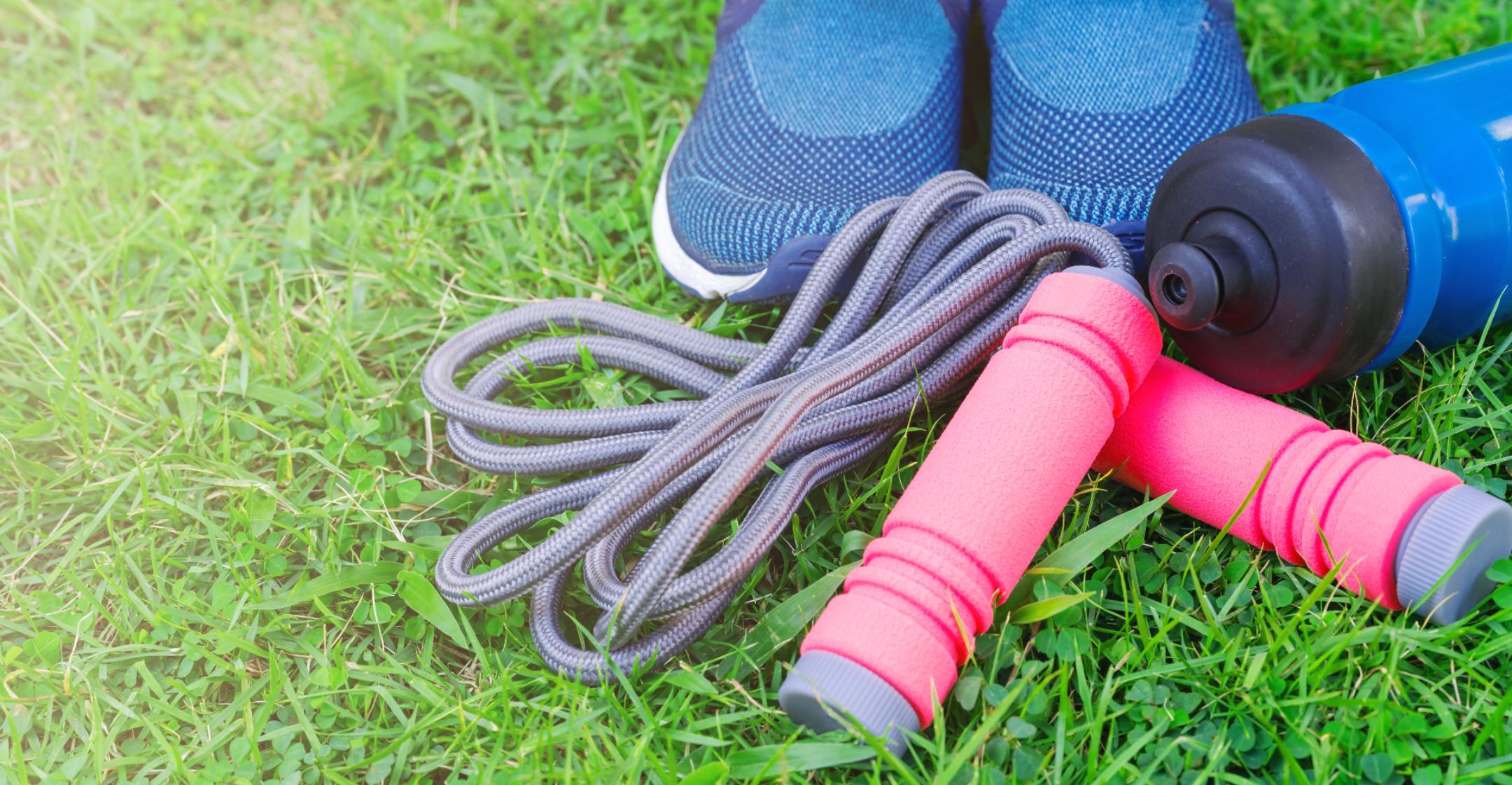 Hop To It! 5 Reasons You Should Start Incorporating A Jump Rope Into Your Workout Routine
As a kid, using a jump rope was usually something fun you did with friends or at recess — but the leisurely activity can actually help you stay in great shape!

Though you may not realize it, jumping rope actually burns more calories — typically between 667 to 990 calories per hour, according to Women's Health — than most exercises you would do in the gym. "It burns more calories than any steady state cardio — from rowing or jogging to cycling and swimming," shared fitness guru Jillian Michaels.

Keep scrolling to find out how else jumping rope can benefit your overall health.
Article continues below advertisement
Improves Balance, Coordination & Rhythm
"Jump rope improves coordination by requiring several body parts to communicate in order to complete one movement," personal trainer Morgan Rees explained. "The feet must jump in time with the wrists rotating in order to create a continuous jumping motion."

"Timing is a huge component of jumping rope," echoed trainer Callie Gullickson. "It will improve your speed and rhythm in no time, especially when you start getting fancy with it — high knees, double-unders, criss-cross, and double side swipe are a few of the tricks you can do to ramp up your jump rope game."
Strengthens Bone Density
"Jumping rope builds bone density through impact training," Michaels noted. "When we train with impact we are stressing the bone more aggressively than most forms of training. The body responds to this stress by remodeling the bone to become stronger and more dense."
Exercise physiologist Heather Milton pointed out that jumping rope is particularly beneficial for young girls. "We want to encourage activities like this during puberty to peak bone density, as it is much harder to increase bone density after the age of twenty," she explained.
Article continues below advertisement
Improves Heart Health
"Jumping rope can be high intensity," Milton acknowledged. "This means that the heart rate response to jumping rope can be much higher than other forms of cardio like walking, jogging, or cycling; although you can push hard on these types of cardio to get a high-intensity workout as well."
Article continues below advertisement
Can Prevent Injuries
"Jumping rope forces you to coordinate your upper and lower body movements so you are more agile and your body awareness is improved tremendously," said Michaels. "This makes you less injury prone."

Gullickson noted the exercise is also great for people who are recovering from injuries.
Sculpts & Strengthens Muscles
In one 12-week study, participants who used a weighted rope had stronger shoulder joints. The exercise helps the lower body too, as each time you jump up and then hit the ground again, your calves are being worked.