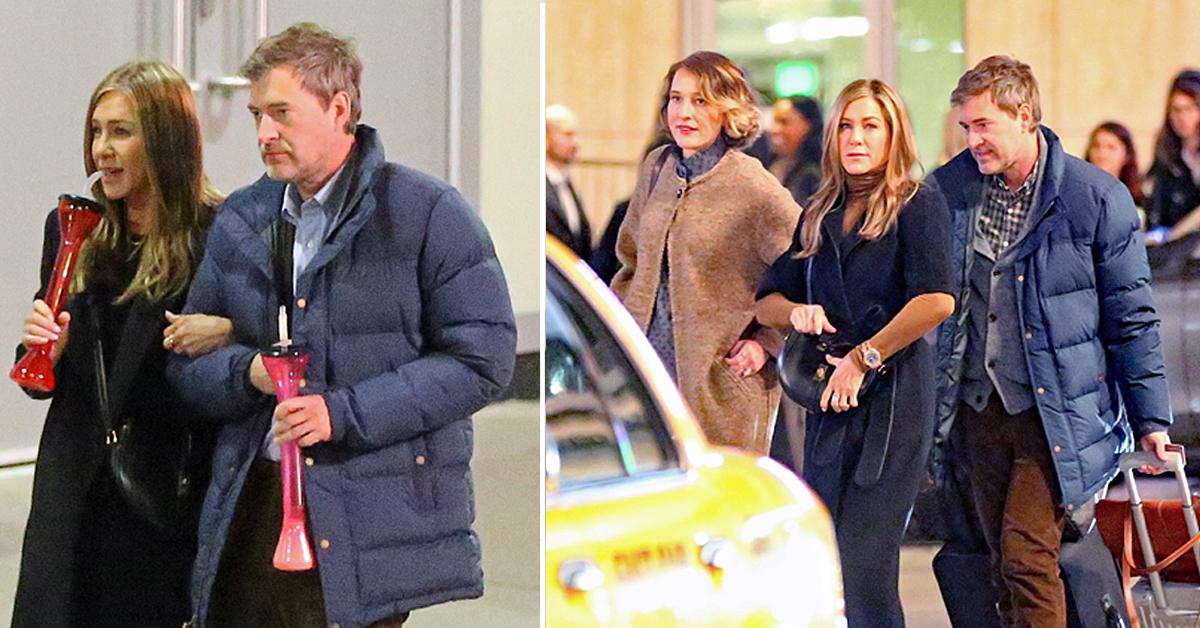 Roll Camera: Jennifer Aniston Steps Out In The Rain To Film Scenes For Season 2 Of 'The Morning Show' — See Photos!
Back in action! On March 11, Jennifer Aniston was seen filming scenes in the rain for the second season of The Morning Show in Los Angeles, Calif. The actress was accompanied by a few costars, including Mark Duplass.

This season will introduce a handful of new faces, including Greta Lee, Ruairi O'Connor and Hasan Minhaj. In December, it was announced that Emmy-nominated actress Julianna Margulies would also be joining the show as Laura Peterson, an employee at UBA Network, where Aniston's character, Alex Levy, is a longtime anchor.

Despite the anticipation, Apple TV+ has yet to announce when season 2 of the drama will premiere. In the meantime, scroll down to get your fill by checking out the cast filming!
Article continues below advertisement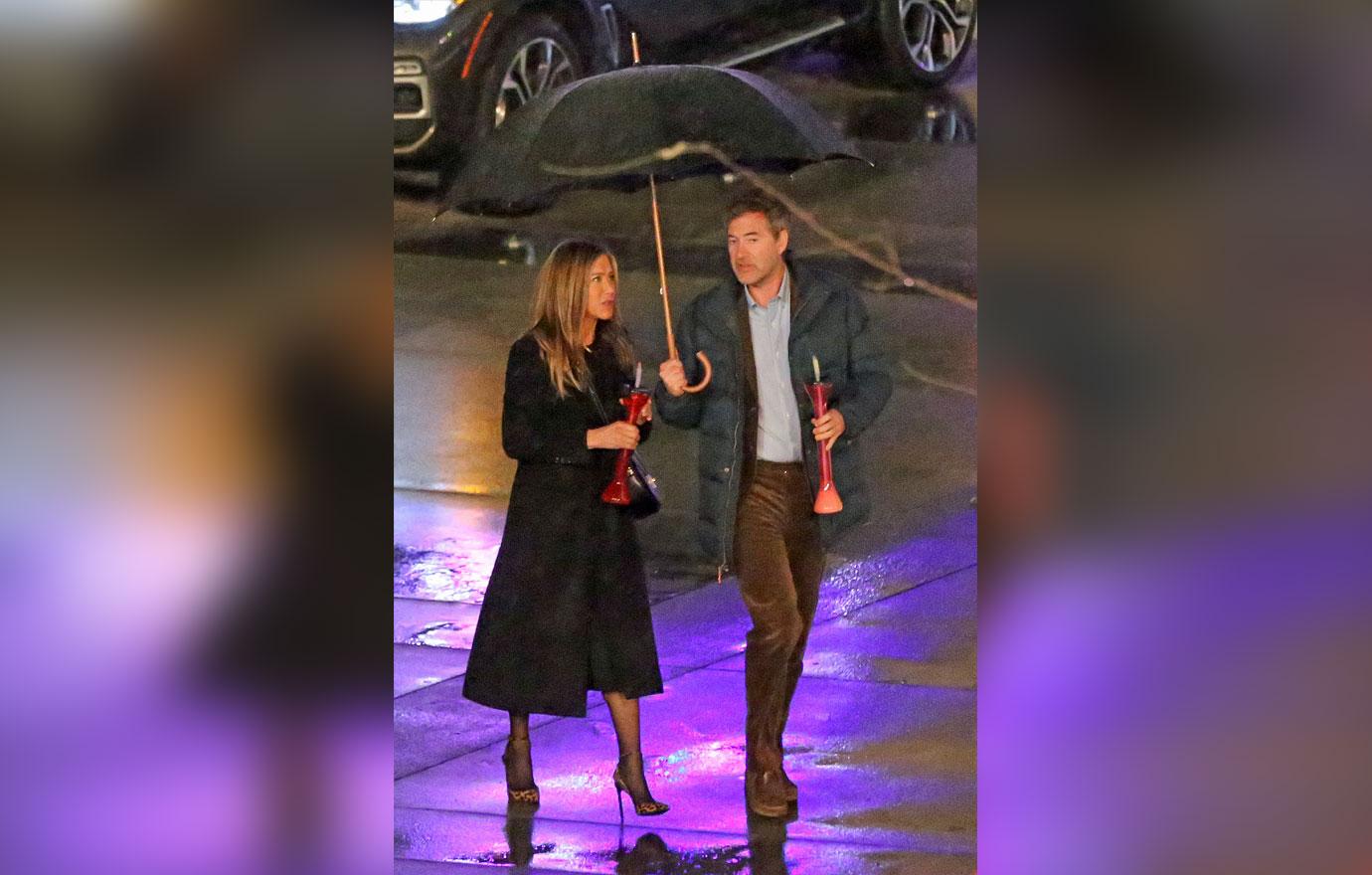 Duplass, who plays producer Chip Black, positioned an umbrella so that it covered both himself and Aniston. Judging by the tall drinks they have in hand, it looks like their characters, who play colleagues and close confidantes in the series, had a fun night out!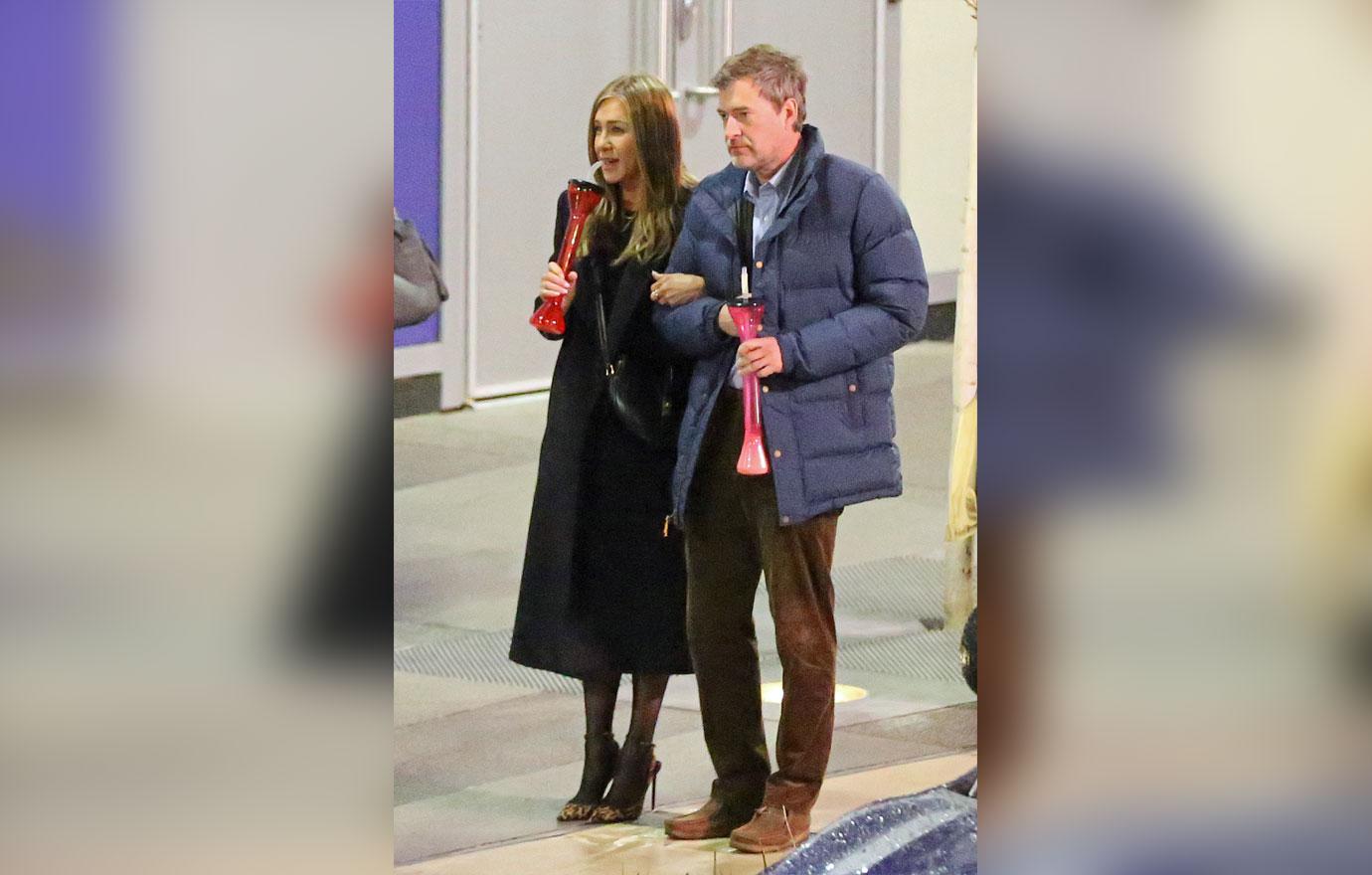 The duo sipped on their drinks after venturing out of the rain. "We're friends and we love each other," Duplass shared of working with the Friends alum. "She is legitimately is one of the most open and sweet persons on the planet." He also revealed that their chemistry on set was "immediate."
Article continues below advertisement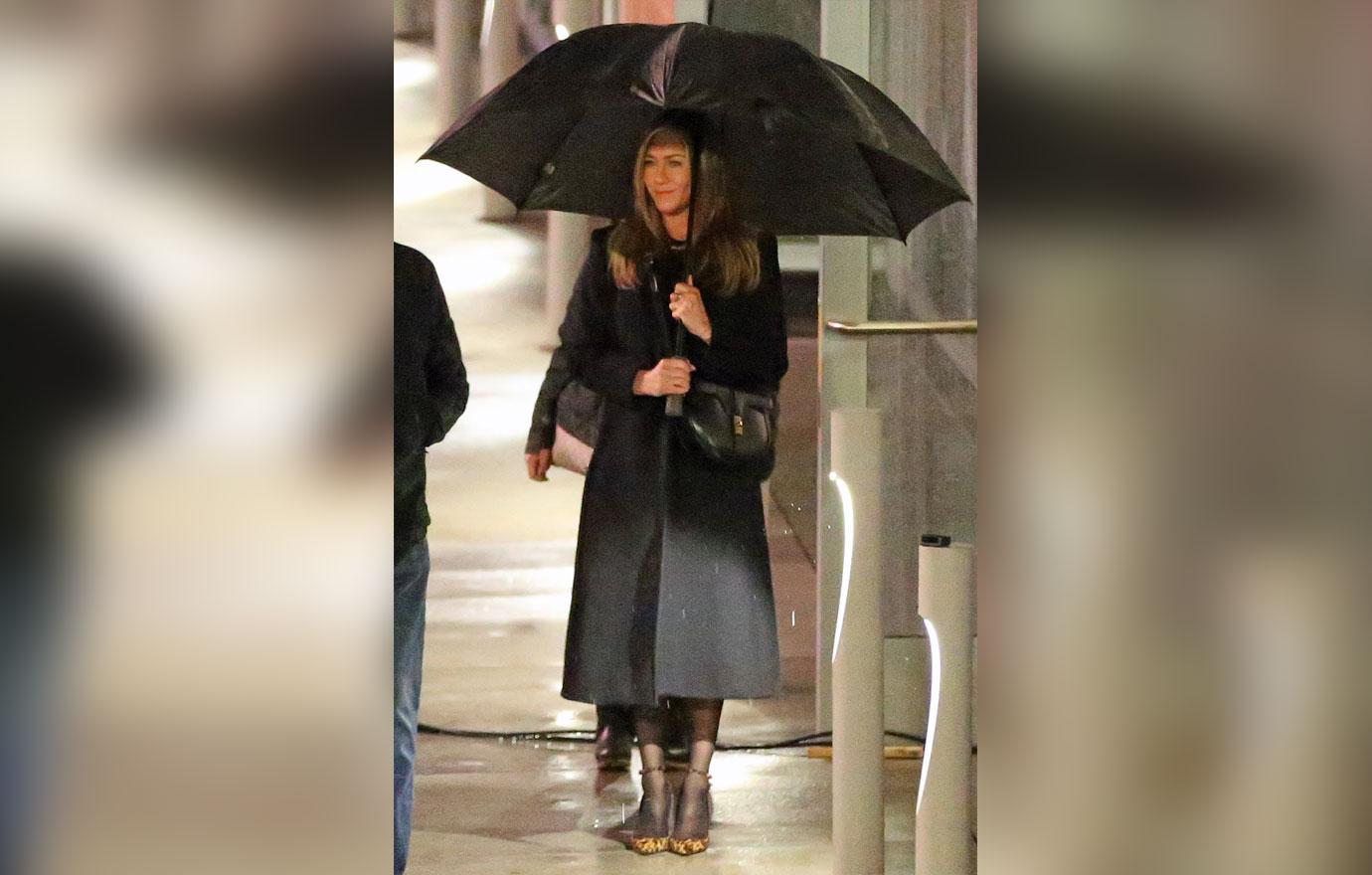 Staying dry! The Hollywood star was also spotted out in the rain walking solo, wearing a long black coat, black sheer stockings and pointed-toe leopard-print heels with ankle straps. Aniston hinted that she first began filming for the new season on January 26, when she posted an Instagram captioned, "Aaand, we're back...," tagging the show's page.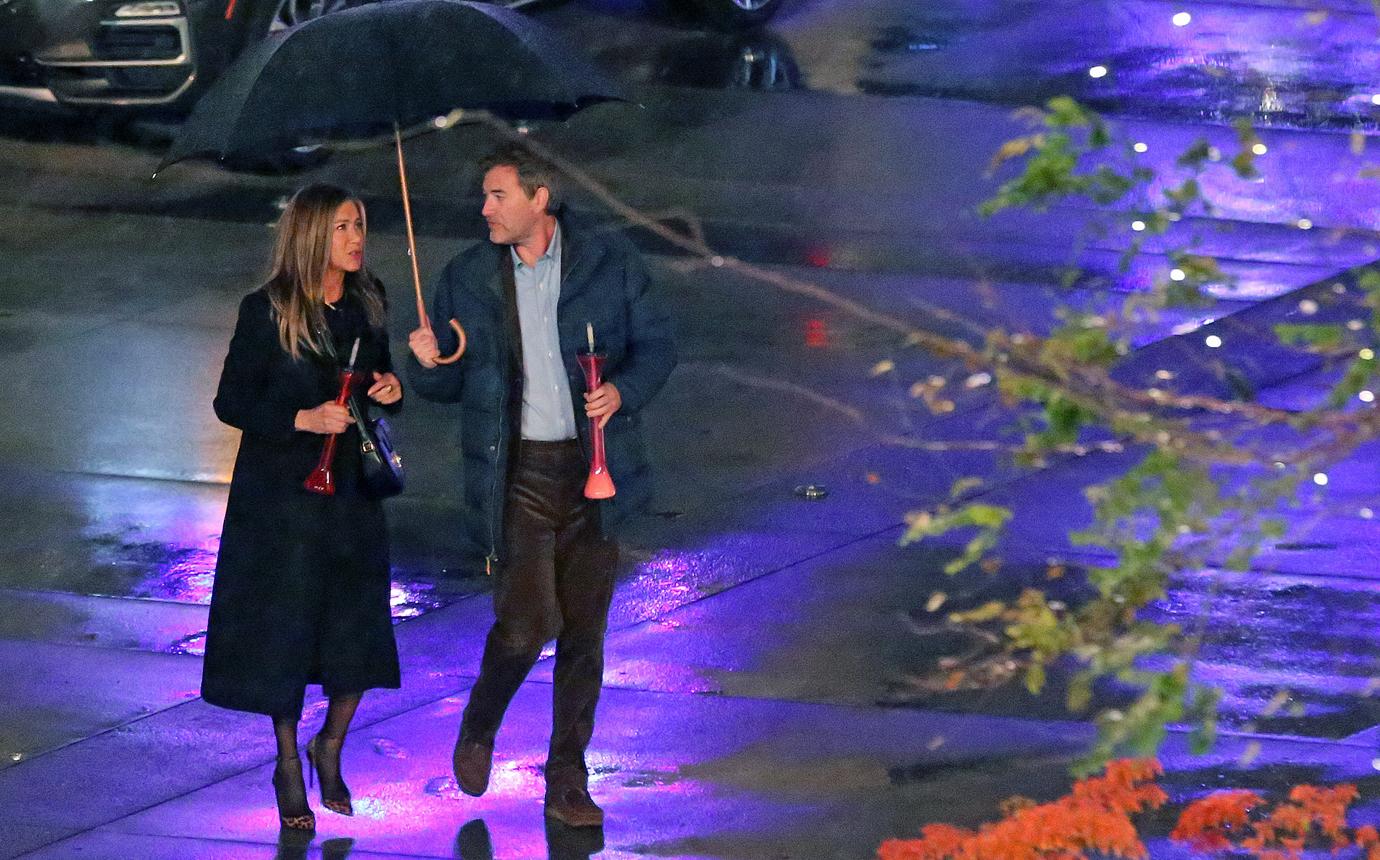 You can't rain on their parade! Another shot featured Aniston and Duplass in mid-conversation. Both of the actors received Emmy nominations for their roles at the 2020 awards show.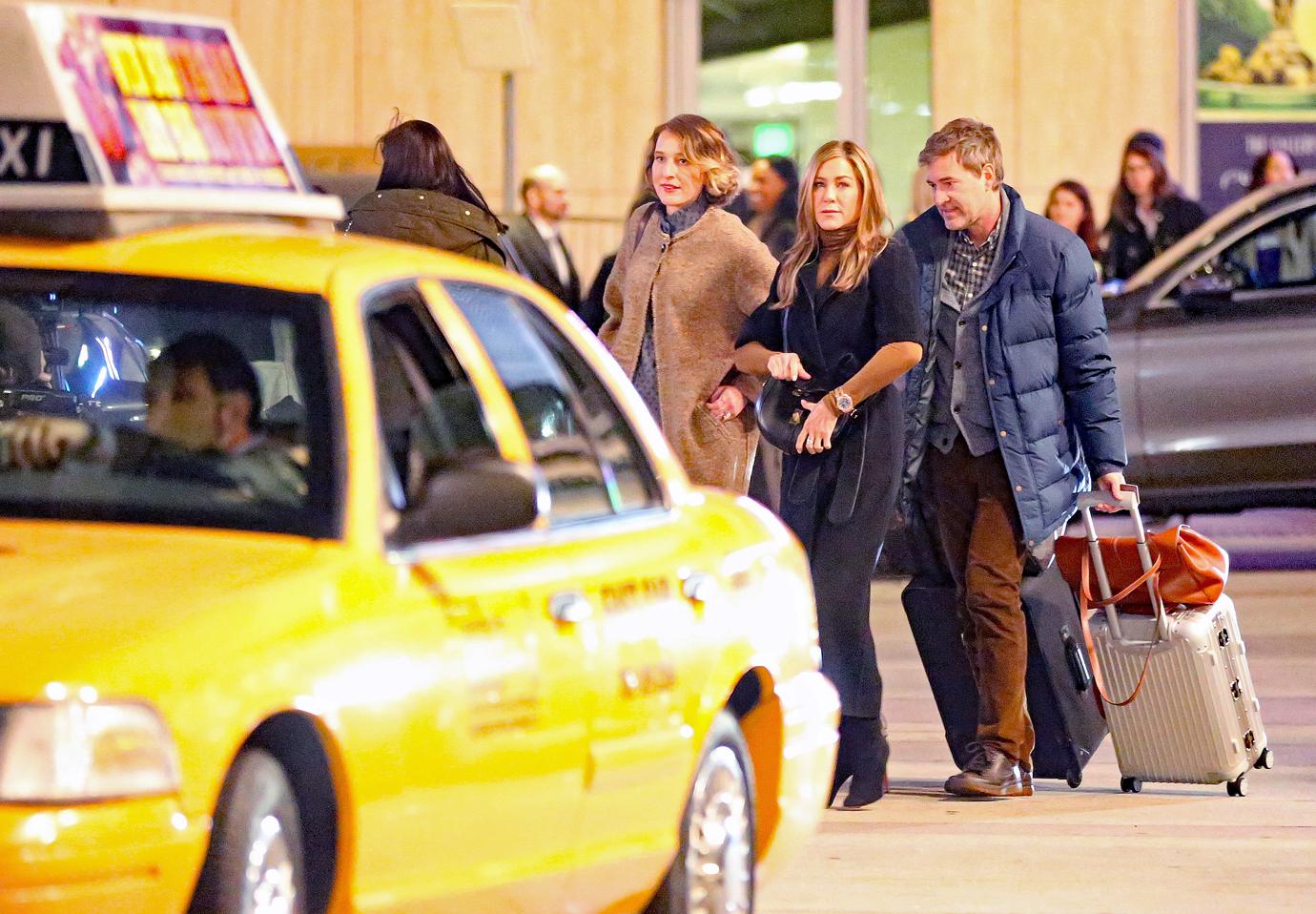 Dressed in a different outfit, Aniston lead the way as Duplass walked behind her with rolling luggage.

The cast also includes A-list stars like Reese Witherspoon, Steve Carrell and Billy Crudup. You can stream the 10-episode first season of the drama now on Apple TV+.