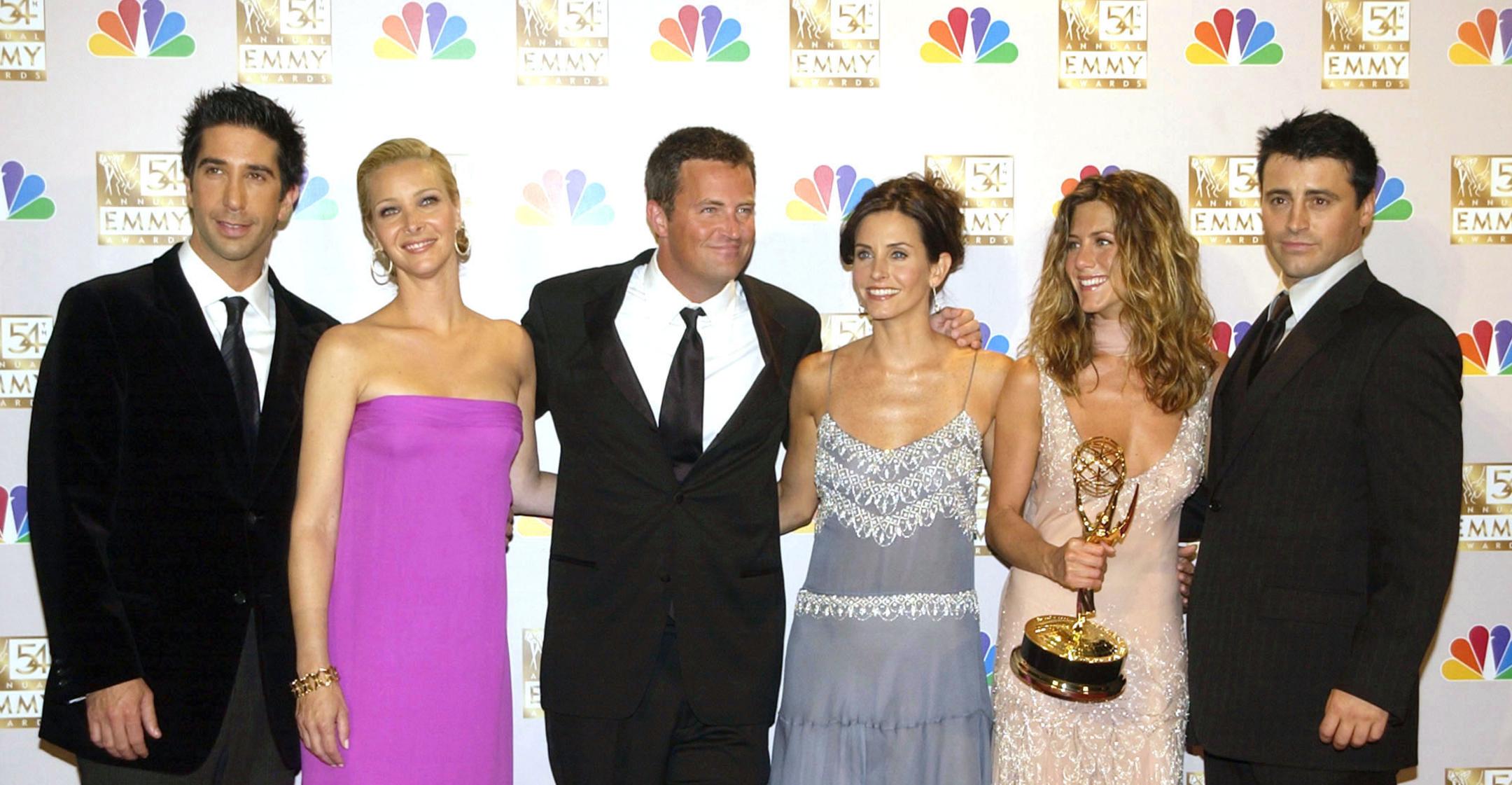 At Long Last! David Schwimmer Reveals The 'Friends' Reunion Is Set To Tape 'In A Little Over A Month'
Could we be any more excited? After countless delays due to COVID-19, David Schwimmer revealed that "in a little over a month," he's "heading out to L.A." to tape the highly anticipated Friends reunion. "It's happening," he declared.

The special, which will air on HBO Max, will take place on the NBC series' original soundstage and will feature Schwimmer and every other member of the core cast: Courteney Cox, Jennifer Aniston, Lisa Kudrow, Matt LeBlanc and Matthew Perry.
Article continues below advertisement
"There's different facets to it, and we already shot packages of things," Kudrow explained last year. "I pre-shot something already."

"It's not like a scripted thing, we're not portraying our characters," she clarified. "It's us getting together, which just doesn't happen a lot and has never happened in front of other people since 2004 when we stopped."
Article continues below advertisement
The show was set to record last summer, but the pandemic delayed production. Now, "we figured out a way to film it safely and there's going to be a portion of it that we filmed outside because of, you know, for safety protocols," Schwimmer added.
While talking to Andy Cohen on his radio show, the actor played coy when discussing a possible host for the TV special. "I can tell you it's not Ellen [DeGeneres], and it's not Billy Crystal," he shared. "I can tell you who it's not, but that'll take a while, probably."
Last year, he opened up about how excited he was to see his costars again.

"I guess what I'm honestly most looking forward to is just being in the room with those other five actors," he admitted. "But being on the actual soundstage on the actual set for the first time in 10 years, the set that we shot on for 10 years, that to me is going to be a really meaningful experience."
And though fans have been disappointed by the constant delays, Aniston assured fans it will be worth the wait, stating, "It's going to be super."

Cox echoed her costar's words. "We're going to have the best time. It's going to be great," she gushed. "We really haven't all done that and actually sat there and talked about and reminisced about this incredible experience that we had … It's going to be fantastic."