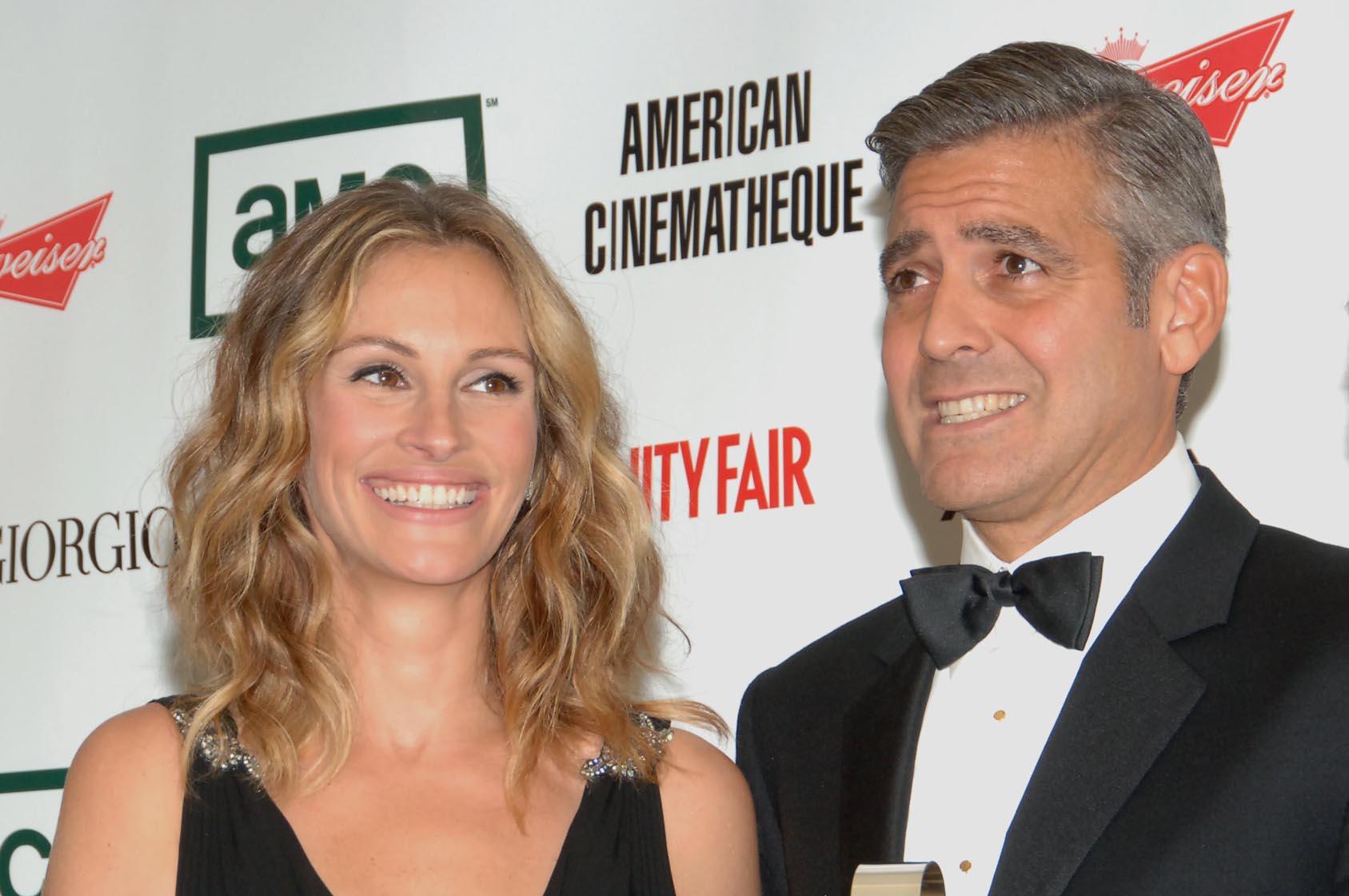 Fifth Time's The Charm! Longtime Friends Julia Roberts & George Clooney Set To Reunite For New Rom-Com Called 'Ticket To Paradise'
Round 5! Julia Roberts and George Clooney are set to set to reunite for a new movie called Ticket to Paradise — a romantic comedy directed by Ol Parker.
According to Deadline, "Clooney and Roberts will play a divorced couple that teams up and travels to Bali to stop their daughter from making the same mistake they think they made 25 years ago."
Article continues below advertisement
"This deal is important to those wondering when film studios are going to stop selling pricey star packages to streamers because of the uncertainty of the theatrical marketplace, and once again step up to considerable projects that can work in theaters," the website noted.
The two Hollywood stars became close on the set of Ocean's Eleven in 2001.
"I remember Julia. I didn't know her. I'd never met her and she was making $20 million dollars a film. And we just talked Brad [Pitt] into doing it and Matt [Damon] into doing it and we wanted Julia [Roberts] to do it. So, I put a $20 dollar bill on a script and I sent it to her. And I said, 'I hear you get $20 a picture now,'" Clooney, 59, quipped as to how he got Roberts to appear in the movie alongside him.
Article continues below advertisement
Roberts, 53, got caught in Clooney's famous prank war right away. "When I got to the hotel in Rome, [during the filming of Ocean's Twelve] I opened my suitcase and there was this giant, heavy bronze statue in my suitcase and I almost burst into tears, 'How could they do this to me?'" she told Entertainment Weekly Radio in 2017.
While filming the sequel later on, their bond became unbreakable. "At George's house, I remember walking down this path pregnant with Phinn and Hazel and turning the corner, and [her Ocean's costars] were sitting at the table having lunch. They were like, 'Oh, come sit down," Roberts told Allure in September 2015. "It was such a sweet shift in our relationships because originally, it was all pranks and teasing each other."
A few years later, the two starred in Money Monster together. "She was spectacular to work with and is a dear friend," the Midnight Sky star recalled.
Fortunately, Roberts and Clooney's longterm friendship is still going strong. The Pretty Woman alum said it's a "relief [they're] not Hollywood friends."
"I just said to him an hour ago, 'Thank God we really do like each other, or we'd be in hell," she said.