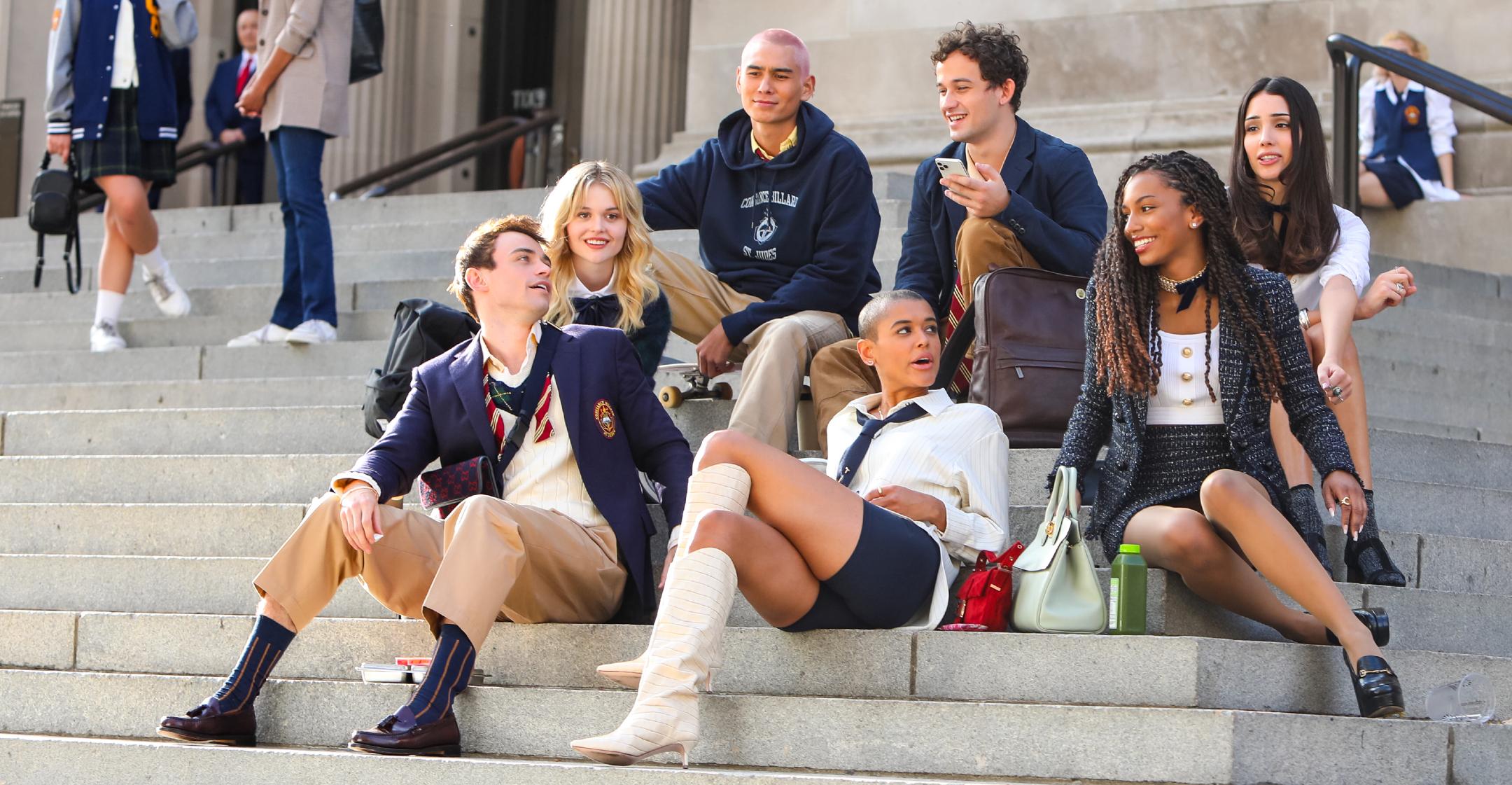 Xoxo! Cast Of 'Gossip Girl' Reboot Reveal The Drama Will Have 'Essence' Of The Original While Being 'Reflective Of The Times'
Good news, Upper East Siders: the cast of HBO Max's Gossip Girl reboot is finally spilling some details on the highly anticipated drama.

Like the original series — which ran from 2005 to 2012 on The CW — the show will focus on a rich group of NYC high school students, all of whom are glued to their phones as an anonymous blogger reveals the dirt on themselves and their peers. But plenty of updates have been made to keep things fresh, fun and modern.
Article continues below advertisement
To start, the cast is much more diverse — as are there characters. "There's a lot of representation, which I can't say we saw a lot of in the first one," actress Whitney Peak shared in a new interview. "It's dope being able to see people who look like you and who are interested in the same things, and who happen to be in entertainment, because it's so influential and obviously reflective of the times."

Emily Alyn Lind chimed in, explaining that the show aims to normalize "things that used to be different or taboo."
Article continues below advertisement
Lind added that "gender roles will be talked about and dissected. A lot of the women in our show are very powerful, but I think they were in the original as well. We'll be exploring what it means to be a woman in this generation, and in general, exploring ideas that we didn't before."

Like the original, high-end fashion will once again be front and center. "You go into your fittings and you just feel like you're six years old, playing dress-up every day," Lind gushed. "One time, I found out what I was wearing cost $25,000. I tripped over and was like, 'Dude, can you let me know next time?'"
Jordan Alexander said there's a "trademark style for everyone," but their attire isn't just about designer labels: "It's something that reflects who the characters are."

At the moment, none of the main stars from the original show — such as Blake Lively and Penn Badgley — are slated to appear, though Kristen Bell will reprise her role as the elusive narrator.
"These are new characters, new storylines," Lind insisted while chatting with DAZED. "It's a new generation."
Noted Alexander, "We're just keeping an open mind, staying true to the essence of Gossip Girl but with a completely different take on it."