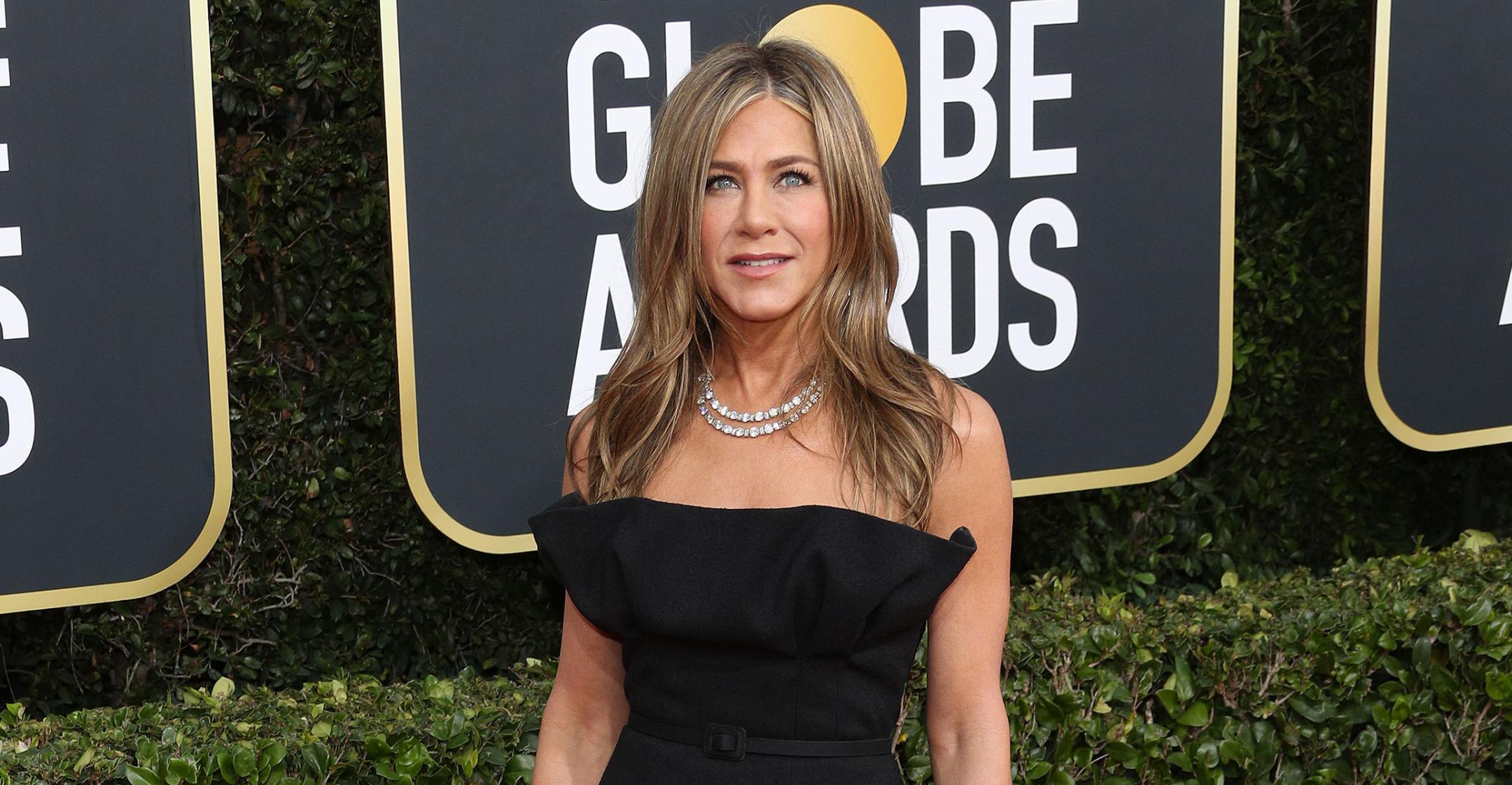 Women Supporting Women! Jennifer Aniston Reveals Her Current Read — And The Author Couldn't Help But Freak Out
Jennifer Aniston is giving fans a peek at her bookshelf! On February 23, the actress shared a photo of Hungry Hearts: Essays on Courage, Desire, and Belonging by Jennifer Rudolph Walsh, captioning the post, "This collection of essays features stories of grief, division, repair (and more) from 16 amazing strong, warm, resilient women."
Article continues below advertisement
Needless to say, Walsh was overjoyed to see the Cake star noticing the work. "Ummmm...DEAD!! Thank you, Jen!" she wrote on Instagram. "Your support means the world to me! Together, we rise!"

The 208-page book, which hit shelves on February 9, is available as a hardcover, ebook or audiobook.
"Over the course of four years, the traveling love rally called Together Live brought together diverse storytellers for epic evenings of laughter, music, and hard-won wisdom to huge audiences across the country," the book's description reads on the publisher's website. "Well-known womxn (and the occasional man) from all walks of life shared their most vulnerable truths in a radical act of love, paving the way for healing in the face of adversity."
Article continues below advertisement
"Now, off the stage and on the pages of Hungry Hearts, sixteen of these beloved speakers offer moving, inspiring, deeply personal essays as a reminder that we can heal from grief and that divisions can be repaired," the summary continues. "...Hungry Hearts shows how reconnecting with our own burning, undeniable intuition points us toward our unique purpose and the communities where we most belong."
Article continues below advertisement
Walsh was just as excited for the release even before it started receiving attention from celebs, declaring she's "loving every single thing about being a first time author with a heart on the cover of my first ever book."

"These essays heal me. These authors make me feel like I belong," she gushed on Instagram. "I hope you will find wholeness and connection inside these pages too. Maybe you even find the courage to share your story and encourage someone else to share theirs with you. Give it a try — connect insides to insides. I call it magic because it is."
The work also features writing from Luvvie Ajayi Jones, Amena Brown, Austin Channing Brown, Natalie Guerrero, Sue Monk Kidd, Connie Lim (MILCK), Nkosingiphile Mabaso, Jillian Mercado, Priya Parker, Geena Rocero, Michael Trotter and Tanya-Blount Trotter of The War and Treaty and Maysoon Zayid.

The book is now available at Barnes & Noble, Amazon and more retailers.