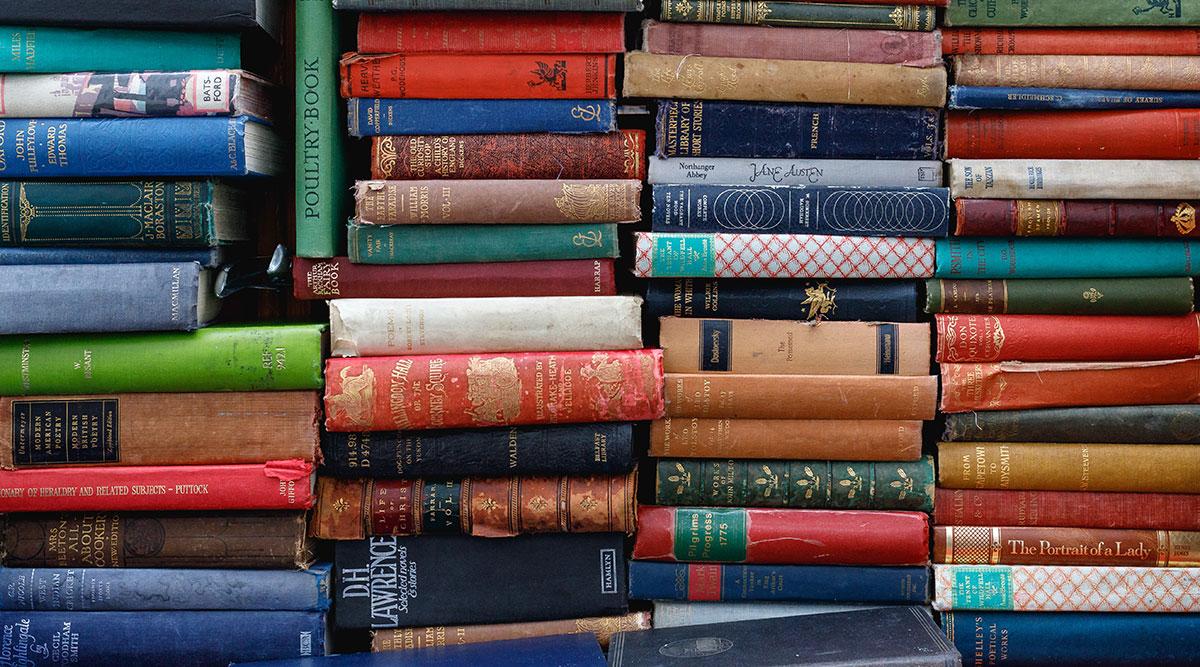 Break That Netflix Addiction! From Joan Didion To Holly Whitaker, These 6 Books Are The Perfect Escape
During the nearly year-long lockdown, many of us have relied on binge-watching TV shows to get us through. But whether you have finished Netflix or just want to switch gears to something analog, here are some books to read now.
Here's to a 2021 filled with less Emily in Paris and more Emily Giffin (or Bronte, or Dickinson).
Article continues below advertisement
Quit Like A Woman: The Radical Choice To Not Drink In A Culture Obsessed With Alcohol By Holly Whitaker
Chrissy Teigen has credited Holly Whitaker's Quit Like a Woman with helping her get sober, and many others have turned to the book for guidance on how to manage their own relationship with alcohol.
On the heels of Dry January, and as more and more people are exploring a "sober curious" lifestyle, Quit Like a Woman is a resource for anyone looking to reexamine their own drinking habits and a guide for how to successful cut out – or limit – alcohol consumption in a culture obsessed with drinking.
My Year Abroad: A Novel By Chang-Rae Lee
The narrator of this tome describes himself as "slightly below-average guy in all categories." But the adventures that ensue in My Year Abroad are far from normal and the reader will be taken on a journey filled with casinos, karaoke bars, mountain chalets and drug binges in a far-flung locales including Hawaii, Shenzhen, Macao and beyond.
Chang-Rae Lee, a Korean-American author who was previously a Professor of Creative Writing at Princeton, keeps readers captivated until the very end of this 476-page tale.
Article continues below advertisement
Let Me Tell You What I Mean By Joan Didion
Joan Didion fans have been eagerly waiting for this release of 12 never-before-collected essays from the queen of narrative storytelling. In Let Me Tell You What I Mean, Didion shares a new compilation of pieces dating back as far as 1968, including one from 2000 about domestic doyenne Martha Stewart.
Other selections that will delight Didion devotees and new readers alike: her observations from a Gamblers Anonymous meeting, a visit to San Simeon and a reunion of WWII vets in Las Vegas. In other words: classic Didion.
Leave The World Behind By Rumaan Alam
In Leave The World Behind, Rumaan Alan explores the intricacies of parenting, race and class amidst a mysterious catastrophe. Quick rundown: a family checks into their chic Long Island rental home only to be visited by a pair of strangers later that evening who claim to be the home owners. The renters are white; the alleged owners, Black.
This book is a true page turner, thanks to its suspenseful and thrilling plot lines and Alam's deft navigation of uncomfortable themes.
Article continues below advertisement
A Girl Is A Body Of Water By Jennifer Nansubuga Makumbi
A Best Book of the Year pick at TIME, The Washington Post, and O, the Oprah Magazine, Ugandan novelist Jennifer Nansbuga Makumbi follows a young village girl named Kirabo in her quest to better understand her family in A Girl is a Body of Water. Raised by a group of women – including her grandmother and many aunts – in her small African community, the book's protagonist must accept her mother's absence while reconciling feeling of abandonment and her desire to reconnect. It's a coming-of-age tale for the cerebral set.
Knit A Hat: A Beginner's Guide To Knitting By Alanna Okun
With all the intensity in the world right now, sometimes it's nice to just escape. Knit a Hat by Alanna Okun is a nice departure from "real life" that takes the reader through the banal yet fascinating process of knitting. Okun tells curious readers all they need to know about the needles you'll need, the yarn to use and techniques to get started.
An expert knitter and patient instructor, Okun's love for the craft shines through – while encouraging others to explore this new skill with confidence.