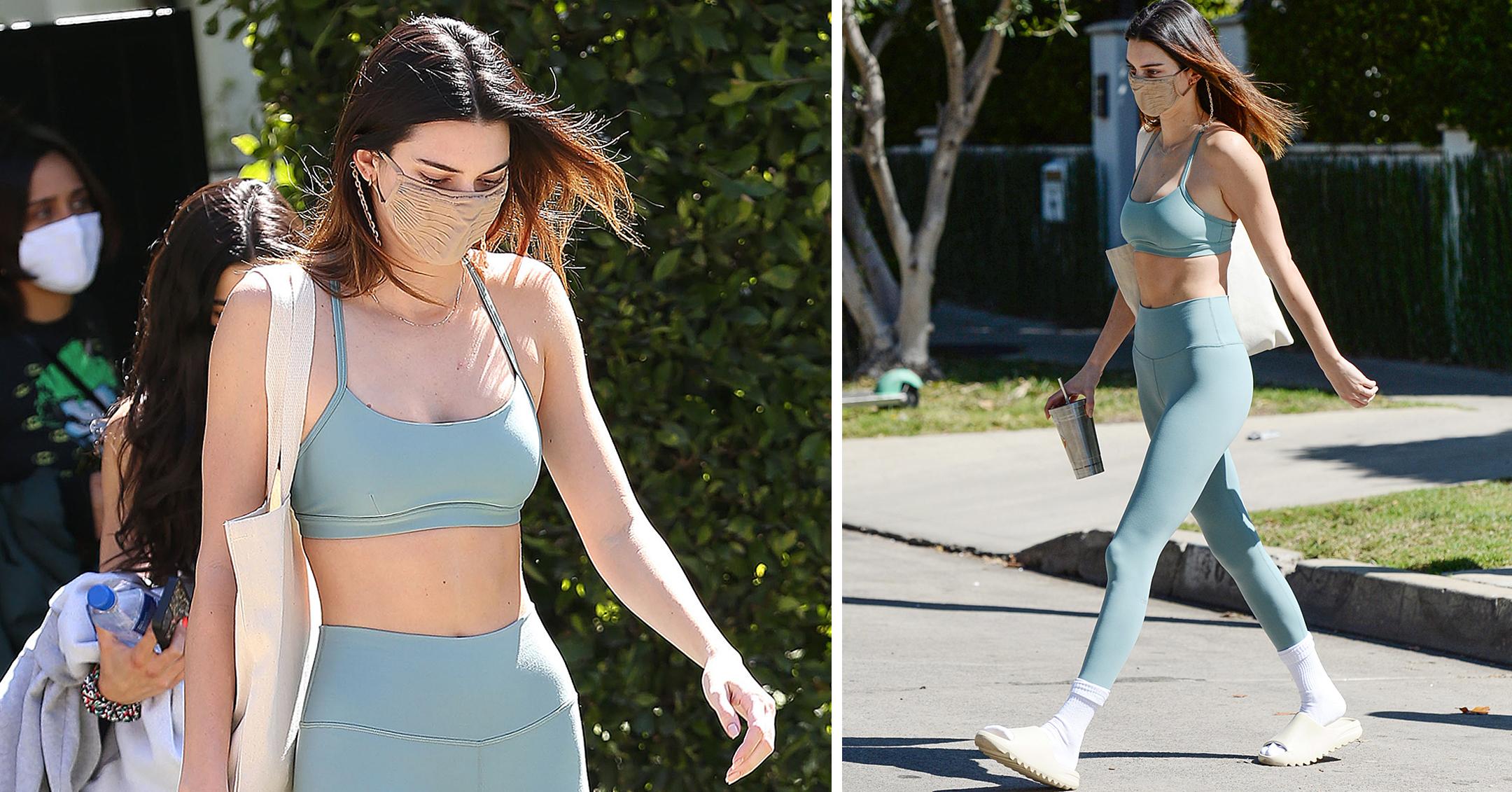 Athleisure Connoisseur Kendall Jenner Rocks Yet Another Pair Of Leggings — This Time, With A Matching Top: See Photos!
Rise and shine!

Kendall Jenner was spotted in L.A. wearing a cute matching aqua athleisure set after leaving a Pilates workout on March 27. The reality star held on to a reusable cup and proudly wore pieces from her family's several companies as she made her way back to her car.
Scroll down to see more photos of Jenner's outing.
Article continues below advertisement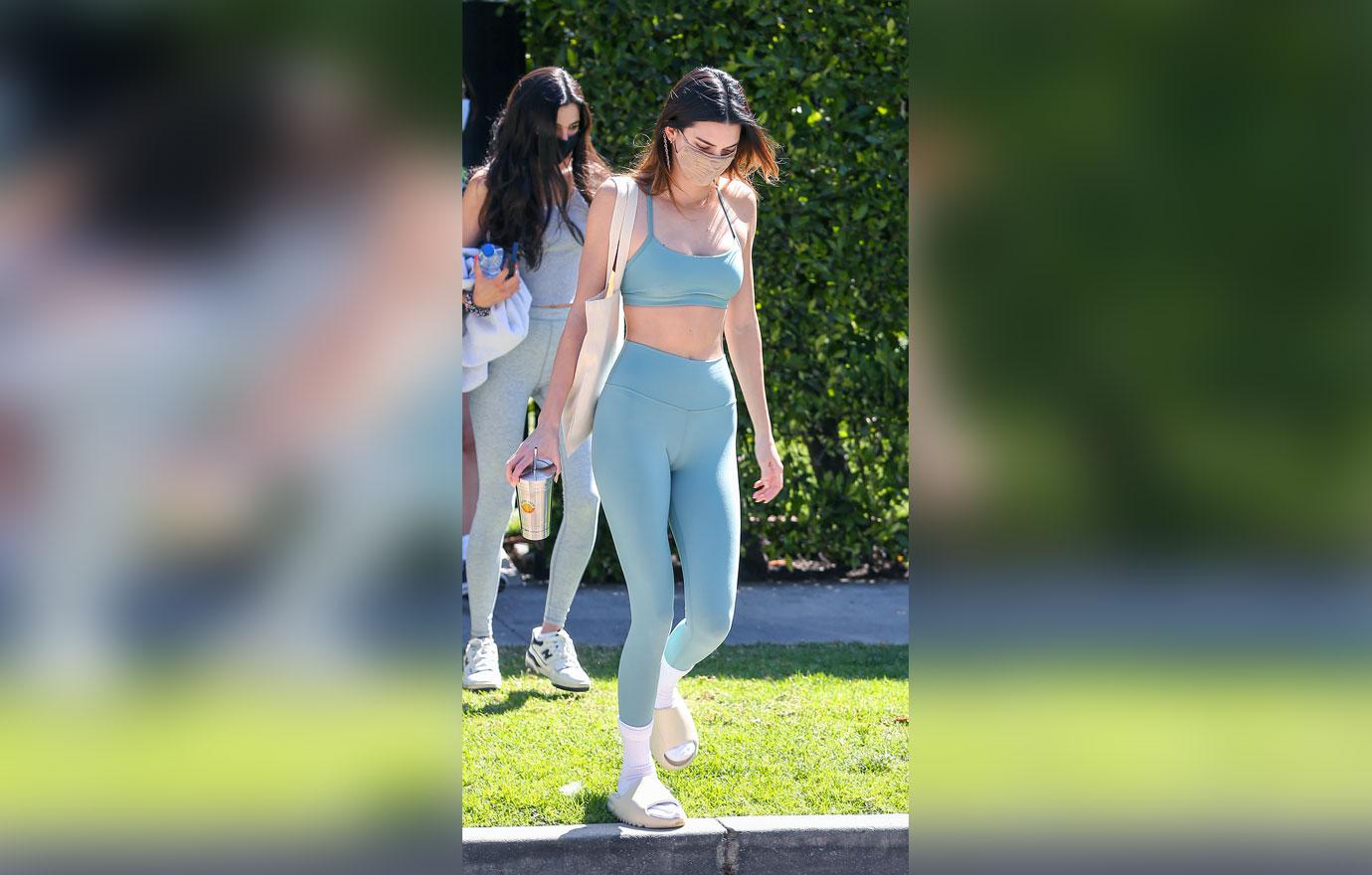 The model showed support for sister Kim Kardashian's estranged husband, Kanye West, by wearing a pair of his platform Yeezy slide sandals.
According to Footwear News, the star's blue quartz leggings and matching bra top are from Alo Yoga. Jenner debuted her campaign with the clothing company earlier this month.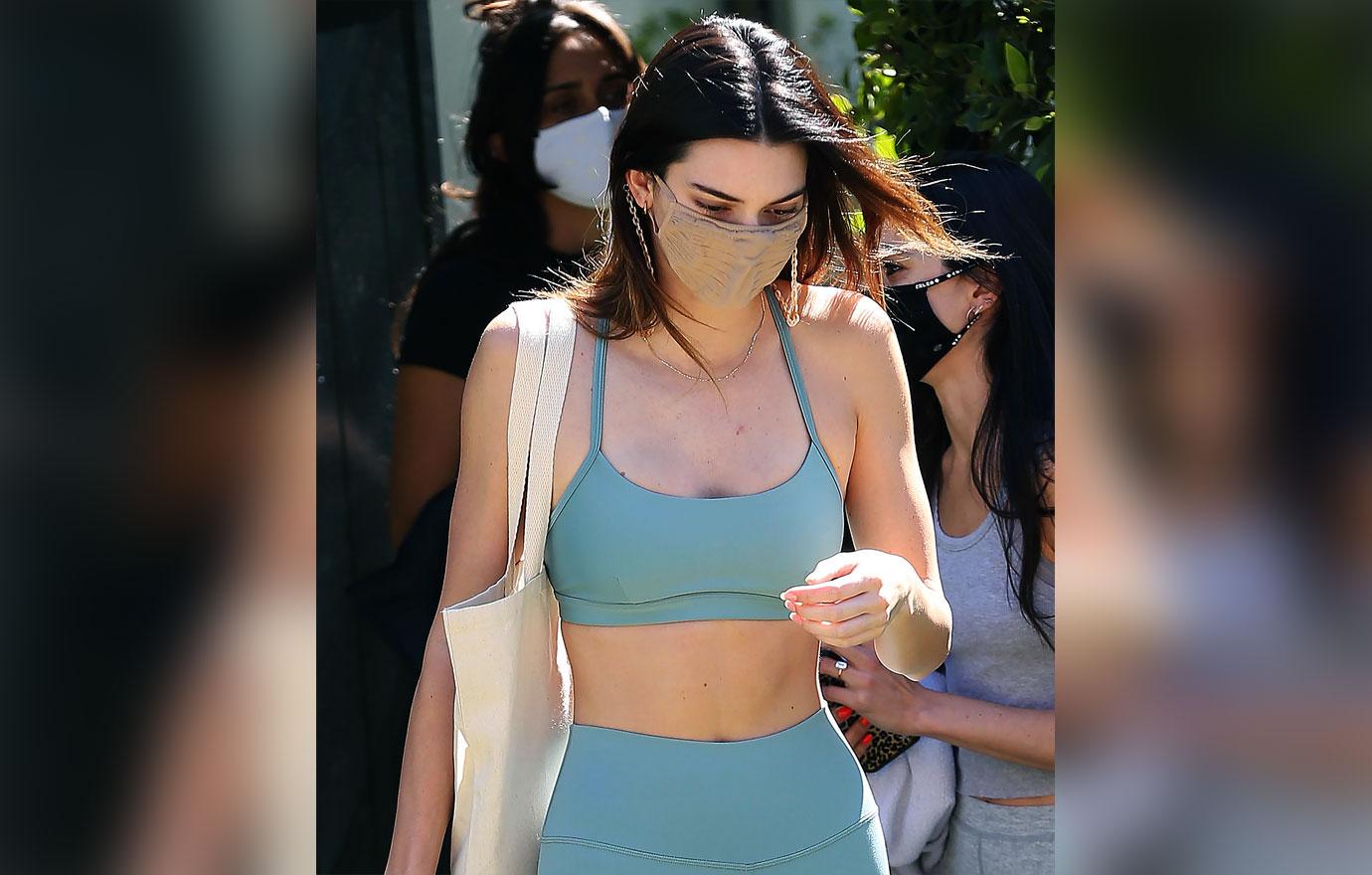 Jenner also promoted her sister's SKIMS line by wearing the brand's face mask, which was equipped with a gold chain.
"Sometimes when I'm watching TV, I think to myself, 'I should be doing crunches and sit-ups right now,'" she once said of her fitness regimen. "Then I get off the couch and do it."
Article continues below advertisement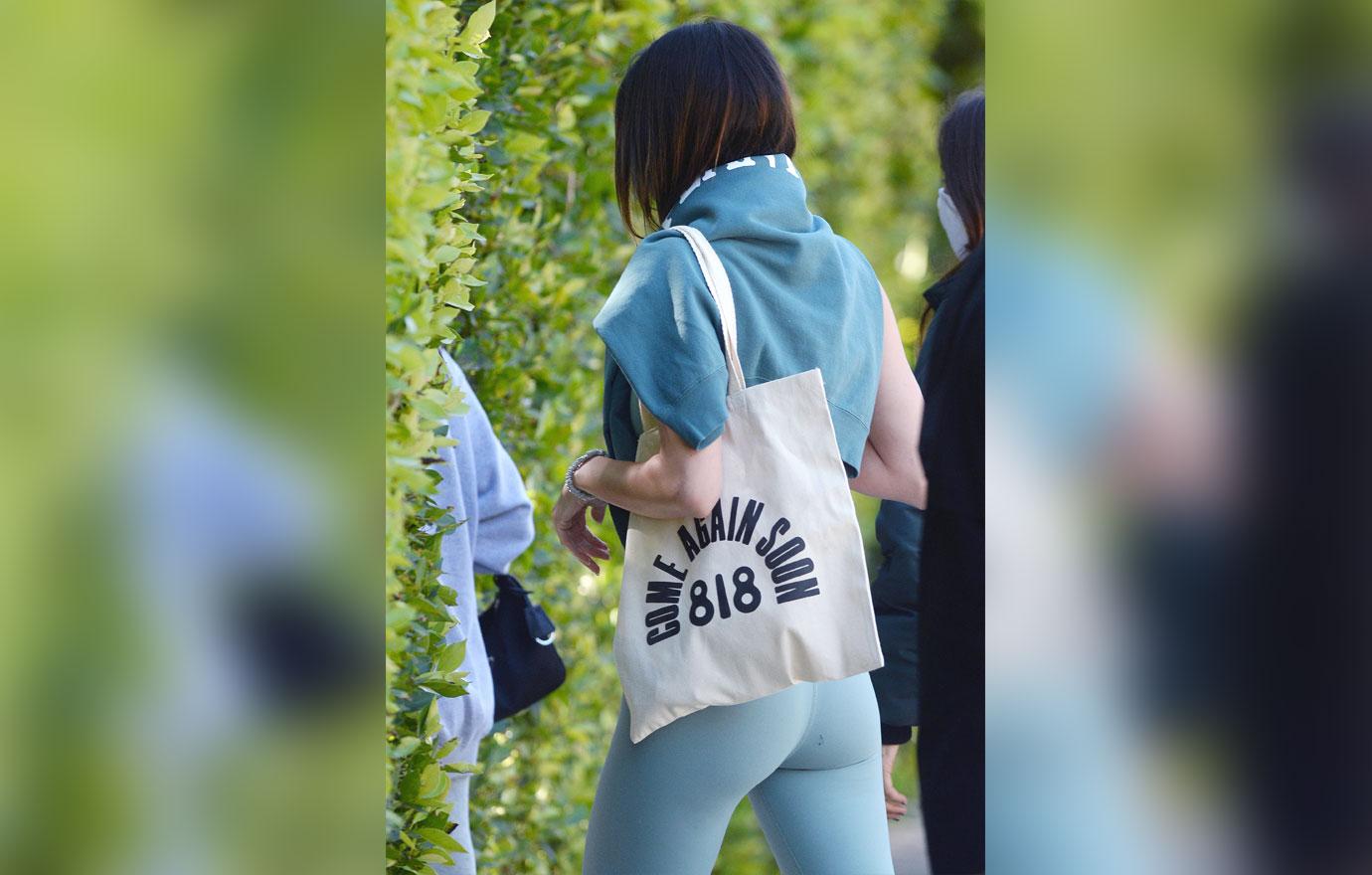 Another snap showed that Jenner's tote bag was touting her own line of 818 Tequila, which she debuted in February.

"For almost 4 years I've been on a journey to create the best tasting tequila. After dozens of blind taste tests, trips to our distillery, entering into world tasting competitions anonymously and WINNING...3.5 years later i think we've done it!" she captioned her reveal, which she shared on Instagram. "This is all we've been drinking for the last year and I can't wait for everyone else to get their hands on this to enjoy it as much as we do! @drink818 coming soon."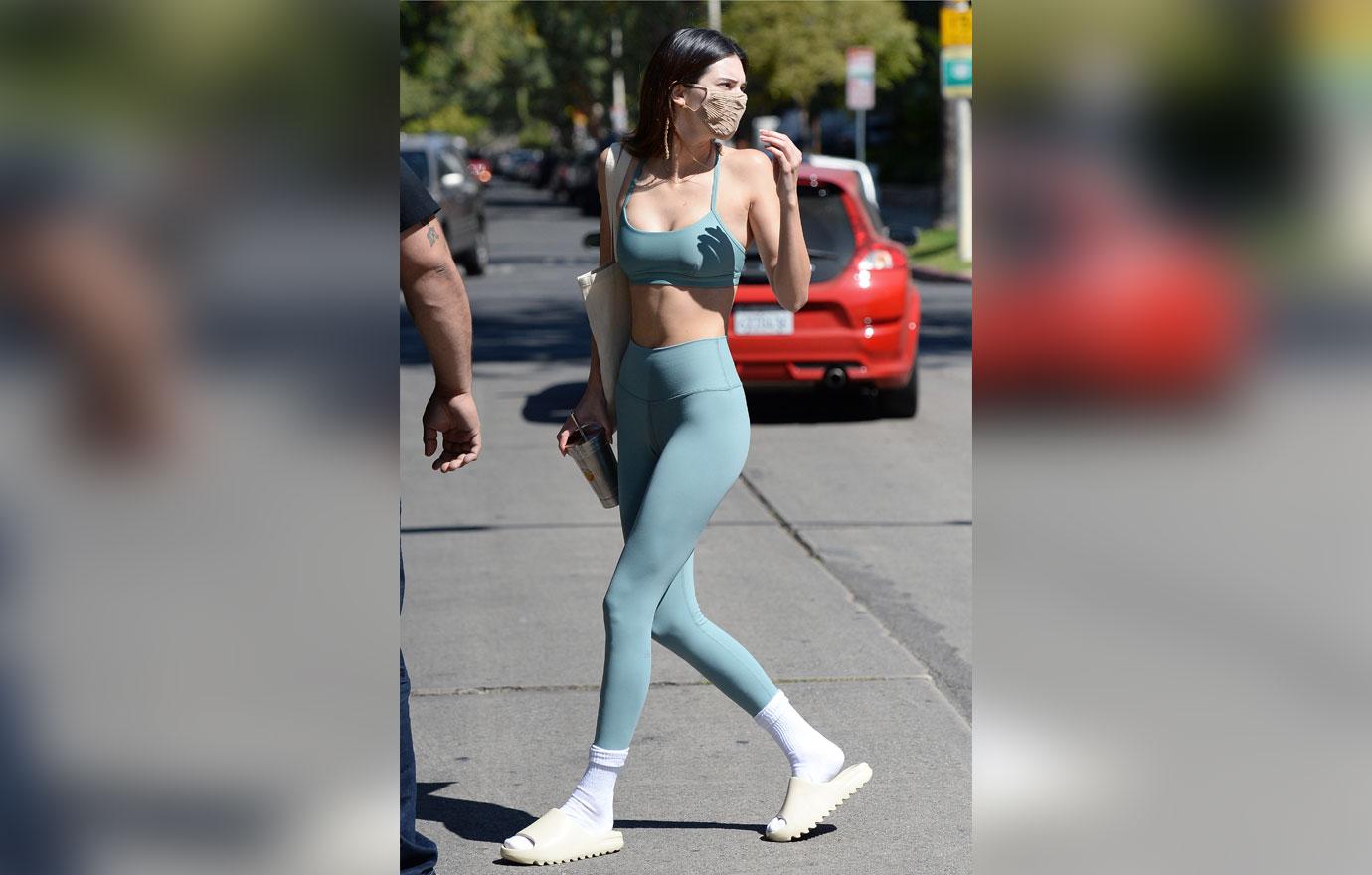 Walk this way! Aside from Pilates, the svelte star turns to celeb trainer Gunnar Peterson for exercise guidance.

"Find a training schedule that fits into your life. I train every day, but I have clients who train two times a week, clients that train three times a week and some that train four, five or six times a week," Peterson suggested when . "It's about what works for you. I'm a big fan of doing something for my mind and something for my body every day, that way I feel like I'm always getting better."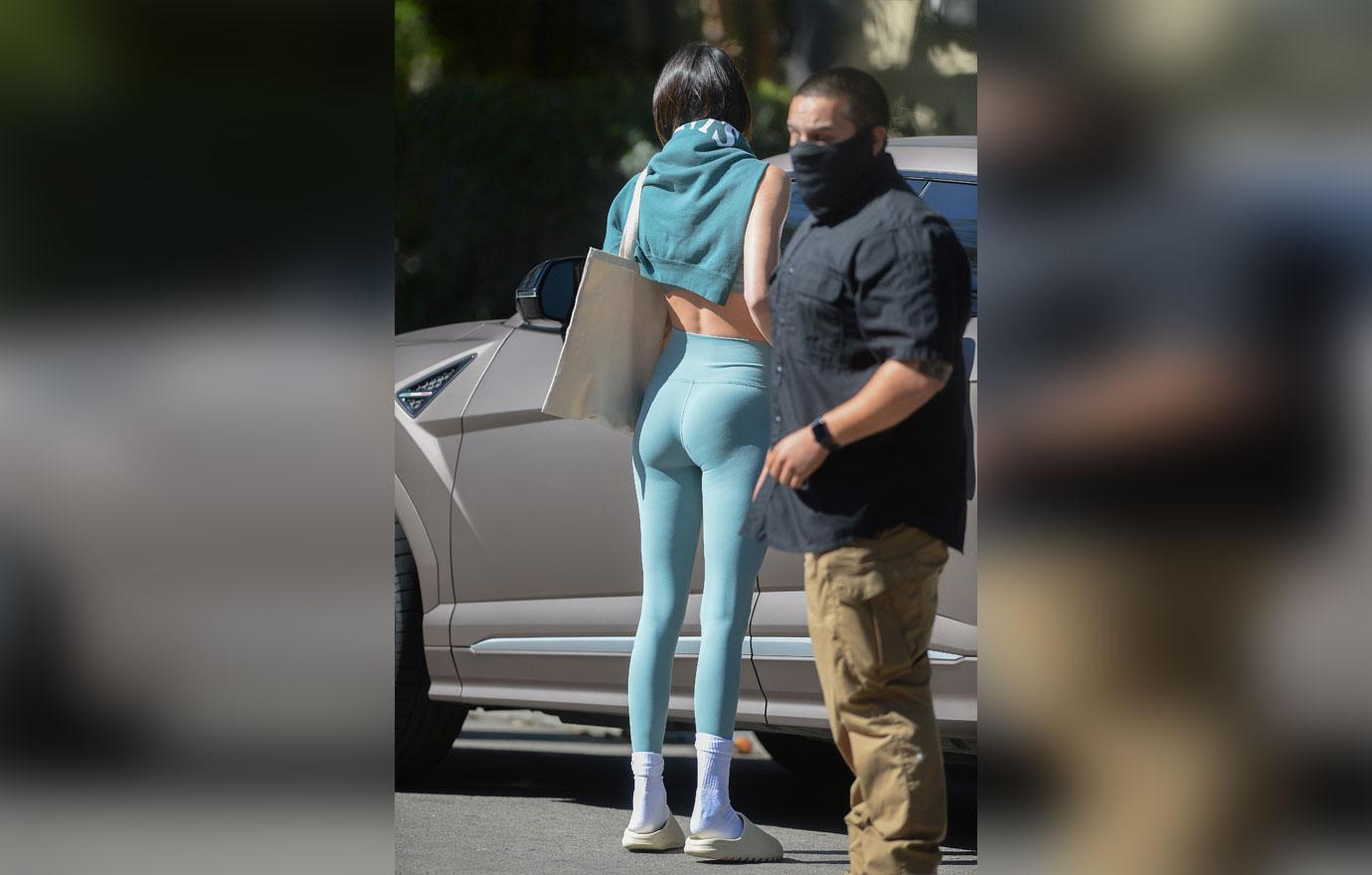 The star covered up her bare shoulders by tying a sweatshirt around her neck as she arrived at her car in the parking lot.