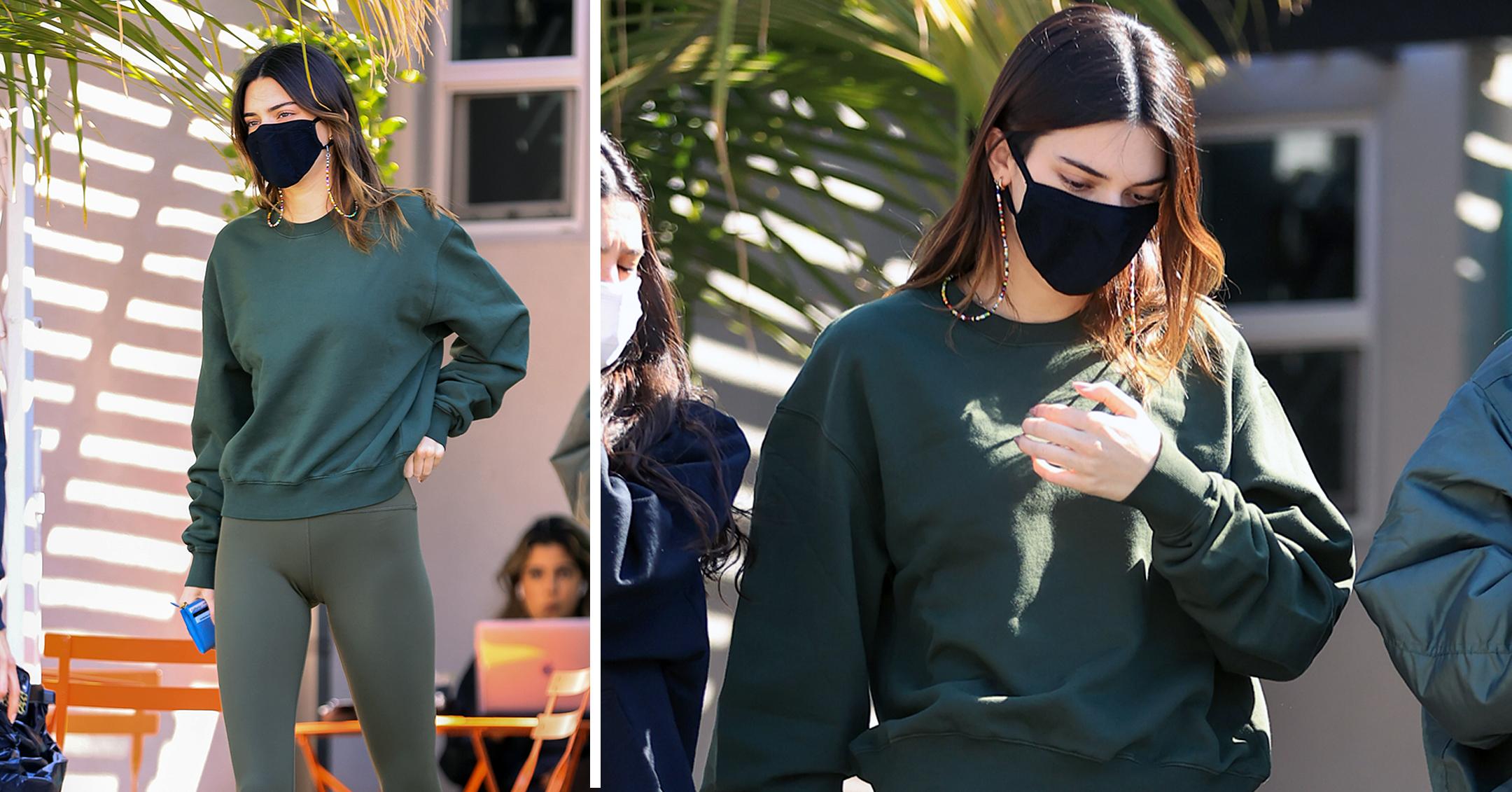 Kendall Jenner Sports Eye-Catching Green Alo Athleisure Outfit After Pilates — See Photos Of The Model's Outing
Putting in the work! Kendall Jenner showed off her eye-catching green outfit after a Pilates class on Friday, March 19.
The supermodel — who was wearing activewear brand Alo — wore a black mask to go with her athleisure style and flaunted white slip-on sandals.
Article continues below advertisement
Clearly, the KUWTK star was having a relaxing day! Scroll through the gallery below to see more photos from her outing.
Article continues below advertisement
Jenner was spotted with a friend after she worked out. "I prefer to work out in the morning," the reality star previously shared about her routine. "To stay toned, I do a lot of ab work with my trainer, Gunnar Peterson, and occasionally I'll take a kickboxing class."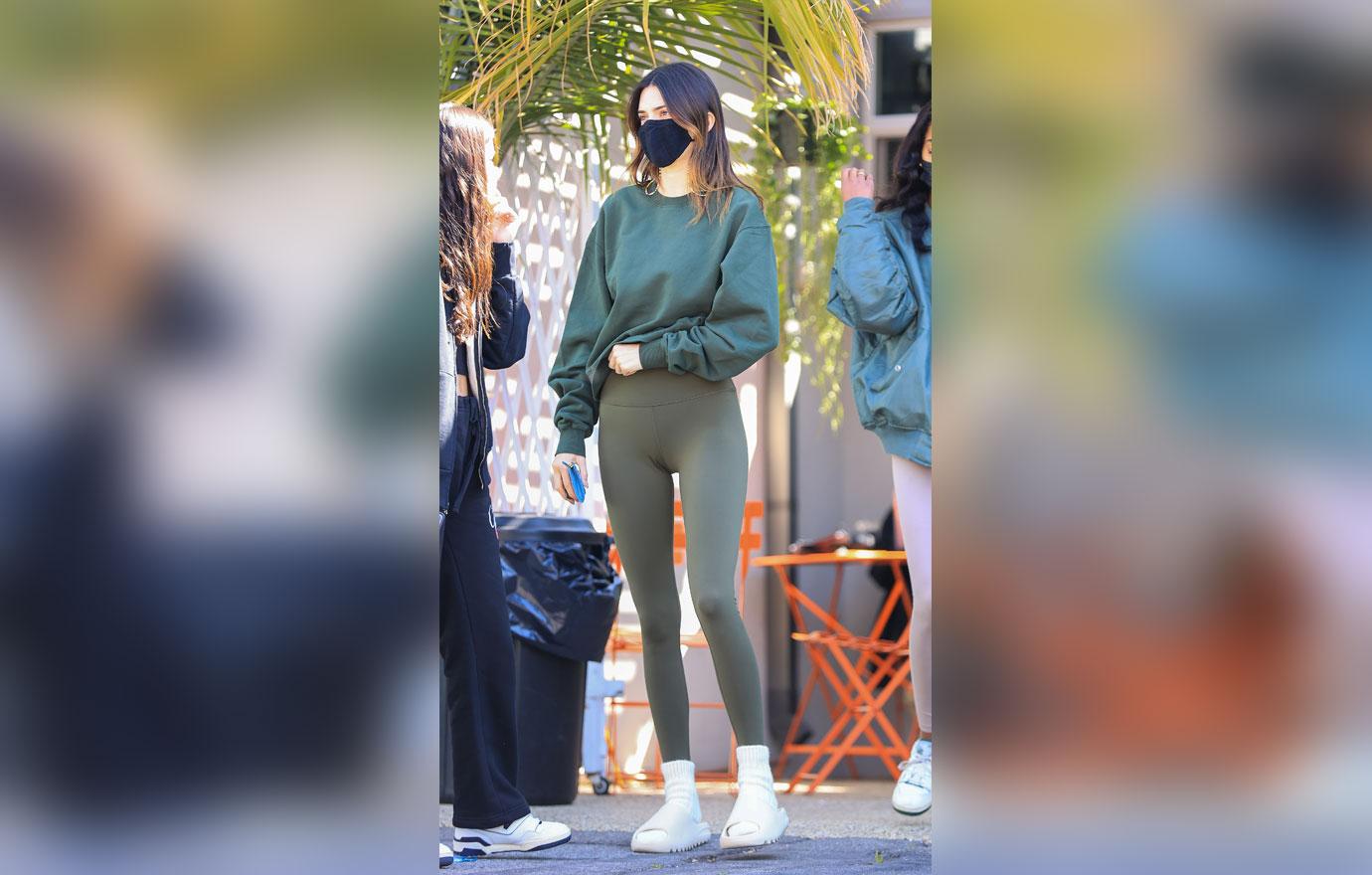 But don't catch the brunette babe running any time soon since she admitted she "hate[s] cardio."
"I'd rather just stand there and lift some weights than run in place. But I'll do it!" she quipped.
Article continues below advertisement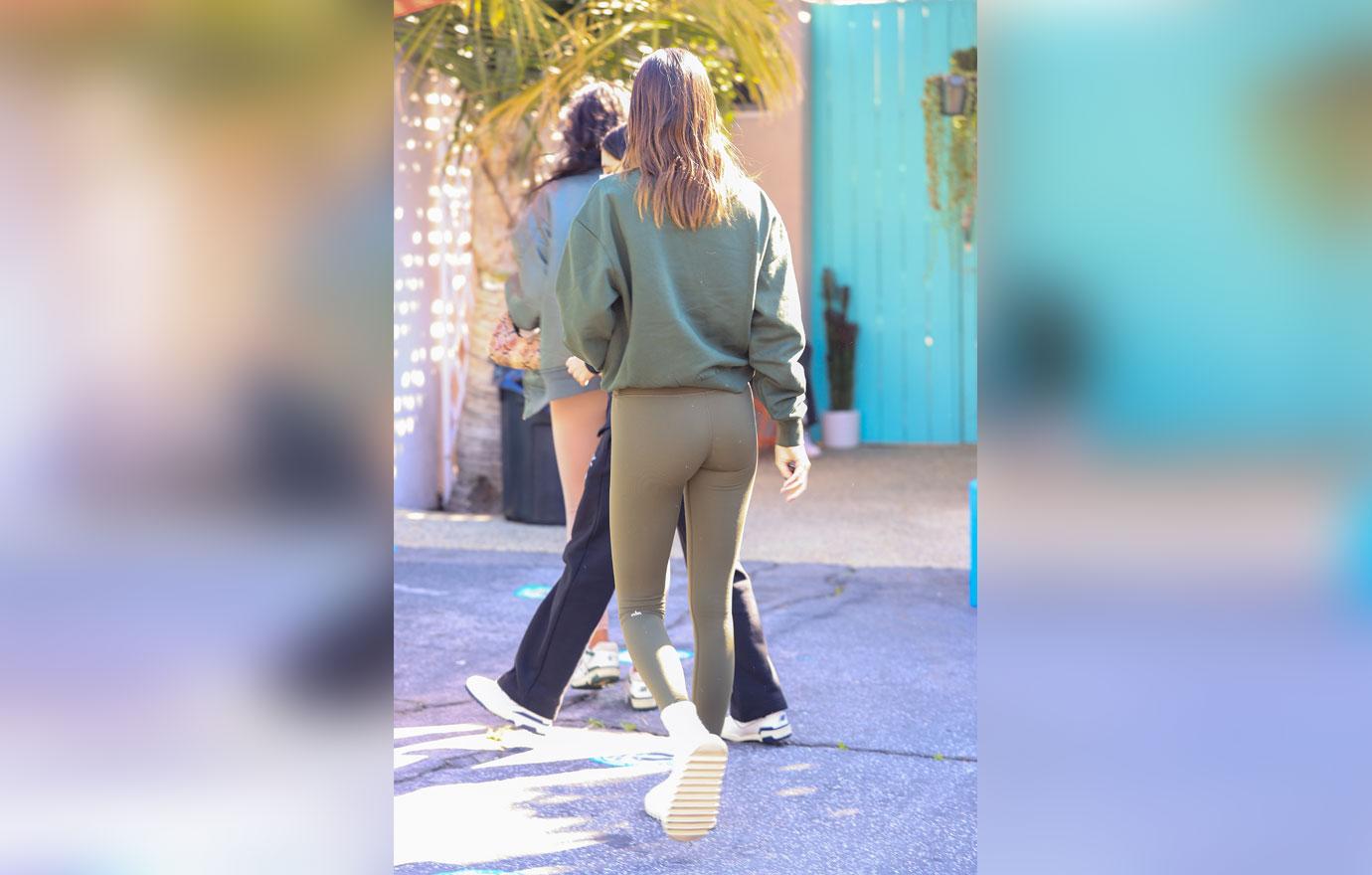 One of Jenner's latest projects is starring partnering with Alo Yoga for their latest clothing campaign. On March 9, she posted the news on her Instagram page, captioning a photo of herself, "Cozy set from the new @alo campaign."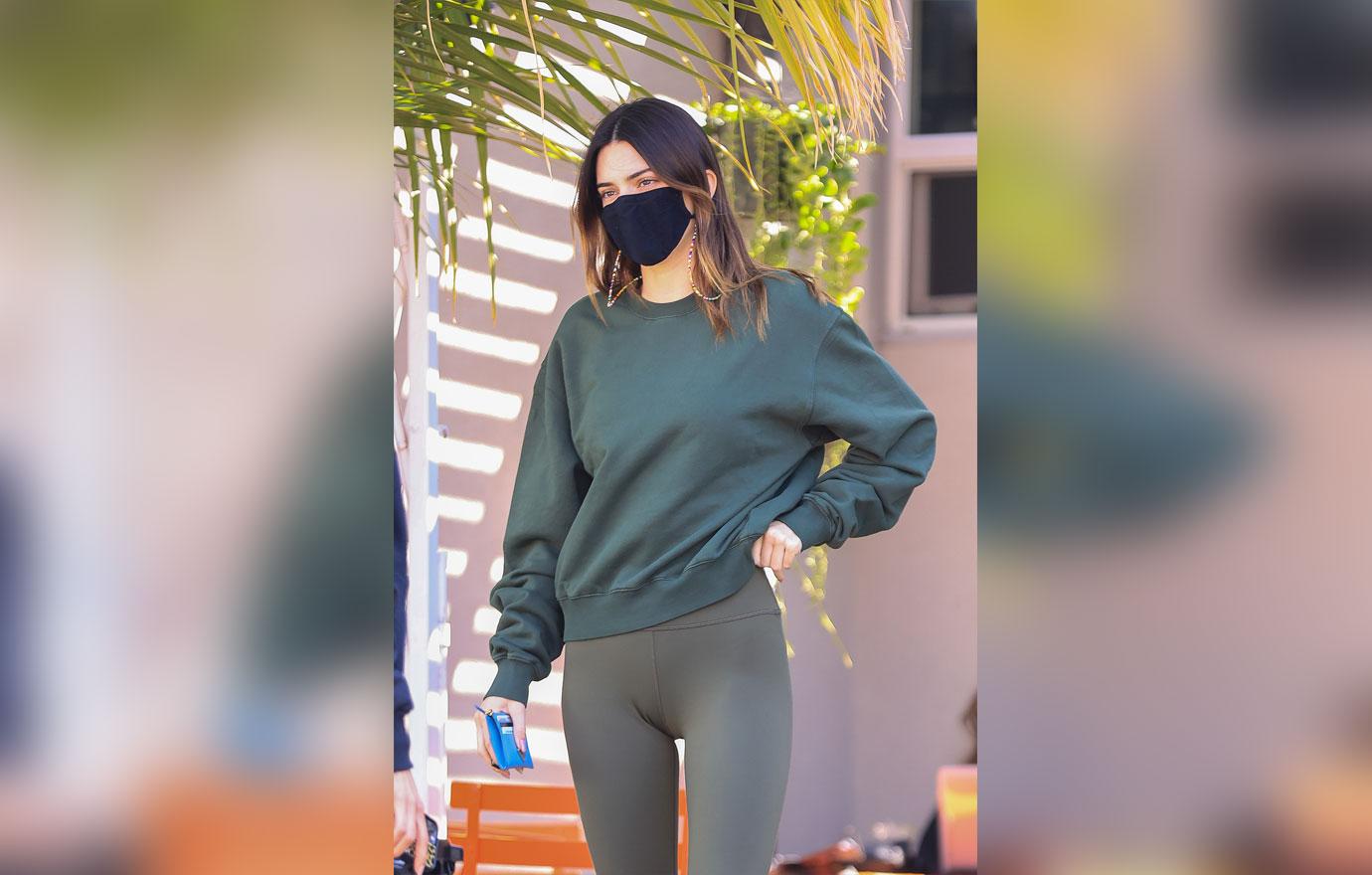 Jenner is also saying goodbye to Keeping Up With the Kardashians later this year. In the first tease, which dropped on Monday, March 8, the Victoria's Secret catwalk queen shared that children may be in her near future.
"I want kids, badly — soon, too," she admitted.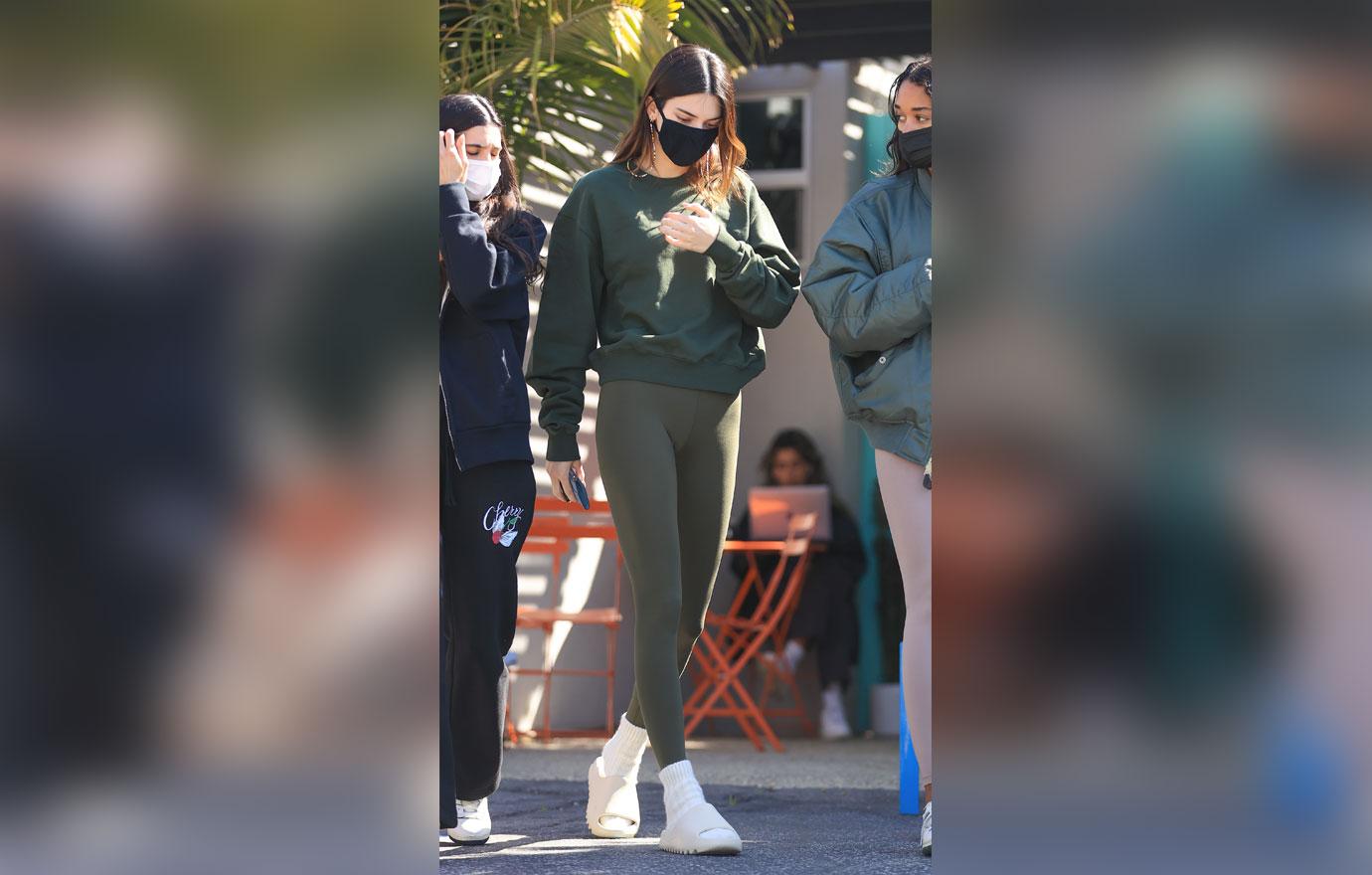 Despite being one of the most popular series on E!, Jenner seems OK with the decision to stop filming her family all the time. "Does everybody have a peak and pit about being done? What they will not miss, what they will miss?" Scott Disick asks the brood in a new clip.
"I think it's definitely sad. It's most of my life, if you think about it. It's just going to be weird, I think. I think it's the right decision. I don't know, it just feels right," Jenner replies.