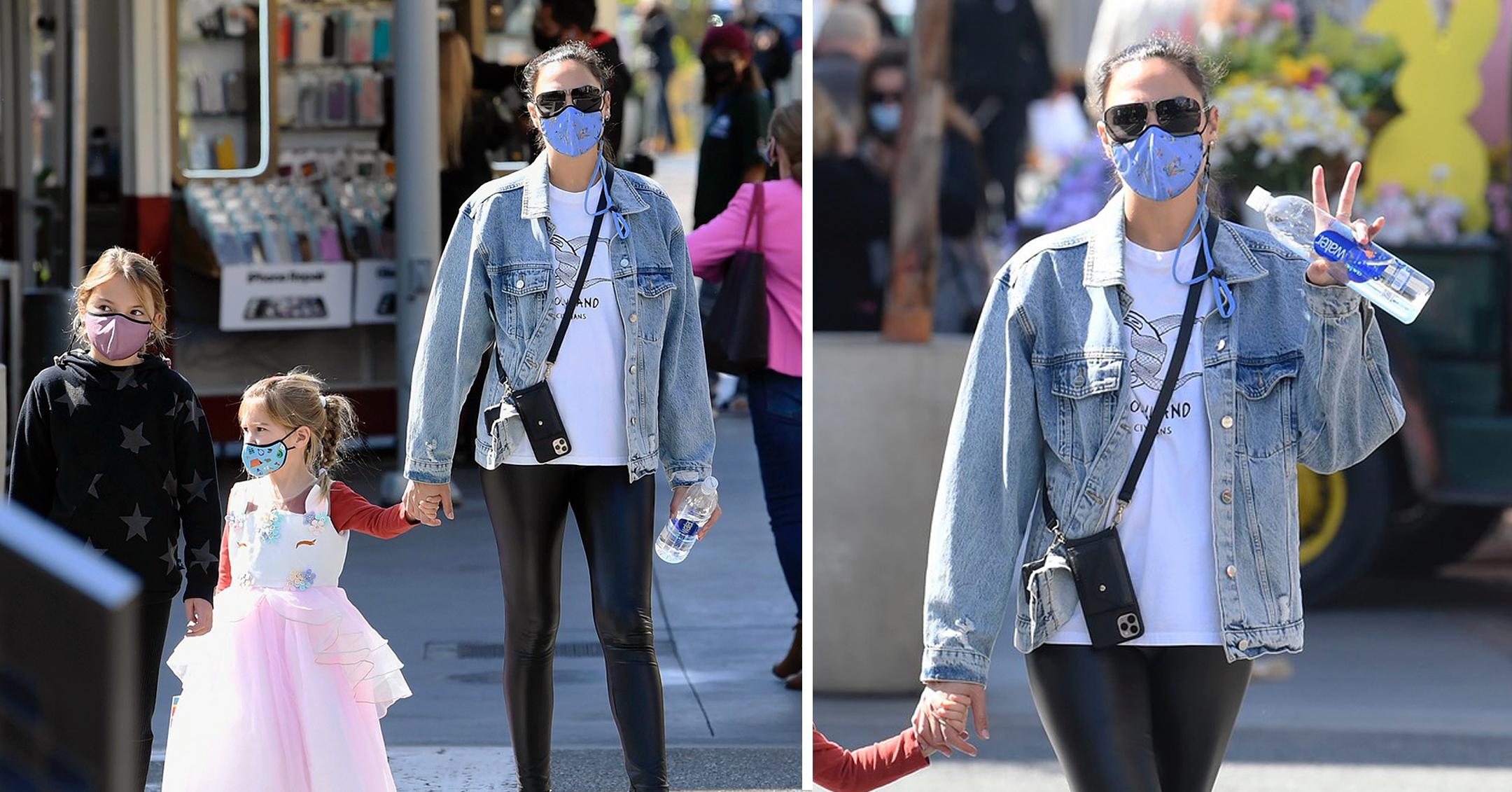 Pregnant 'Wonder Woman' Star Gal Gadot Covers Up Her Belly During Shopping Trip With Her 2 Adorable Daughters — Pics
In mommy mode! Pregnant Wonder Woman star Gal Gadot spent some quality time at The Grove in Los Angeles, Calif., with her two daughters, Alma, 9 and Maya, 4. The trio stayed safe and wore face masks, and though the actress and her oldest child dressed casually, her little one went all out and donned a pink princess dress.

Check out photos from their outing, below!
Article continues below advertisement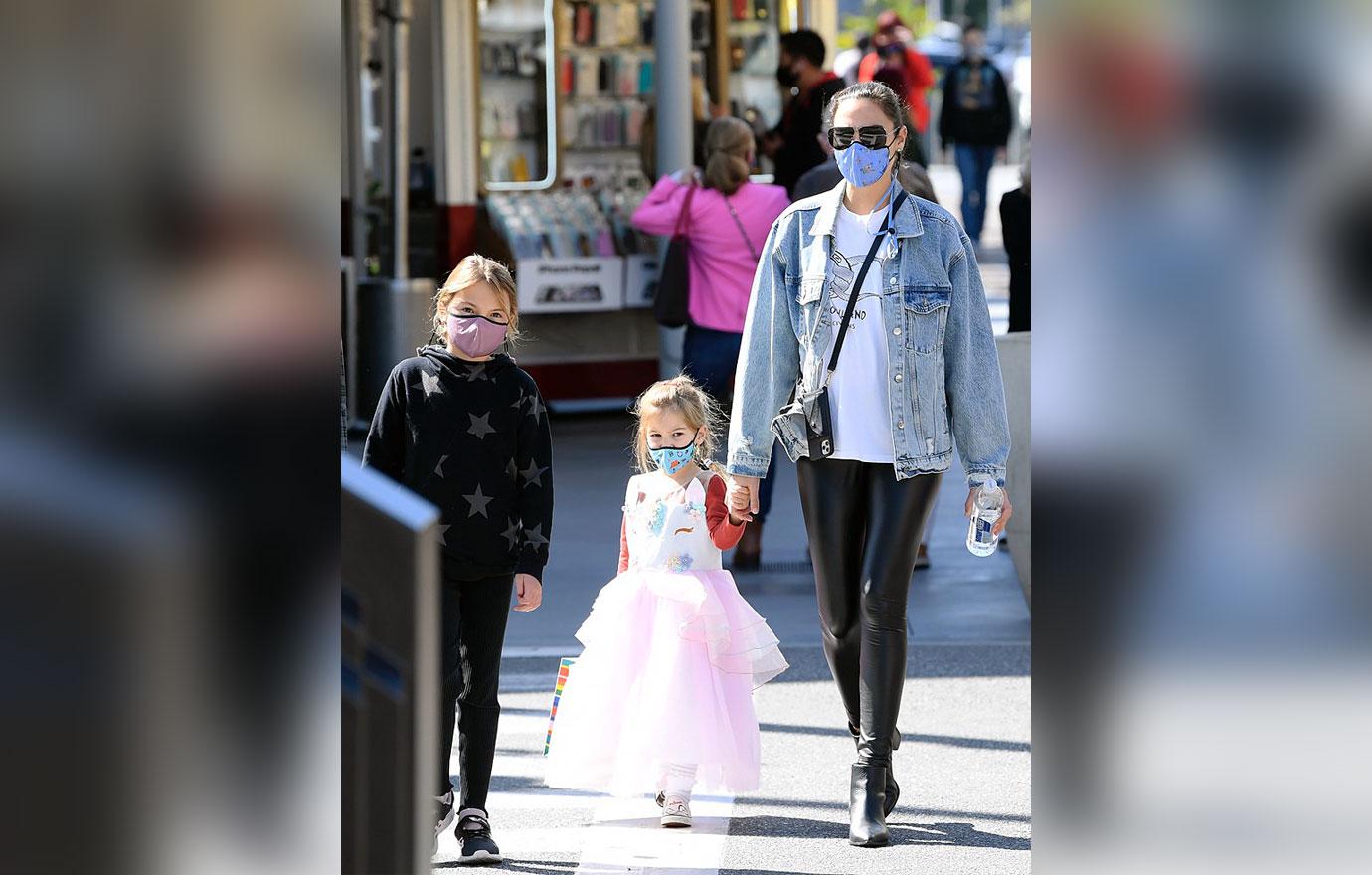 Too cute! While Alma wore head-to-toe black, her little sister went in the exact opposite direction. The tot was seen in a pink dress that had a tulle skirt, while the top portion was adorned with flowers.

Gadot covered up her baby bump in a tee, jean jacket and black leather-like leggings. Though the Israeli native has had a home in California for years, she told Vogue, "I will always feel foreign in L.A."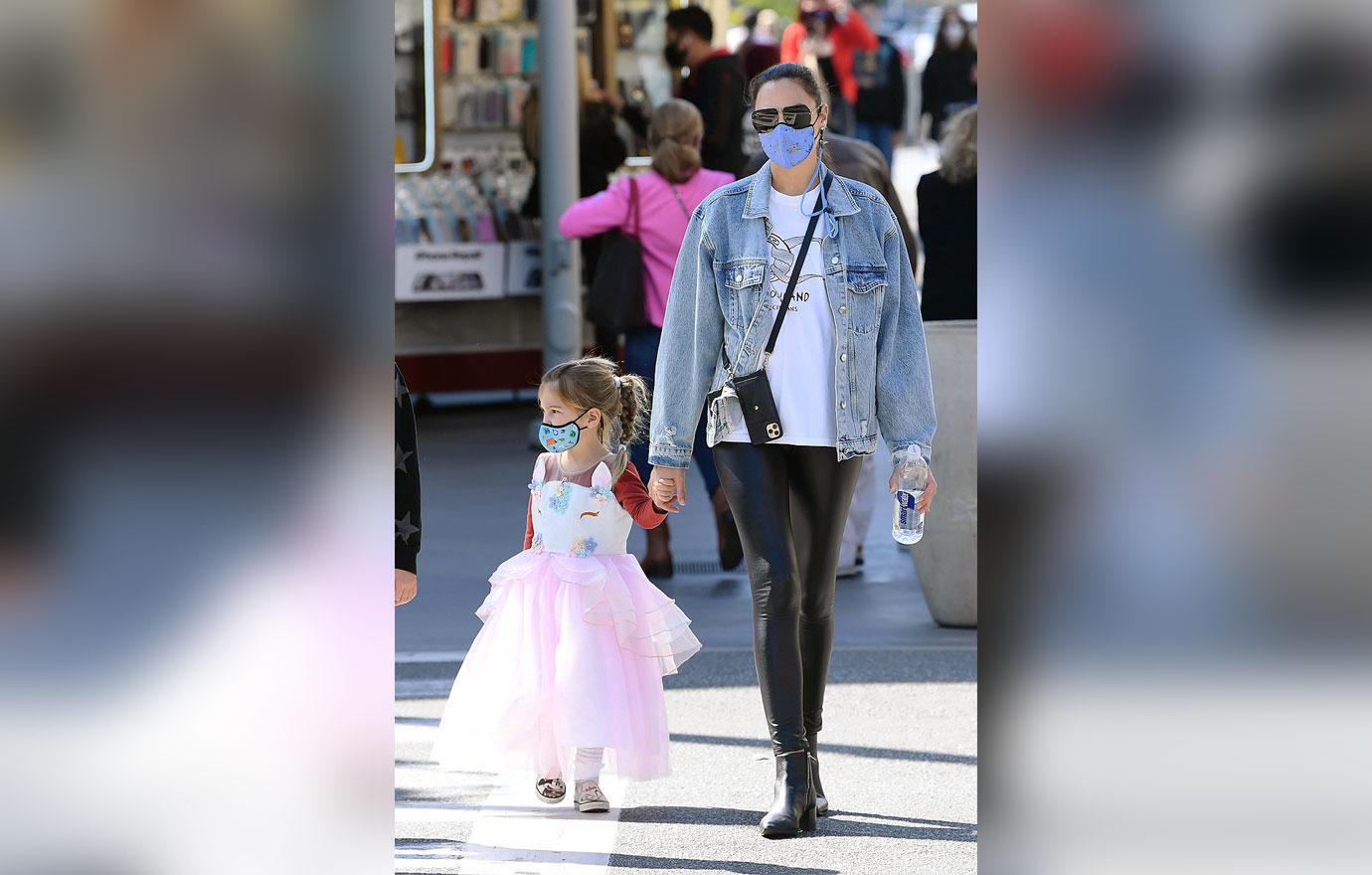 A close-up shot revealed Maya's dress actually featured an animal's face on the front. "As far as she's concerned, she's on a vacation from preschool," the Hollywood star joked of how she explained the pandemic to her daughter.
Gadot said she and her husband, Yaron Varsano, talk about COVID-19 "in a PG way" to Alma. "We try to avoid watching the news when they're around," she added.
Article continues below advertisement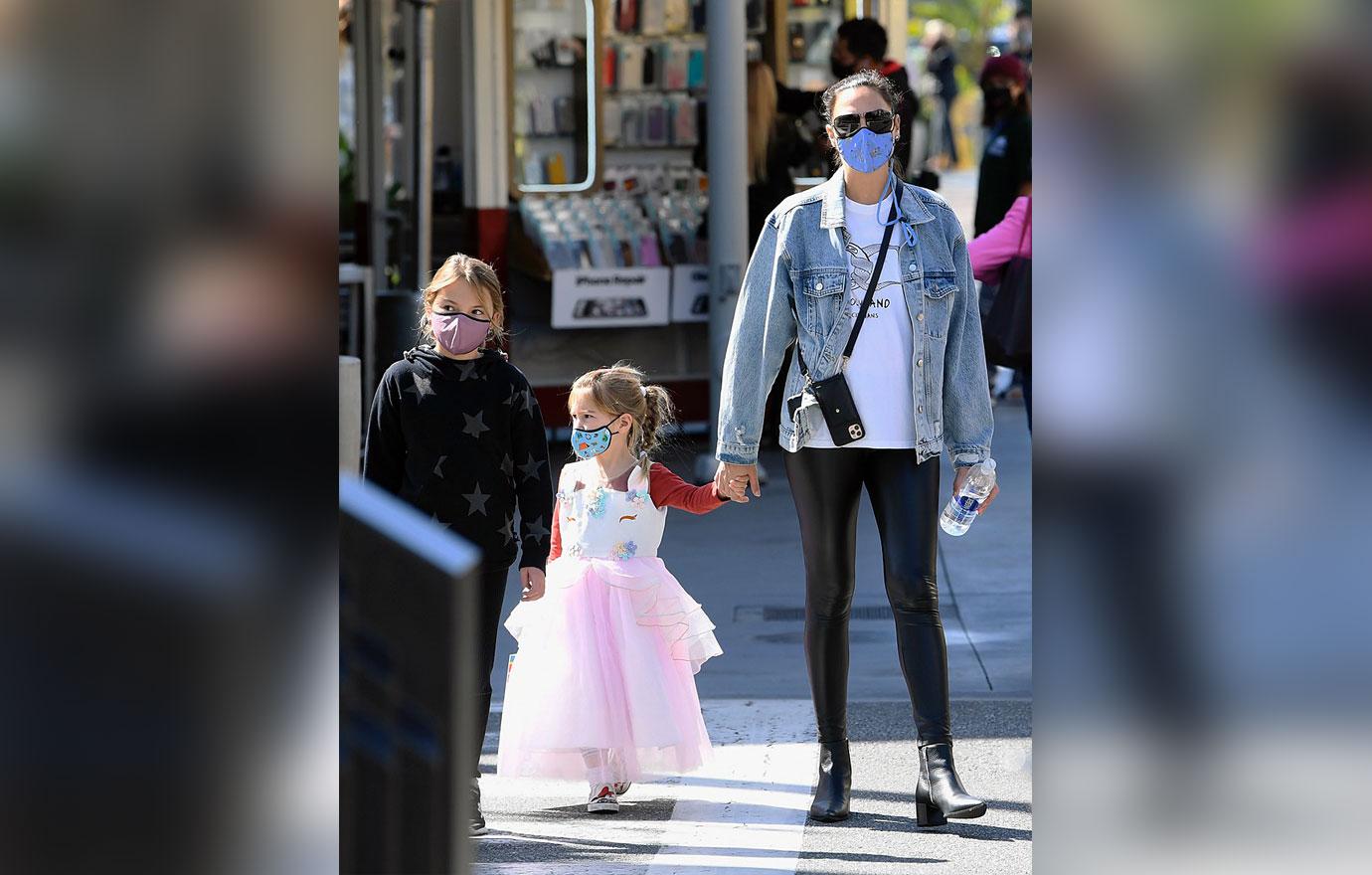 "Obviously the circumstances are horrible and frightening, but we're home and we're trying to make the best of it — to enjoy the quality time," the brunette babe said of parenting amid the health crisis. "It's so surreal. I've never been through times like these. But I'm also full of hope for when it will be behind us."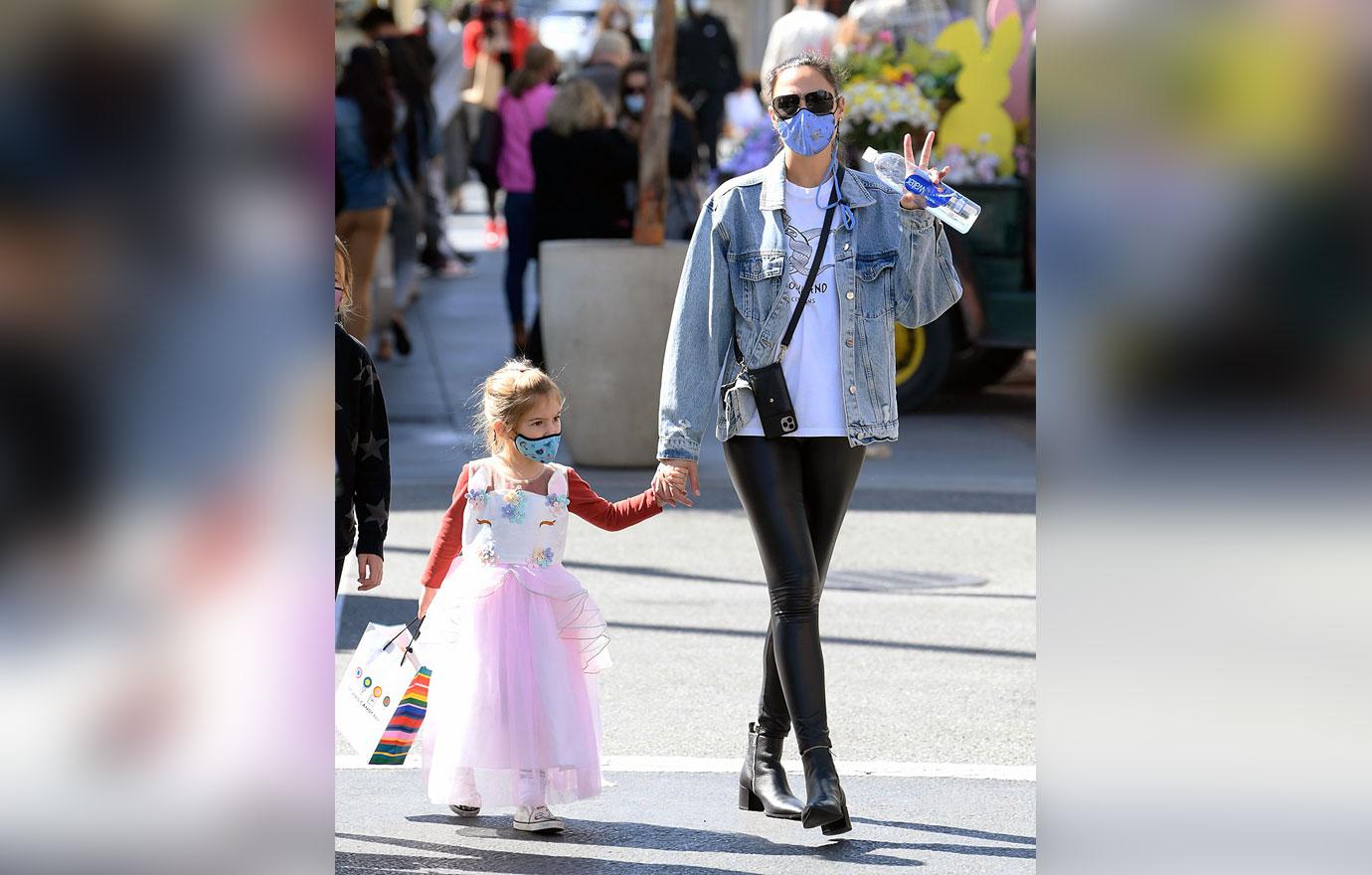 Strike a pose! The star flashed a peace sign at the photogs while Alma carried her bag from Dylan's Candy Bar.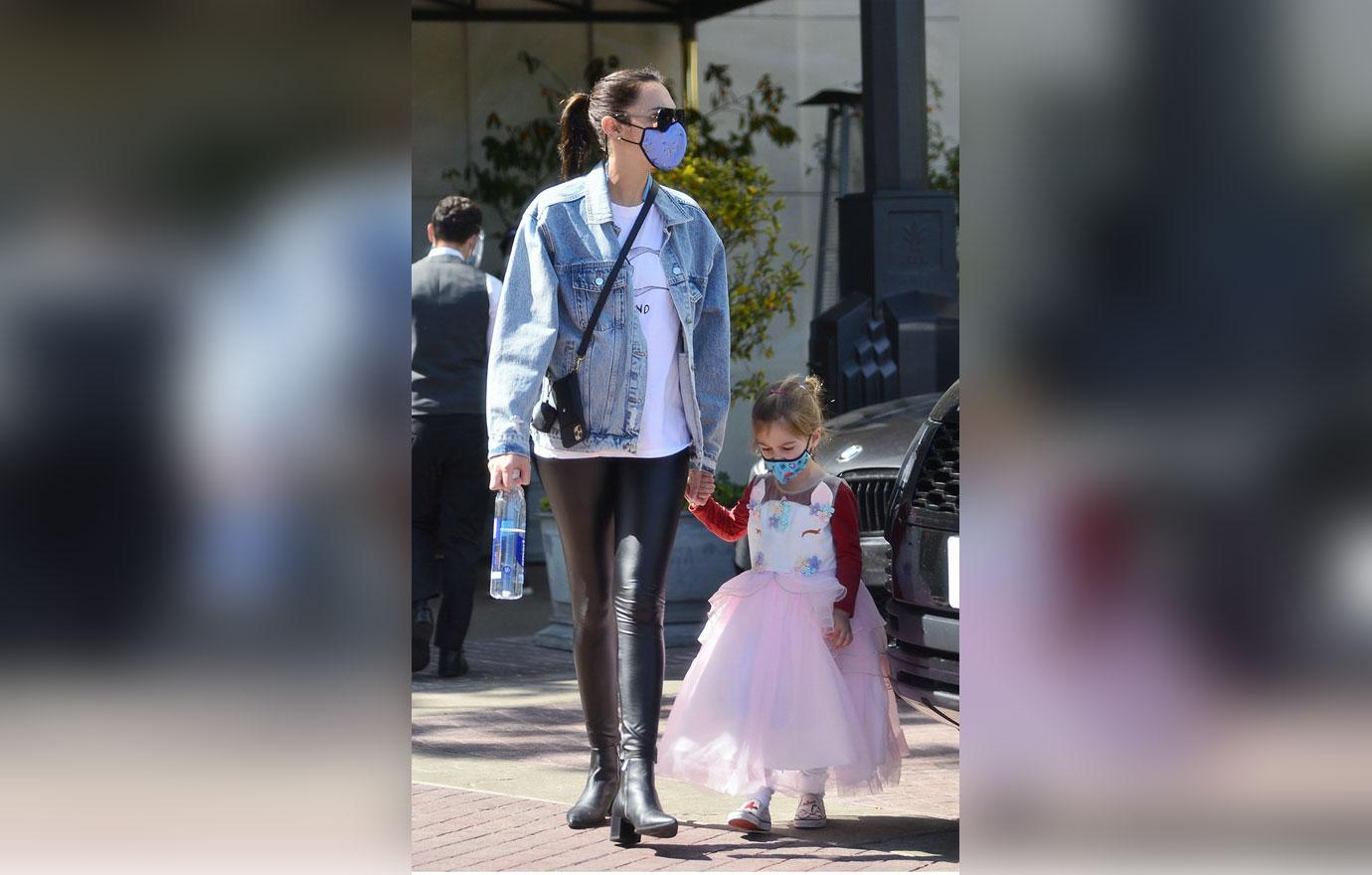 One day after Gadot presented at the Golden Globes, she revealed via Instagram that she was pregnant with baby No. 3. "Here we go again," she captioned a March 1 photo that showed her husband and her kids with a hand on her stomach.

"It's cheesy, but I feel like Wonder Woman when I give birth. When you deliver, you feel like you're a god. Like, 'Oh my God, I made this!'" she gushed in 2017. "The best thing is to become a mother and to give life."