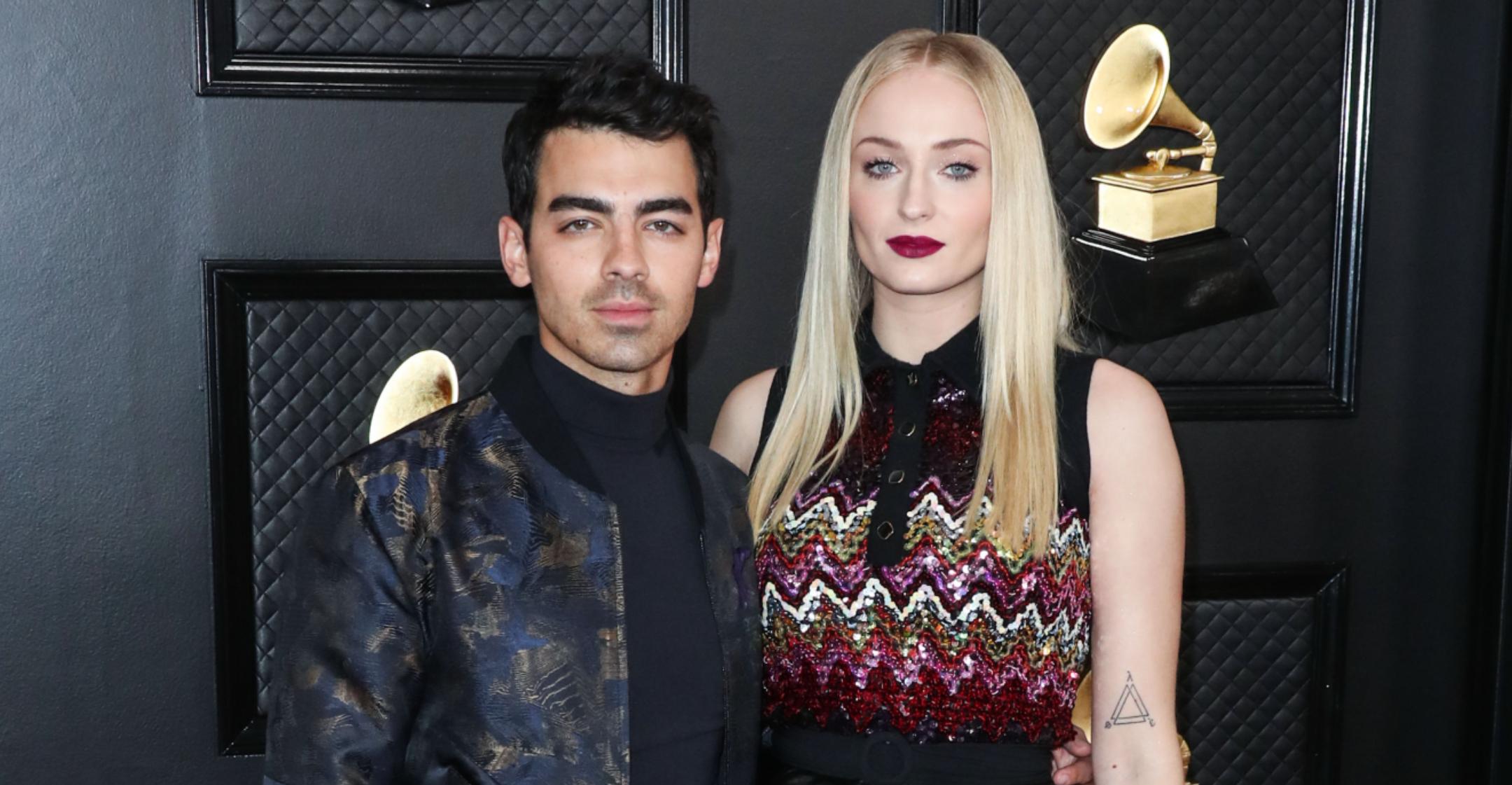 'It's My Favorite Job I've Ever Had': Sophie Turner Gushes Over Parenting Her & Joe Jonas' 'Beautiful Baby Girl' Willa
There's nothing Sophie Turner loves more than being a mom! On March 14, which marks Mother's Day in the U.K., the England-born actress celebrated the holiday for the first time, gushing over her and husband Joe Jonas' 7-month-old daughter, Willa.
"I'm so grateful to the two loves of my life for making me a mama. @JoeJonas and my beautiful baby girl," she wrote in a post on her Instagram. "Its my favourite job I've ever had."
Article continues below advertisement
The Game of Thrones star hasn't said much about parenthood and has yet to reveal a photo of the baby, but she did share that she got the letter "W" tattooed on her wrist.

Last month, Turner chimed in when Blake Lively discussed the struggles she faced with her body after giving birth to her third child, admitting she couldn't find any designer clothes that fit her new shape.
Article continues below advertisement
The Gossip Girl star then posted a photo of herself during the difficult time. "That body gave me a baby. And was producing that baby's entire food supply. What a beautiful miracle. But instead of feeling proud, I felt insecure," she captioned the pic. "Simply because I didn't fit into clothes. How silly is that in retrospect."

Turner praised the blonde beauty for her words, writing, "Yes @blakelively one more time for the people in the back!!!" The mom-of-three responded by referencing her beloved Game of Thrones character and adding in a few heart emojis.
Article continues below advertisement
Though Turner and Jonas are enjoying parenthood, a source told OK! that she's ready to get back to work. "She's really looking forward to her next acting gig," the source shared. "She'll cram as many projects as she can into 2021."
A second insider spilled on the couple's first few months caring for their daughter. "From the moment they laid eyes on their daughter, they were filled with emotions and excitement. Neither of them can believe how blessed they are," the insider gushed. "It was a truly magical period for them. They've never experienced anything like it."
"It's so cute to see how happy they are," the insider added. "Life with Willa's been amazing. They're on cloud nine and truly grateful."