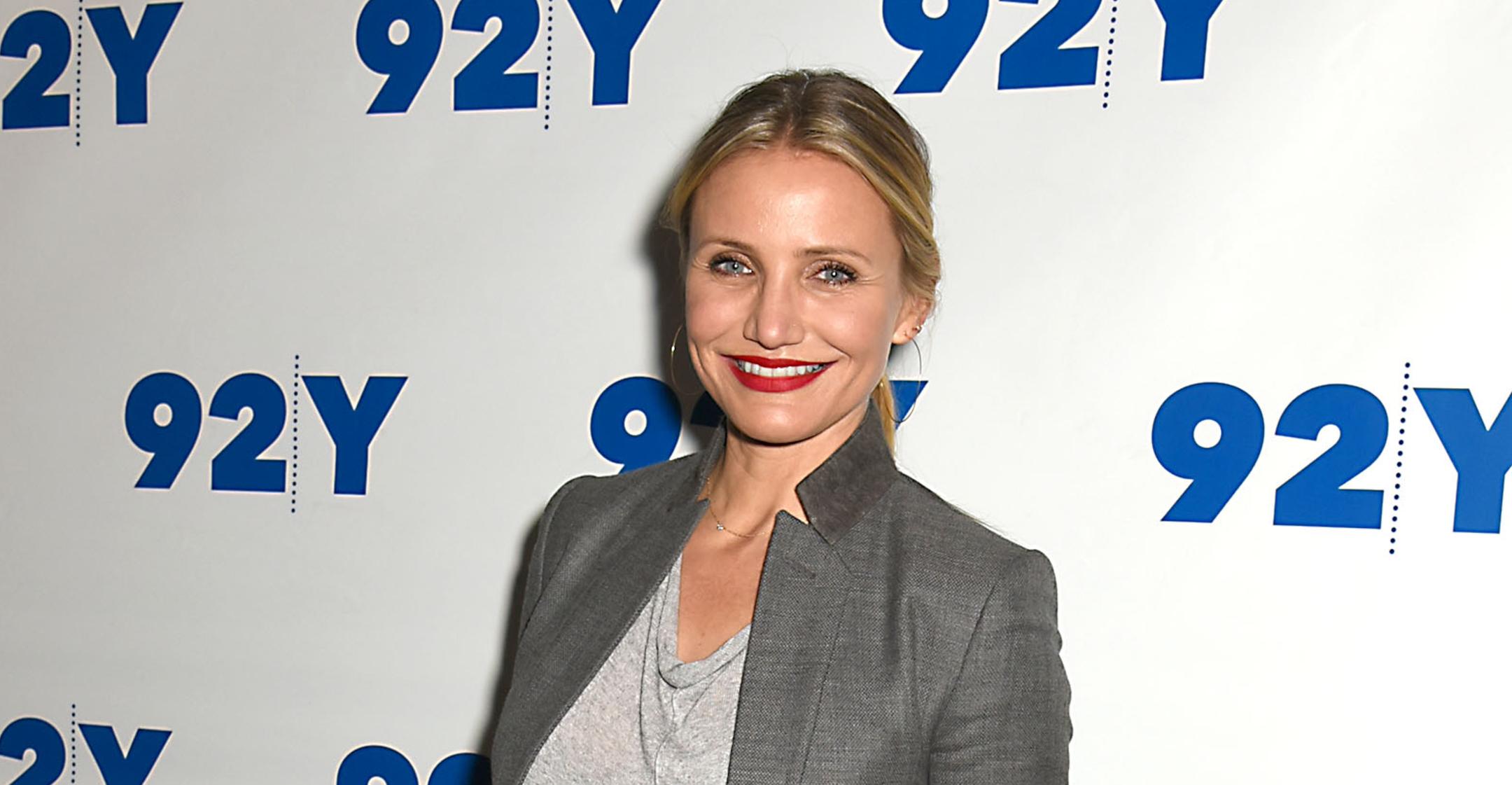 Cameron Diaz Calls Motherhood 'The Most Fulfilling Part Of My Life,' Reveals If She'll Ever Return To Acting
It's been over six years since Cameron Diaz graced the silver screen, and though she may have once contemplated a return to acting, the blonde beauty confessed that becoming a mother may prevent her from ever reviving her career.

"Will I ever make a movie again? I'm not looking to," she confessed on the February 18 episode of the "Quarantined With Bruce" podcast. "But will I? I don't know. I have no idea."
Article continues below advertisement
Though the star — who's last flick was 2014's Annie remake — claimed she'll "never say never" when it comes to filming again, she admitted that she isn't willing to pull herself away from spending time with her and husband Benji Madden's daughter Raddix, who was born in December 2019.

"I couldn't imagine being a mom now ... where I'm at as a mother, with my child at her first year, to have to be on a movie set that takes 14 hours, 16 hours of my day away from my child," she explained. "I wouldn't have been the mom that I am now had I chosen to do that at any other time in my life."
Article continues below advertisement
Since welcoming her little girl, Diaz hasn't stopped gushing over the joys of being a full-time mom, revealing she finds it "so gratifying to actually get to see that growth and to be a part of it and to help just let her be her."

In lieu of acting, the Bad Teacher star has released two health books: in 2013, The Body Book hit shelves and went on to become a New York Times bestseller. She followed up with 2016's The Longevity Book.
More recently, she launched vegan organic wine brand Avaline, which she called "the only sort of day-to-day work that I'm doing other than being a wife and a mother."
"I just feel so blessed that I get to be here now with my child, and, you know, get to be the mother that I get to be," she shared. "It's such a blessing. It's completely privileged and I'm just really, really grateful. It really has been the most fulfilling part of my life so far."