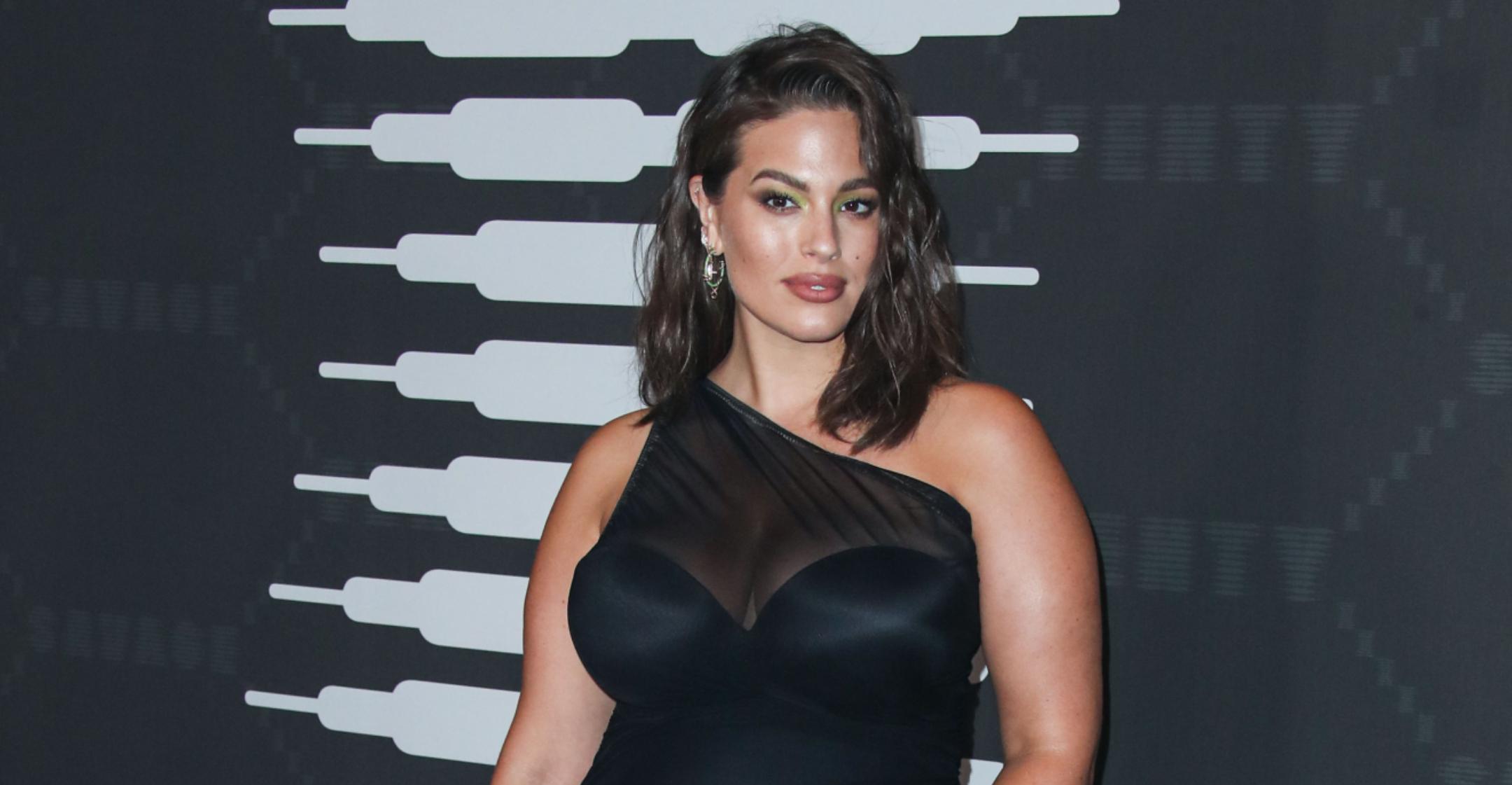 Point Of Pride: Why Ashley Graham Will Always Be 'Outspoken' & 'Fearless' About Body Positivity On Social Media
Ashley Graham is proud to be a part of the body positivity movement.
The 33-year-old star, who's been working since the age of 12, revealed she's finally seeing change both within and outside of the modeling industry.
Article continues below advertisement
"It's so nice to know that the next generation is taking care of themselves and having these constant conversations," she shared with Net-a-Porter. "It's not just the models and the influencers – the whole [fashion] industry is talking about it. And if you're just talking about it but you're not doing anything about it, you're getting called out."
The mom-of-one explained that social media has been a huge tool in spreading her messages of encouragement.

"I don't post myself half-naked to get the likes," Graham noted. "I post myself half-naked so that someone who's 10 years younger than me knows that that side butt, that hip dip – that's not abnormal to have."
Article continues below advertisement
"I wish that, when I was younger, there had been someone as outspoken as I was, who was as fearless with their cellulite and back fat, so I could know that this was normal; this was what a body looks like," she said.
Article continues below advertisement
The star became even more aware of her body during and after pregnancy, welcoming her first child, son Isaac, in January 2020.
"In the beginning, I was like, an alien is taking over my body and I am getting larger and larger by the moment," she recalled. "Then this alien popped out and I was like, 'Oh my God, I love you.'"
Article continues below advertisement
"People will tell you this lie when you get pregnant, which is that the weight falls off when you breastfeed. But it's a lie! " she declared. "I've had to go through a different body journey, post-pregnancy – just understanding her and being OK with her."

Accepting things as is may be a result of her new nonchalant demeanor.
"I've had a lot more calmness and peace in my life since [her son] got here because it's like, why sweat the small stuff?" she shared. "I've always kind of lived bravely and fearlessly, but through my home birth and raising him in this pandemic, it's like, oh yeah, I guess I am pretty fearless. It just feels good."