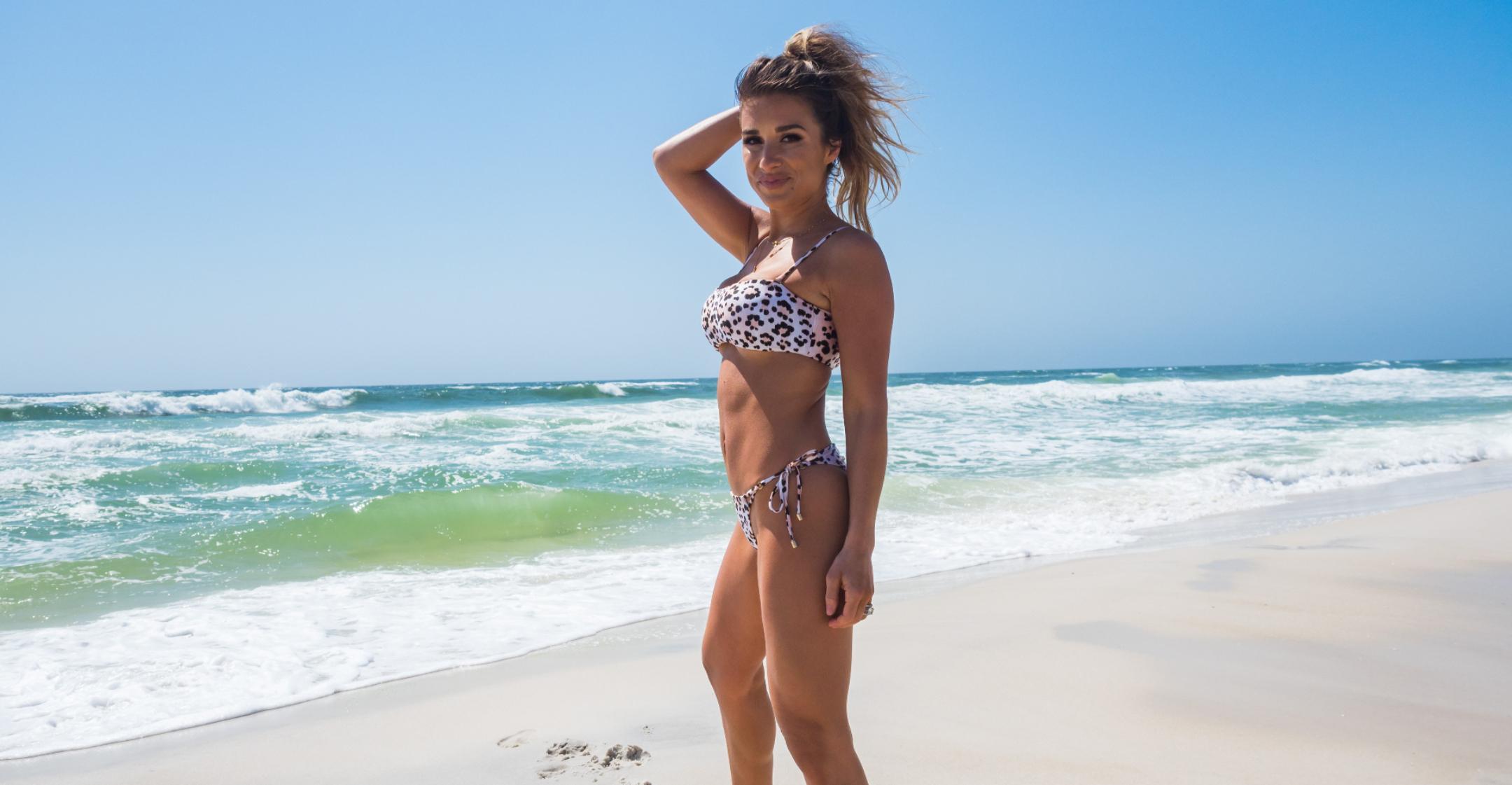 Confident Queen Jessie James Decker Explains Why She Sometimes Feels More Comfortable In High-Waisted Bikinis
Fashion designer Jessie James Decker knows that every woman has a different comfort level when it comes to showing skin, which is why she wanted to include several types of swimsuits when she released a collection for her brand Kittenish.
Article continues below advertisement
"We're catering to our audience," the mom-of-three, 32, stated. "So I'm making [suits] that are more conservative for women that don't want to show their butt."

"I'm on the other end — I want to show it off!" she declared. "So I'm trying my very best to design these swim pieces to make sure there's a little something for everyone."
Article continues below advertisement
While chatting with Page Six, the "Wanted" singer detailed how her style preferences change by the day.

"I personally like the stringy [suits] for tanning purposes, but if I'm gonna be around a ton of people, I want high-waisted," she revealed. "I've had three kids; I've got a massive C-section scar running across my belly! For me and my comfort zone, I'm a high-waisted girl."
Aside from different styles for bikini bottoms, the collection also offers several stylish one-pieces, as well as rompers and other cover-ups for beach season.
Article continues below advertisement
Though the star and husband Eric Decker's kids — daughters Vivianne, 7 and sons, Eric, 5, and Forrest, 2, — are still young, she's said that she's been sharing positive affirmations with them for a while.
"I tell them they're beautiful. I tell them they're special," she told E! News in 2018. "I just give my children confidence, the same thing my mom did. I make sure they hear it every day."
Article continues below advertisement
The brunette babe explained her mom's words helped her stay positive when she was bullied in school — something she knows her own kids could one day experience as well.
"Hopefully Vivianne never gets bullied and if she does, I need to instill in her just like my mom did, the confidence and make sure I tell her how wonderful she is and that those things don't mean anything," she shared.
Her husband added that even when dealing with mean-spirited people, they teach their tots, "the biggest message is to always be nice. Be polite."