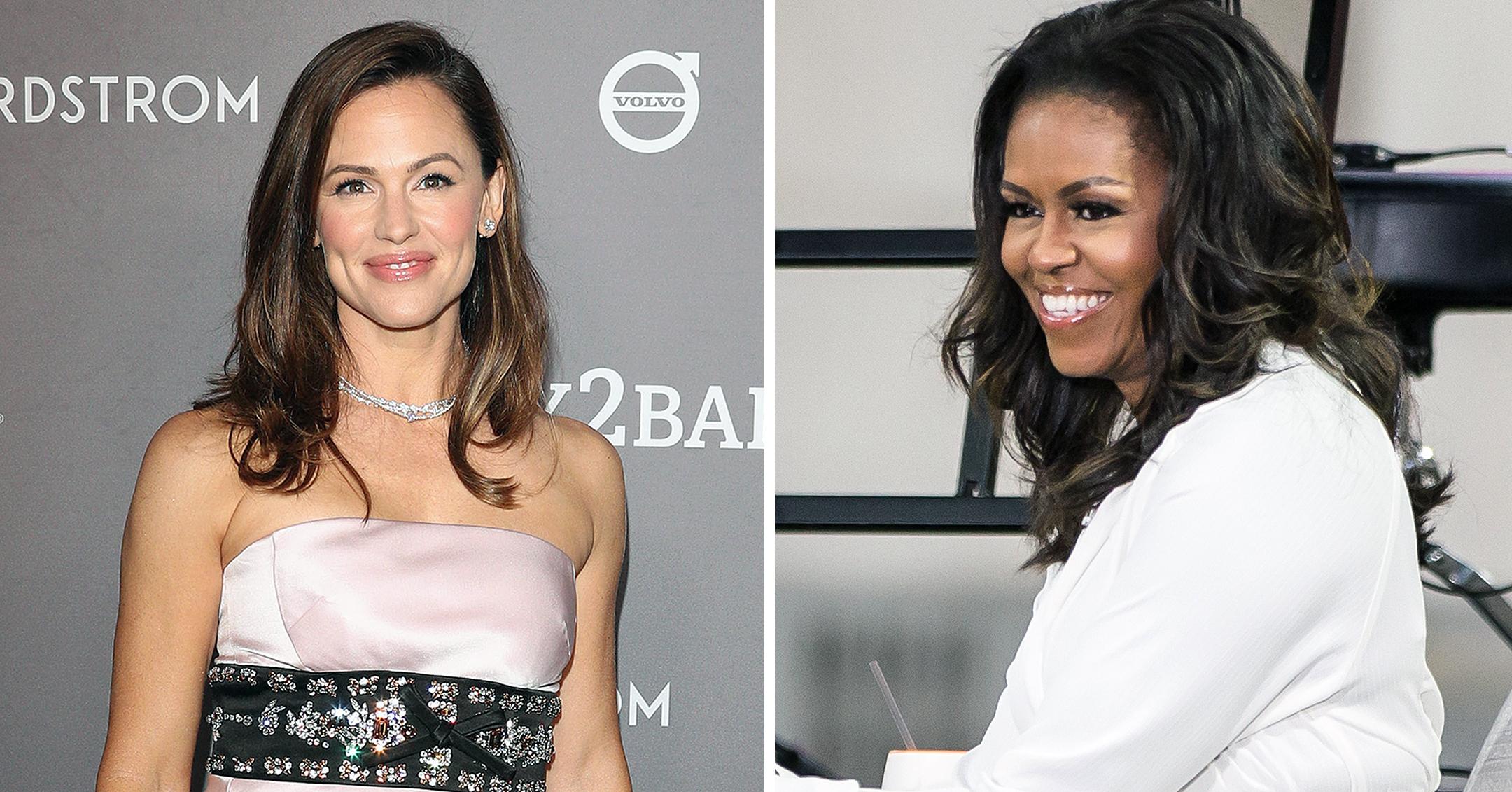 Watch: Devoted Mamas Michelle Obama & Jennifer Garner Are Totally Relatable While Talking About Parenthood
They may have wildly successful careers, but Michelle Obama and Jennifer Garner are just like any other mom when they're off the clock!

The ladies video chatted with one another in honor of their latest projects: while the actress' Netflix movie Yes Day released on March 5, Obama's children's series Waffles + Mochi debuted on the streaming service 11 days later.
Article continues below advertisement
Garner kicked off their discussion by explaining that her new flick follows a family who has "yes day" once a year — which is when the parents have to allow the kids to do whatever they want for a full 24 hours.
Article continues below advertisement
It's something the Alias star practices with her and ex-husband Ben Affleck's three kids: daughters Violet, 15, Seraphina, 12, and son Samuel, 9.

"I do 'yes day' usually at the end of the summer when I've run out of anything fun to do," the star admitted of the tradition, which she's been doing for nine years now.
Meanwhile, the Becoming author revealed that her and Barack's daughters Malia, 22, and Sasha, 19, don't even ask for permission from them anymore.

"Me and Barack would do the opposite of 'yes day,' where our kids would have to do everything we want them to do," the mom-of-two joked. "Because now my kids are grown and they say 'no' to us. And we are like, 'Can we? Can we be your friend? Can we talk to you?'"
Article continues below advertisement
"I think we are going to do a reverse yes day, listen to us and eat what we want to eat," she added, giving a nod to her new series, which aims to help kids eat healthier.

That being said, the former First Lady is proud that her girls have found their independence.
Article continues below advertisement
"I always have wanted them to start practicing the power of their voices very early on," she said of her daughters. "Look, if you sit around the dinner table, me and Barack, we can't get a word in edgewise, and we like it like that."

"We want to hear their thoughts and their opinions, and that's where it begins," she added.
Yes Day and Waffles + Mochi are now streaming on Netflix.